What's a Locksmith and What They Can Do For You?
Locks are essential for ensuring the security of your home, car, and valuables in vaults. However, they can fail due to various reasons such as wear and tear, break-ins, or lost keys. That's where an expert locksmith comes in handy. They fix broken locks, replace lost keys, and help you improve or regain access to your secure spaces! In this article, we'll explore all of the ways a locksmith can help you.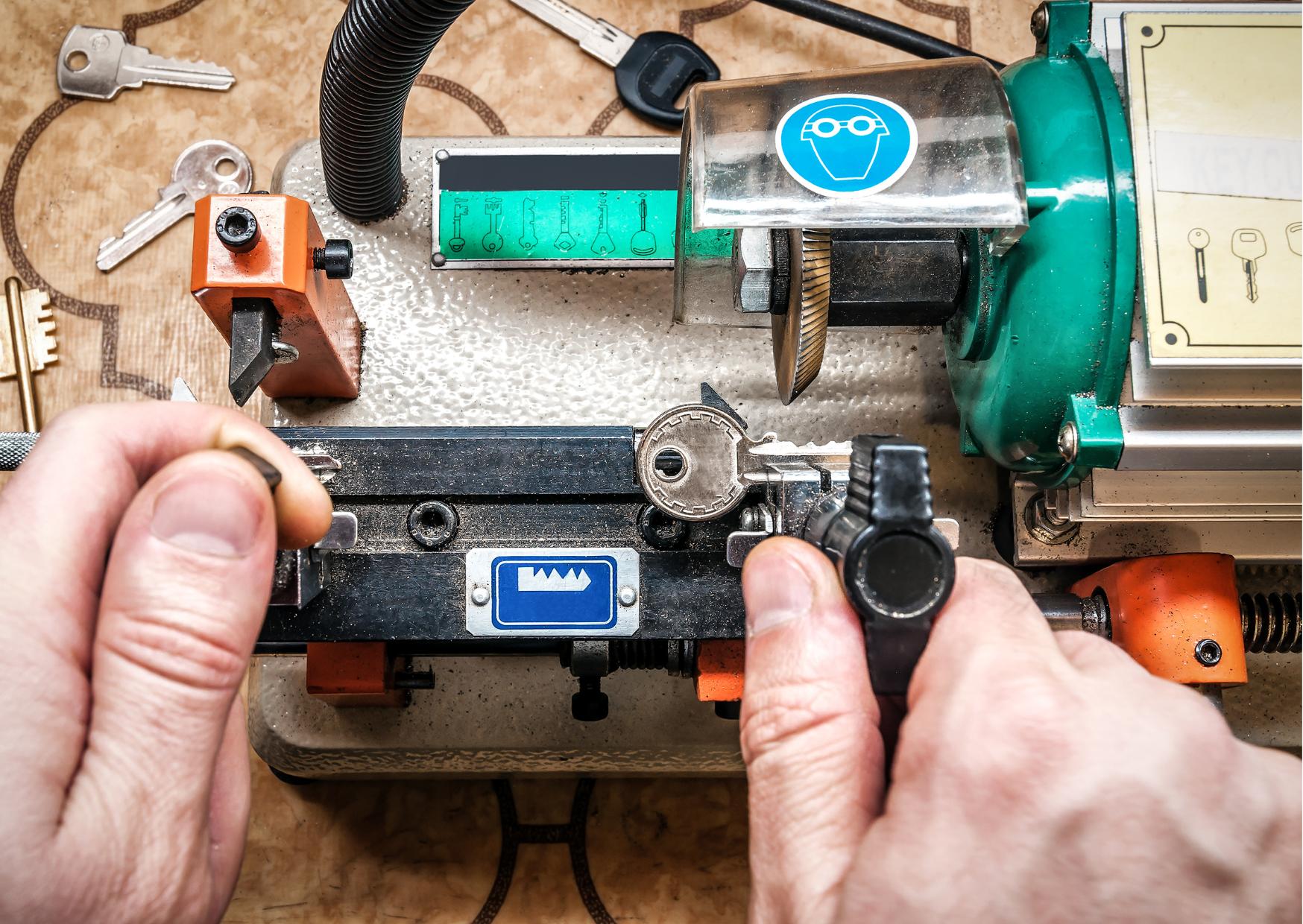 What are Locksmith Services?
Locksmith services are becoming increasingly common for many businesses, providing an invaluable means of added security. Locksmiths provide a variety of services related to lock and key supplies, such as installing locks and re-keying, allowing authorized people access to various locations. Locksmith services are not limited to installation but may also include repair, maintenance, and rebuilding of damaged or old locks.
Locksmiths may be employed by commercial companies or they can take freelance jobs resolving lockouts, fixing broken locks, or handling any job that requires their expertise in securing buildings and properties. In addition to traditional residential and business use locks, modern locksmiths can also install high-security digital control systems and smart locks.
Types of Locksmith Services
1. Automotive Locksmith Services: Automotive locksmith services provide a variety of services for people who have locked their keys in the car, lost their car keys, need new transponder keys cut, or require other types of key programming. Additionally, some automotive locksmiths offer roadside assistance services such as jump-starting batteries, towing cars to nearby service stations, and even providing limited emergency fuel delivery.
2. Residential Locksmith Services: These services aim to provide protection for homeowners and renters by installing various types of locks. This can include deadbolts and mortise locks (which are used on main entry doors), door knob locksets and lever handle sets (for interior doors), knob-in-knob locks (used to secure french doors/double doors), and cylindrical door knobs that are typically used in bathrooms or bedrooms. Many residential locksmiths can also advise on additional security measures such as window bars, reinforced strike plates, peepholes, additional deadbolts, and even home security systems.
3. Commercial Locksmith Services: These services are geared toward businesses that require higher levels of security than most homes do; oftentimes involving the installation of more intricate lock systems such as master keyed systems or keyless access control systems. Other commercial services may include rekeying existing lock cylinders or replacing existing door hardware with more secure hardware that meets industry standards for safety and compliance regulations.
4. Lock Replacement and Repair Services: When a lock is damaged beyond repair or needs a complete replacement due to age or wear, a locksmith can help you choose the right replacement options based on whether it's a padlock, door lock, window lock, etc., as well as suggest any additional features you may want in order to increase the level of security at your property. They can also repair damaged mechanisms when possible by replacing worn-out parts or adjusting components back into working condition again.
What are the Duties of a Locksmith?
A locksmith's chief duty is to install, repair, and maintain locks. This includes installation of new locks, repair of existing locks, rekeying of locks for replacement keys, and making duplicate keys as needed.

Locksmiths are also skilled in providing a wide range of security solutions beyond traditional lock and key services. This includes the installation of electronic access control systems, CCTV systems, alarm systems, intercoms and other security devices to secure residential homes or commercial premises. 

They are also trained to assist with lockout situations whether it be a home or business that has been locked out accidentally or where the keys may have been stolen or lost. 

Another important service provided by a locksmith is key-cutting services. This involves creating duplicate copies of existing keys in order to provide spare sets for households or businesses. 

Locksmiths can also provide advice on the best type of security products to use in order to maximize the safety and security of a property. 

Finally, some locksmiths may specialize in more complex tasks such as designing or manufacturing high-security locking systems that require special tools and knowledge such as biometric readers and code-operated keypads.
How can you find a reputable locksmith in your area?
• Check online reviews. Start your search by looking at online reviews of locksmiths in your area. Read through these reviews to get an idea of the quality of work and customer service that each business offers. Make sure the locksmith has a good reputation with previous customers, as this will give you peace of mind that they are reliable and trustworthy.
• Call up local locksmiths. After you have identified a few potential locksmiths, call them to get more information about their services. Ask how long they have been in business, what types of services they offer, and if they are insured or bonded. It is also important to inquire about their rates and if they have any special discounts available for new customers.
• Get referrals from friends or family members. If you know anyone who has recently hired a locksmith, ask for their opinion on the services provided by the company. This can provide valuable insight into whether or not the company is reputable and trustworthy before making your decision.
• Look for certifications and associations within the industry. Reputable locksmiths will often be certified by professional organizations such as The Associated Locksmiths of America (ALOA) or the American Lockmasters' Institute (ALI). This type of certification indicates that the locksmith has received training in safety and security measures, giving you additional confidence in their abilities to adequately protect your home or business premises.
Conclusion
Whether you have a key that won't turn in the lock, a door knob that is hard to grip, or even just wants to update your locks for security reasons, locksmith services can provide solutions to all your key or door lock problems. If you're experiencing any kind of issue related to locks, don't hesitate to schedule a Locksmith service as soon as possible!
References
What are locksmith services?, 2022 –

https://www.emeraldlocksmiths.com/blog/what-are-locksmith-services/

What Does A Locksmith Do, 2022 –

https://kingsafeandlock.com/lock-services/faqs-locksmith-services/what-services-do-locksmiths-offer/
3. 7 Steps to Choosing the Right Locksmith, 2021 – https://www.gvlock.com/blog/how-to-choose-the-right-locksmith/