Want To Be A Flight Attendant? Here's Everything You Need To Know!
Do you have a passion for flying? Are you looking for a career that is both challenging and exciting? If so, then you may want to consider a career in aviation. There are many different jobs available in the field of aviation, and the possibilities are endless. We will discuss everything you need to know about careers in flight. We will cover topics such as degrees required, salaries, and job opportunities. So if you're ready to take off, keep reading!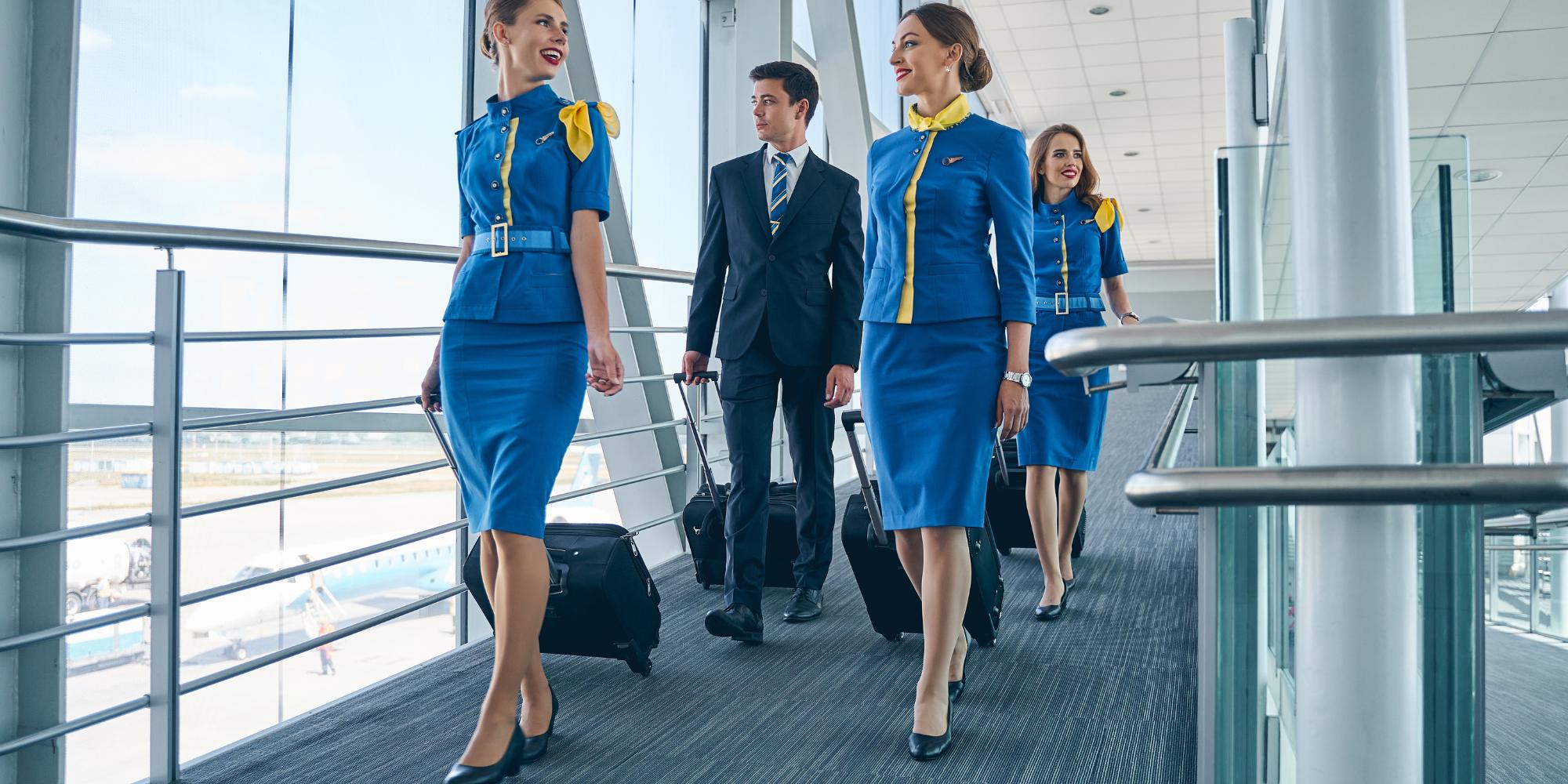 What is a Flight Attendant?
There is much more to being a flight attendant than just serving beverages on a plane. Flight Attendants have trained in a wide variety of skills including airport and aircraft security; self-defense; emergency first aid and recognition of medical problems; passenger handling procedures during emergencies; and emergency egress on land and water. 
They also have specific aircraft technical knowledge, including how to fly an airplane; airline operations; reservation and ticketing procedures; wilderness, desert, and sea survival training; physical fitness; meteorology; customer service; foreign languages; special material handling; radio communication, navigation, and of course, hospitality training. 
Flight attendants also lead an exciting life of travel, both as part of their day-to-day work, and travel as a free benefit for their personal use. A flight attendant's lifestyle is demanding in terms of work schedules, especially during odd hours such as early mornings, holidays, and weekends. This is an ideal career for a single person or a married person who does not yet have family and child-rearing responsibilities.
Becoming a Flight Attendant
It is possible to be accepted into the flight attendant training programs of some airlines directly after graduating from high school. The competition is very intense, and a low percentage survive beyond the initial screening process. A candidate who spends some time preparing for flight attendant school stands a much better chance of being accepted. 
An Associate Degree or Bachelor's Degree, especially if the degree is focused specifically on flight attendant training, can substantially increase the chances of being chosen. However, there are no guarantees. In order to succeed a candidate must be: reasonably intelligent, able to speak confidently and well, and physically fit. 
The two most common reasons for candidates not being accepted, or dropped during an airline training program, are because of underdeveloped speaking skills, and poor physical fitness. Once accepted into an airline flight attendant training program, a candidate will graduate in one to three months, depending upon the airline's training practices.
Career Opportunities
The number of different types of flight attendant careers is vast. They range from small regional airlines flying commuter planes with only one attendant to very large intercontinental airlines flying jumbo jets having 20 or more attendants. Generally speaking, small commuter airlines having only one or two attendants on their flights may have higher starting salaries, but the opportunity for advancement is lower. 
Regional airlines using 2 to 4 attendants per plane start at lower salaries but have higher ending pay rates. The very large international airlines pay the top salaries for their most experienced flight attendants, particularly those who speak foreign languages. There is also a growing demand for high-quality flight attendants for corporate and private aircraft. These pay the highest salaries because the need for good hospitality skills is very important. 
The demand for flight attendants is now very high. And even though there will always be peaks and valleys in the demand rates, the need for flight attendants over the long term will not disappear. People will continue to fly in ever-growing numbers, and flight attendants are needed to host them.
Choosing a Program
When choosing a flight attendant education program, a candidate should choose a school that has a solid reputation in the aviation industry. A school that also has a high-quality flight program, and other aviation programs such as maintenance, aviation business and many more are better known by the aviation industry, and its graduates are assumed to be better qualified than those from a school that has no other aviation programs. 
A candidate should also choose a school that opens an educational pathway to higher levels of training such as access to bachelor's and master's programs. A two-year associate's degree is a good starting point. A two-year school that partners with higher-level colleges and universities can be very helpful. Often, an associate's degree is all that is necessary to gain a candidate's entrance into an airline flight attendant training program.
Conclusion
A career as a flight attendant is a great way to see the world and meet new people. The pay is good, and the benefits are often excellent. The job does have its challenges, but it is also very rewarding. For those who are interested in a career in aviation, becoming a flight attendant is a great way to get started.
References
Flight Attendant Careers 2022

https://www.internationalstudentguidetotheusa.com/articles/flightattendant.htm
2. Aviation Career Opportunity: Revfine Optimizing Revenue 2022
    https://www.revfine.com/aviation-careers/
3. Types of Aviation Jobs, Salaries and Duties: Indeed 2022
    https://in.indeed.com/career-advice/finding-a-job/types-of-aviation-jobs