Virtual Doctors: The Future of Medicine
The use of virtual doctors and telemedicine has become increasingly popular in recent years, as it allows patients to access medical care quickly and easily. Virtual doctors are licensed physicians who provide medical advice and treatment via video conferencing or telephone. Telemedicine is the use of electronic communication and digital information technology to provide healthcare services remotely.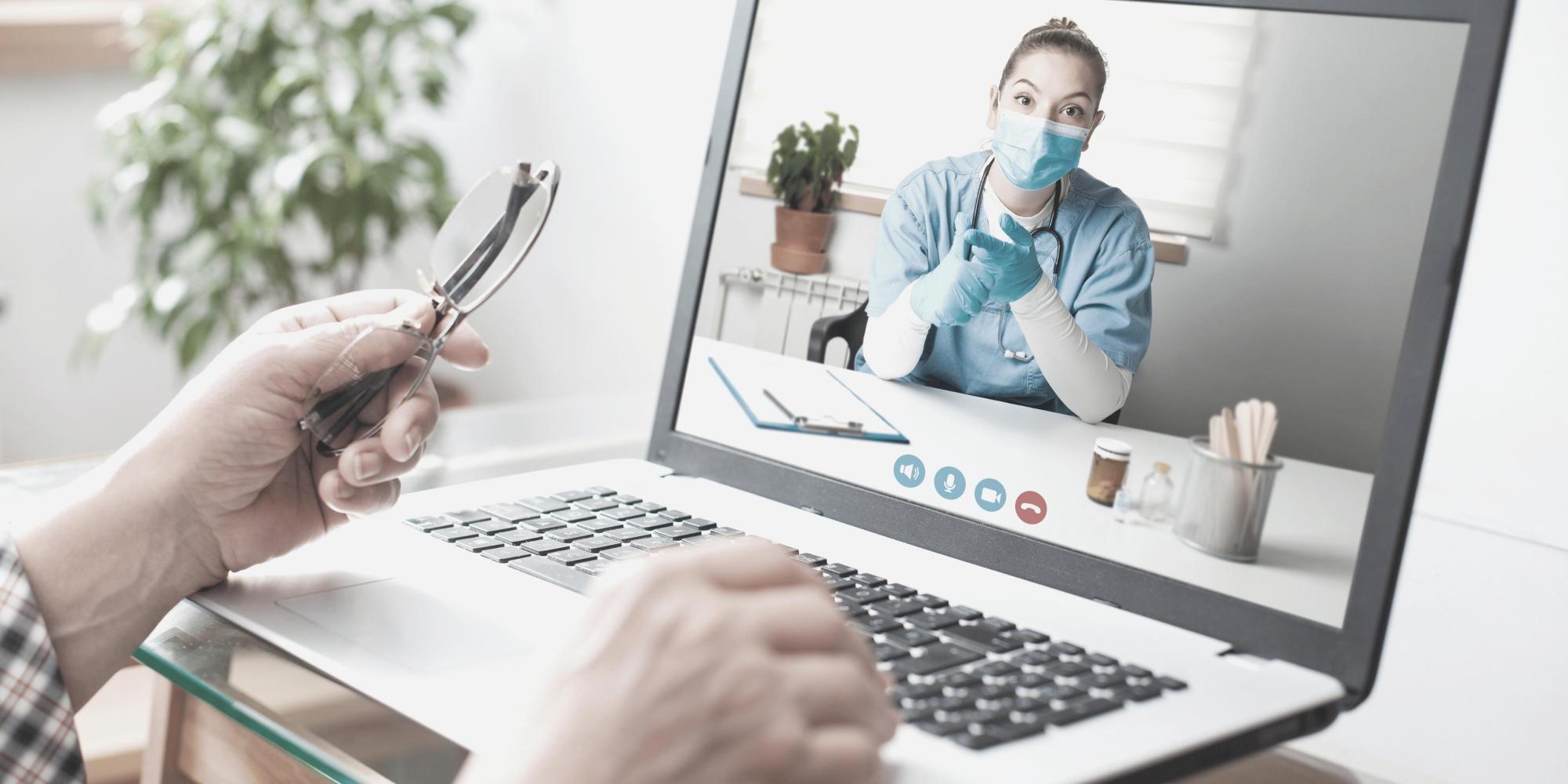 What is Telemedicine
Telemedicine is the process of using digital technology to deliver healthcare services remotely. It involves a variety of communications technologies, including video conferencing, secure messaging, and telephone consultations. With telemedicine, patients can receive care without having to travel to a doctor's office or hospital. This form of medical care can be beneficial for patients who don't have access to local healthcare providers or are unable to travel due to physical or transportation limitations.
What Does a Virtual Doctor Do
1. Diagnose and treat medical conditions
2. Monitor medications and treatments
3. Advise on preventative care measures
4. Review medical records
5. Provide urgent and emergency care services
6. Refer patients to specialists or other healthcare providers as needed
7. Order lab tests, imaging studies, and other tests as needed
Types of Telemedicine
1. Video Visits
Patients can meet with their doctor via live video chat. This type of telemedicine is especially popular for follow-up visits after an initial in-person consultation or for non-urgent medical care.
2. Teletherapy/Telepsychiatry
Both are becoming increasingly common. Through teletherapy, patients can meet with their therapist over video or telephone and receive treatment similar to an in-person session.
3. Remote Patient Monitoring
With remote patient monitoring, doctors can keep tabs on their patients' health without having them physically present in the office. This type of telemedicine is especially helpful for patients with chronic conditions that require frequent monitoring.
Popular Examples of Telemedicine Platform
1. Teladoc Health
It is a leading provider of telemedicine services in the United States. With their service, patients can connect with board-certified doctors via video or telephone for medical consultations and treatment.
2. MDLIVE
Another popular telemedicine platform that offers virtual visits with doctors and specialists. Patients can also access MDLIVE's 24/7 nurse advice line and on-demand mental health services for additional support.
3. Amwell
Amwell is a telemedicine provider that specializes in providing virtual care to patients across the country. With their service, patients can access primary care physicians, psychiatrists, and other healthcare providers as needed.
What Advantages Does Telemedicine Offer?
Telemedicine offers many advantages, including:
1. Convenience
Patients no longer have to wait days or weeks for an appointment, and they can receive care from the comfort of their own homes.
2. Speed
With telemedicine, patients can get an appointment quickly, often within a few hours of making the request.
3. Improved Access to Specialists
Telemedicine allows patients to consult with specialists in other cities or countries without having to travel.
4. Improved Patient Outcomes
Patients who use telemedicine often have better outcomes due to increased access to medical care.
5. Cost Savings
Telemedicine can reduce costs for both the patient and healthcare providers, as it eliminates the need for travel, in-person visits, and paperwork.
Visiting a Virtual Doctor
1. Make an appointment
First, you'll need to make an appointment with a virtual doctor. You can do this by visiting their website or calling their office.
2. Gather Information
Before your visit, make sure to have all of the necessary information ready, such as prior medical records, lab results, and any other documents that may be helpful for the doctor.
3. Set Up Your Appointment
Once you've made your appointment, you'll need to set up your appointment with the virtual doctor. This can usually be done online or over the phone.
4. Communicate with Your Doctor
During your appointment, you will be able to communicate directly with the doctor via video conferencing, telephone, or secure messaging.
5. Follow Your Doctor's Recommendations
After your appointment is complete, you will receive recommendations and instructions from the doctor. It is important to follow their advice in order to maintain your health.
Advertisement
How to Find a Virtual Doctor?
1. Check Your Insurance
Before you start searching for a virtual doctor, look at your insurance coverage to see which doctors are included in your plan. This will narrow down the list of available providers.
2. Ask for Recommendations
Talk to friends, family members, and colleagues who have used virtual doctors and ask for recommendations.
3. Do Your Research
Once you have a list of potential doctors, research them online to learn more about their background and experience.
4. Contact the Doctor's Office
Once you've narrowed down your search, contact the doctor's office directly to ask any questions or make an appointment.
5. Read Reviews
Before making a final decision, read online reviews from other patients who have used the doctor in the past. This can give you valuable insight into their level of care.
Conclusion
With the rise of telemedicine, more and more patients are turning to virtual doctors for their medical care. Telemedicine offers many advantages, including convenience, speed, improved access to specialists, improved patient outcomes, and cost savings. To find a virtual doctor that is right for you, check your insurance coverage, ask for recommendations, do your research, contact the doctor's office, and read reviews. With telemedicine, you can get the care you need from the comfort of your own home.
Reference
1. What is Telemedicine, 2022
– https://www.news-medical.net/health/What-is-Telemedicine.aspx
2. 6 Companies That Are Taking Telemedicine By Storm , 2022
– https://www.forbes.com/sites/serenitygibbons/2021/04/22/6-companies-that-are-taking-telemedicine-by-storm/?sh=5a22189e6217
3. 17 Benefits of Telemedicine for Doctors and Patients , 2022
– https://www.healthline.com/health/healthcare-provider/telemedicine-benefits