Top Reasons To List Your Properties Online
There are many benefits of listing your property online. By making your listing available to a larger audience, you can reach more potential buyers and get the best price for your property. Here  we will expand on some of the most popular  reasons why you should list your real estate online.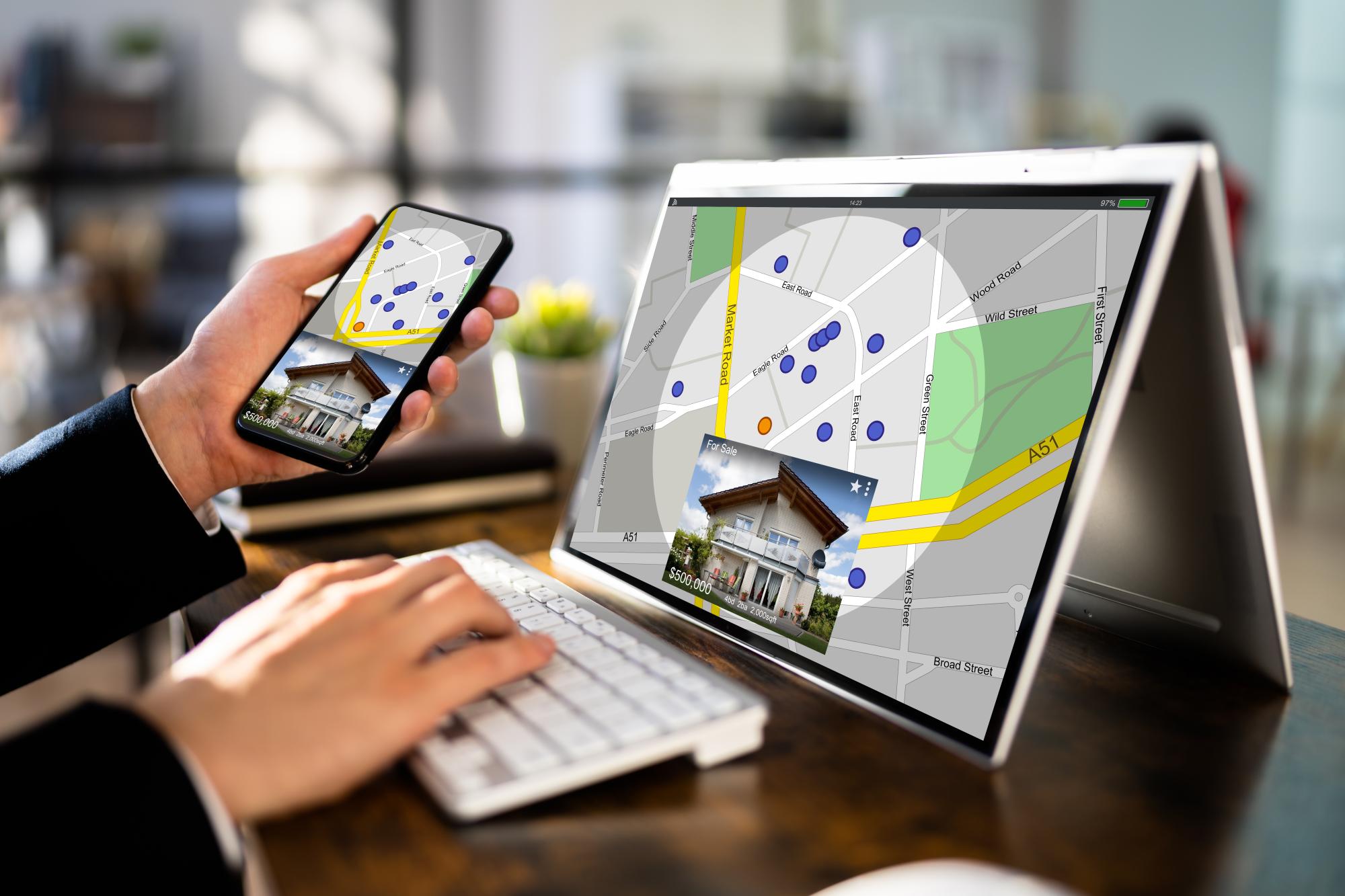 5 Benefits Of Listing Your Property Online
Without further ado, let's take a look at some of the most common reasons to list your property online: 
1)  Wider Reach: One of the most significant advantages of listing your property online is that you can reach a much wider audience than if you were to list it offline. By listing your property online, you  open it up to buyers from all over the world, not just those in your local area.
This increased exposure can help you to sell your property more quickly and for a higher price. It's important to note that not all real estate websites are created equal. To get the most exposure for your listing, make sure to list it on a well-trafficked website like Zillow or Trulia.
2)  More Flexibility: Listing your property online also gives you more flexibility in terms of how you present it to potential buyers.
With an online listing, you can include multiple photos, a virtual tour, and detailed descriptions. This allows buyers to get a better sense of the property before they even step foot inside. You can  also use your online listing to target a specific type of buyer. For example, if you're selling a family home, you can highlight the property's features that would appeal to families with young children, such as the nearby schools and parks.
On the other hand, if you're selling an  investment property, you can focus on its investment potential, such as the rental income it could generate or its location in a rapidly gentrifying neighborhood. By giving buyers more information up front, you can save yourself time by only showing the property to those who are truly interested.
3)   Save Money: Listing your property online can also help you to save money. Traditional real estate agents typically charge a commission of around  six percent  of the final sale price. However, if you list your property on a website, you can avoid paying this commission altogether.
In addition,  by listing your property online, you can also avoid many of the other costs associated with selling a property, such as  advertising  and staging. While you will still need to invest some money in marketing your listing, you can keep your costs low by using free or low-cost tools like social media.
4)   Greater Control: When you list your property online, you also have greater control over the sale process.
For example, you can choose when to list your property and how long it will be listed for. You can also set your own price and decide whether or not to accept  offers  from buyers. This allows you to take a  more active role in selling your property and can help you to achieve a better outcome.
In addition, by listing your property online, you can also avoid many of the hassles associated with traditional real estate transactions, such as working with difficult buyers or agents. Listing your property online gives you the power to control every aspect of the sale, from start to finish.
5)    Convenience: Last but not least, listing your property online is simply more convenient than traditional methods.
With an online listing, you can manage the entire sale process from the comfort of your own home. There's no need to schedule showings or meet with buyers in person. You can also respond to inquiries and offers  electronically, which can save you a lot of time.
Overall, listing your property online is the most efficient and effective way to sell real estate in today's market. If you're thinking of selling your home, be sure to take advantage of this convenient and powerful tool.
Conclusion
Overall, listing your property online is the most efficient and effective way to sell real estate in today's market. If you're thinking of selling your home, be sure to take advantage of this convenient and powerful tool. The more research and tools you are able to expose yourself to, the more you put yourself in a situation to maximize your property value
References 
"What Are The Benefits Of Listing Properties Online?"  RealestateIndia (2022):

https://www.realestateindia.com/blog/what-are-the-benefits-of-listing-properties-online.htm 


"The 10 Best Single Property Websites for Real Estate" Hubspot ( 2022):

https://blog.hubspot.com/sales/single-property-websites

" Selling your home privately could save you tens of thousands" Moneywise (2022):

https://moneywise.ca/managing-money/budgeting/barry-choi-selling-your-home-privately-could-save-you-tens-of-thousands