Tips To Booking The Ideal Campsite RV Vacation!
Campsite and recreational vehicle reservations can provide an exciting and convenient way to explore the great outdoors while enjoying all of the comforts of home. Camping is a popular activity for families, groups, or individuals looking to relax, reconnect with nature, and enjoy some quality time together in scenic surroundings. RV camping opens up additional possibilities such as visiting multiple locations in one trip and being able to stay in the same place for a longer period of time.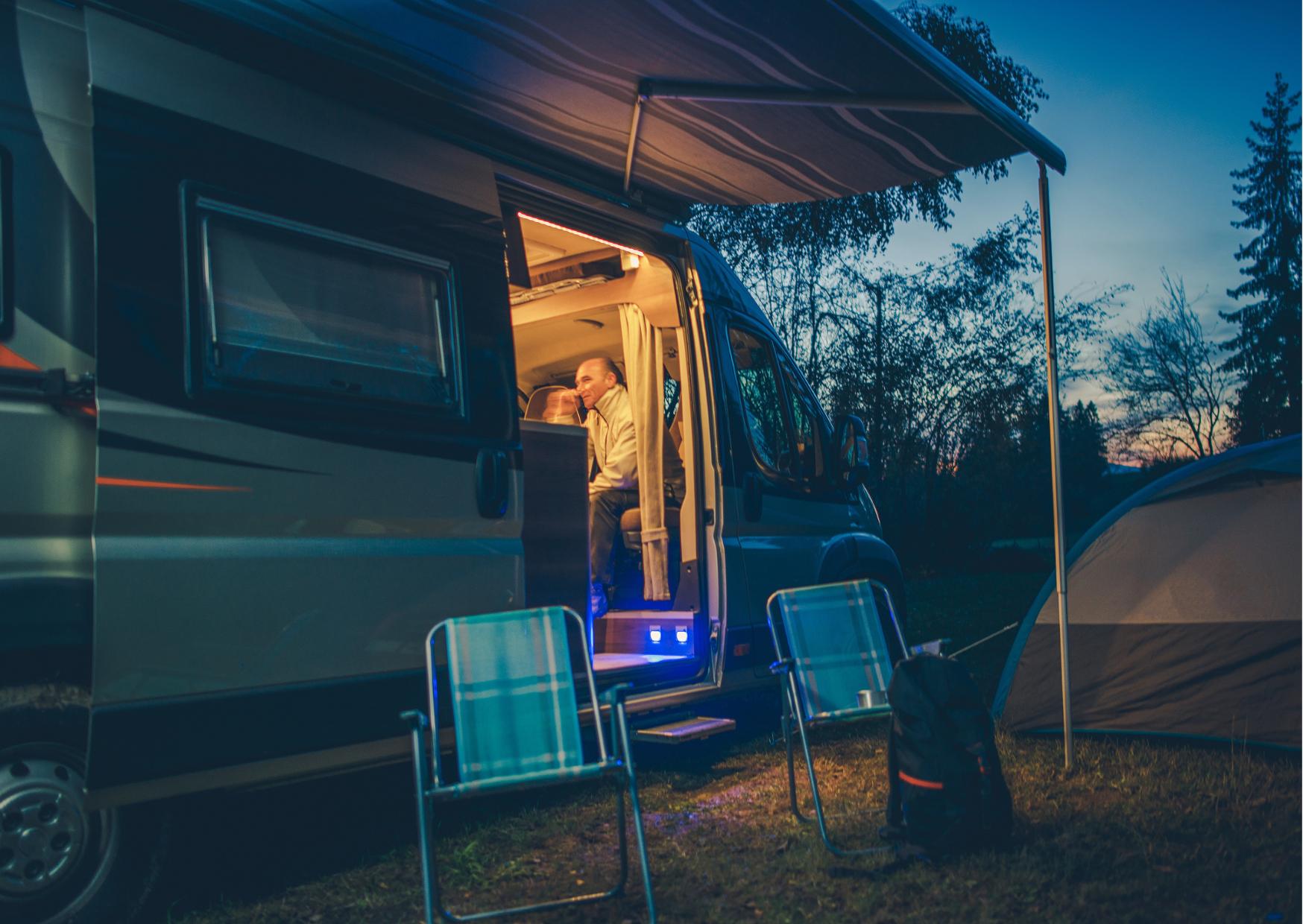 What Type of Campsite Would You Like?
There are many different vacation spots to choose from. To simplify your search, here are 5 different options to consider: 
1. Primitive Campsites
These are the most basic type of campsites, typically located in remote and undeveloped areas with limited or no amenities.
2. Improved Campsites
These sites provide more amenities like picnic tables, fire rings, grills, bathrooms, and sometimes even showers.
3. RV Parks & Campgrounds
These locations offer a combination of primitive and improved campsites with additional amenities such as electric hookups, sewer and water connections, laundry facilities, and Wi-Fi. Some parks may also provide pools, playgrounds, recreation halls and other entertainment options.
The most important element to note here is that they will have parking spots and hookups for your recreational vehicles! 
4. Tent Campsites
These are sites specifically designed for tent camping and usually have fewer amenities than other types of campsites.
5. Backpacking Sites
These are often located in wilderness areas and are designed for visitors who want to hike or backpack into their camping destination.

When reserving a campsite, it's important to consider the type of site you need and what amenities you would like to have. For RV campers, it is also essential to check whether the site has the necessary hookups for your vehicle.
What is a Recreational Vehicle?
A recreational vehicle (RV) is a self-contained living and travel space that combines the amenities of home with the convenience of being able to drive from one destination to another. RVs come in many sizes, designs, and styles, from basic Class C motorhomes to large fifth-wheel campers. Whether you're planning a weekend getaway or an extended road trip, RV camping is a great way to enjoy the outdoors in comfort and style.
Types of Recreational Vehicles
When Booking your RV, it's important to note that there are many different types of vehicles available. Here's a short guide to help simplify your search: 
1. Class A Motorhomes
These are the largest RVs and typically offer a combination of living and sleeping spaces, bathrooms, kitchens, and entertainment areas.
2. Class B Motorhomes
These smaller motorized units are designed to offer basic amenities while still providing plenty of space for relaxing travel experiences.
3. Class C Motorhomes
These RVs are mid-size options that offer the convenience of being able to tow a vehicle or other items behind the unit.
4. Travel Trailers & Fifth Wheels
These towable units come in various sizes and offer many of the same amenities as motorhomes, but without the engine.
5. Pop-up Campers & Tent Trailers
These units are designed to provide basic living and sleeping spaces that can be easily set up and taken down as needed.
Before renting or purchasing an RV, it is important to consider your camping needs and budget in order to find the best option for your situation.
Tips For Reserving Your RV
You should know the types of recreational vehicles (RVs) that are available for rental.

Get an idea of how much space you will need and what kind of amenities you want by making a list of must-haves and would-likes.

Determine how many people will be coming with you on your trip. This will help narrow down your search for the perfect RV.

Once you have a good idea of what you are looking for, start searching online or talking to local dealerships about availability and pricing.

Be sure to ask about any discounts or promotions that may be available to save you money on your rental RV!
Tips for Reserving Campsites
Book as early as possible – Campsites can fill up quickly, so it's important to book in advance if you want to secure a spot.

Check availability and pricing- Consider different campsites and make sure to compare prices before booking.

Read the fine print – Be sure to read and understand the rules and regulations of the campground before making your reservation.

Plan for additional services- If you plan on using additional services like electric hookups, be sure to check if they are available at the campsite you're interested in.

Contact the park ranger- The park ranger can provide helpful information and advice on the best campsites for your trip.
Making a reservation for a campsite doesn't have to be overwhelming! By following these tips, you can ensure that you find the perfect spot to enjoy your outdoor adventure. With some research and planning, you can make the most of your camping experience.
Conclusion
RV camping is a great way to enjoy the outdoors and create amazing memories with your friends and family. Whether you're driving a Class A Motorhome or towing a pop-up camper, it is important to consider your needs and budget when selecting an RV for your trip. Before reserving a campsite, it is also important to book early, research availability and pricing, read the rules of the campground, and contact the park ranger. With these tips, you can be confident that your camping adventure will be a success!

References
14 Different Types of Camping For Aspiring Outdoorists, 2022 –

https://www.thegonegoat.com/inspiration-and-tips/types-of-camping

The Different Types of RV's & Motorhomes, 2022 –

https://rvsnappad.com/blogs/news/the-different-types-of-recreational-vehicles

How To Make Campsite Reservations Like a Pro, 2022 –

https://www.eurekacamping.com/blog/article/how-make-campsite-reservations-pro