Tips for Choosing Experts for Cabinet Installation and Repair
Cabinets maximizes our living spaces which not only optimizes functionality but also add an appealing touch to our home, whether in the bathroom, kitchen, bedroom and even in the garage. Looking to revamp your home? Learn more about cabinet repairs and installation: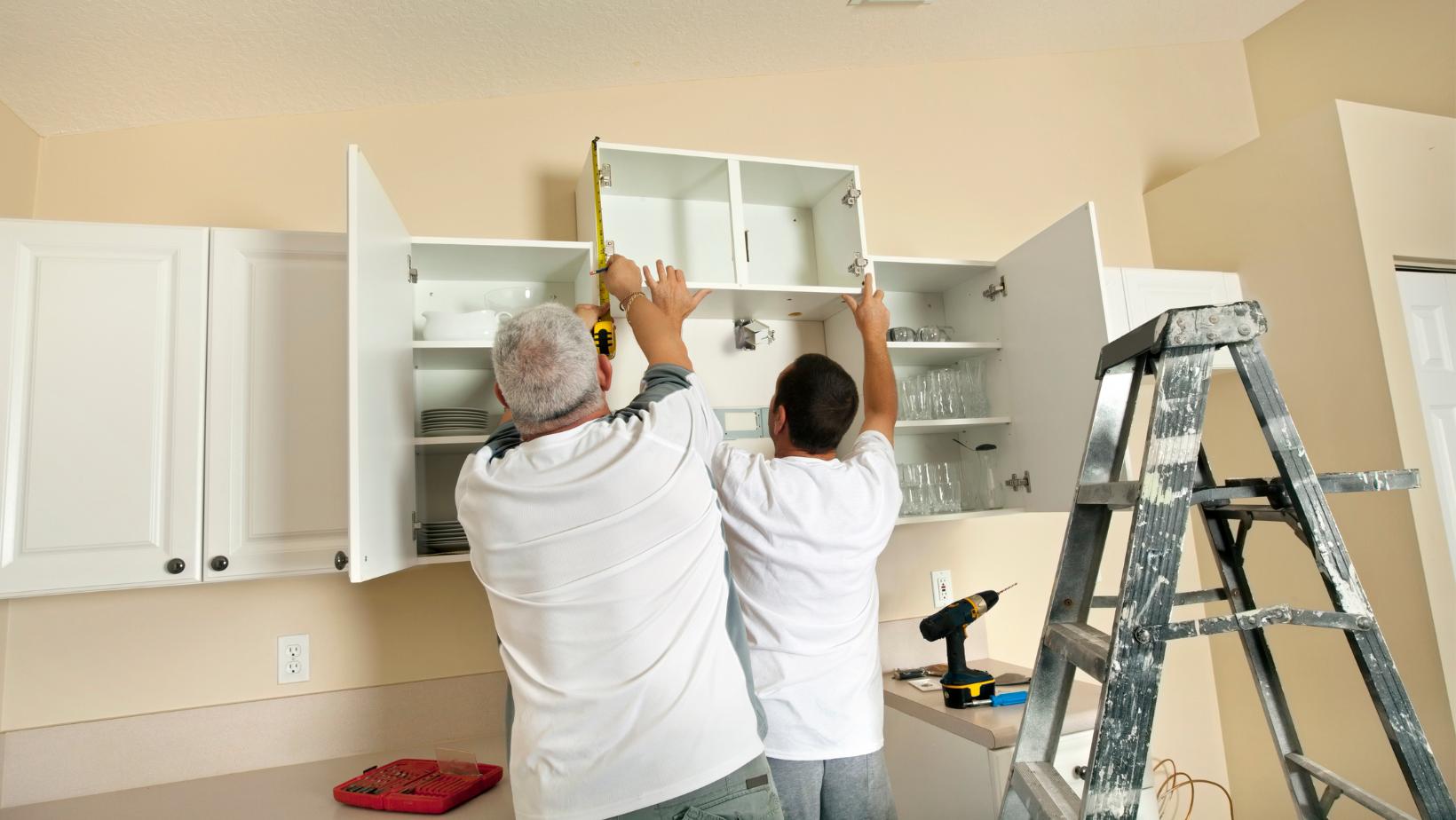 Several of the most typical issues homeowners have with their cabinetry:
Warping: Over time, cabinets can become warped due to changes in temperature or humidity. This can cause the cabinet doors or drawers to not close properly.
Loose or Broken Hinges: Cabinet doors may become loose or the hinges may become damaged, causing the doors to not close properly or fall off entirely.
Scratches or Dents: Cabinets may become scratched or dented due to everyday use, which can detract from their appearance.
Outdated Design: Cabinets may become outdated in style, color or design, which can detract from the overall appearance of a room.
Water Damage: Cabinets located in areas prone to water exposure, such as bathrooms or kitchens, may become damaged due to water exposure, leading to rot or warping.
Broken or Missing Hardware: Cabinet hardware such as knobs and handles may become broken or go missing, making it difficult to open and close the cabinets.
Types Of Cabinet Repair & Installation Services
Cabinet Refinishing: This involves refinishing or repainting the existing cabinets to give them a fresh new look.
Cabinet Refacing: This involves replacing the cabinet doors, drawer fronts, and hardware to give the cabinets a new look without the need for a full replacement.
Cabinet Repair: This involves fixing any damages to the cabinets such as scratches, cracks, or broken hinges.
Custom Cabinet Building: This involves designing and building custom cabinets tailored to the homeowner's specific storage needs and design preferences.
Cabinet Installation: This involves measuring, designing, and installing new cabinets for a kitchen remodel or other home renovation project.
Cabinet Modification: This involves modifying existing cabinets to meet the homeowner's changing storage needs, such as adding new shelves or dividers.
Cabinet Restoration: This involves restoring older or antique cabinets to their original condition, which can be a more delicate and intricate process than standard repairs.
These are just a few examples of the types of services offered by cabinet repair and installation professionals.
Tips For Finding A Reputable Cabinet Repair Or Installation Company
Finding a reputable cabinet repair or installation company can be a daunting task, but there are some tips that homeowners can follow to ensure they choose a reliable and experienced service provider. Here are some tips:
Check for licensing and insurance: Make sure the company is licensed and insured, which will provide some level of protection in case something goes wrong during the repair or installation process.
Look for experience: Look for a company with experience in cabinet repair or installation. Experienced professionals will have the knowledge and skills to handle a variety of cabinet-related issues.
Read reviews and check references: Check online reviews and ask for references from the company. This will give you an idea of their quality of work and level of customer service.
Ask about warranties: Ask if the company offers any warranties or guarantees on their work. This will give you peace of mind in case any issues arise after the repair or installation is complete.
Get multiple quotes: Get quotes from multiple companies to compare prices and services. This will give you a better idea of the going rate for cabinet repair or installation in your area.
Ask about their process: Ask the company about their process for repair or installation. A reputable company will have a clear and detailed process, which will give you confidence in their ability to complete the work.
Conclusion
In conclusion, hiring a cabinet repair or installation professional can be a great investment for homeowners. By hiring a professional, homeowners can avoid the common mistakes that can occur during DIY cabinet repairs or installations and ensure that the job is done right the first time. However, it's important to do your own research before hiring a cabinet repair or installation company. By following these steps, homeowners can find a reputable and experienced cabinet repair or installation professional who can provide high-quality workmanship and exceptional customer service.
References
Cabinet Repair and Installation Services (2023): https://www.mrhandyman.com/handyman-services/kitchen/cabinet-installation-repair/
Cabinet Repair 101: What to Know about restoring Your Cabinets (2023): https://www.mrhandyman.com/dallas/about-us/ask-a-pro/2020/september/cabinet-repair-101-what-to-know-about-restoring-/
Kitchen Cabinet Repair Guide: How Can You Fix by Yourself(2023):
https://www.aspirebuildingmaterials.com/blog-Cabinet-Maintenance-6412/kitchen-cabinet-repair-11741218.html