The Ultimate Guide To Discounts You're Unaware Of
Most of us didn't take full advantage of the massive student discounts brands give out, such as Amazon, Shein, Footlocker, Apple, McDonald's, just to name a few. Graduated? Try with your school email! We've gathered a list of discounts that you're entitled to, which could save up to 50% for the stuff will be bought anyway. Finesse while you can!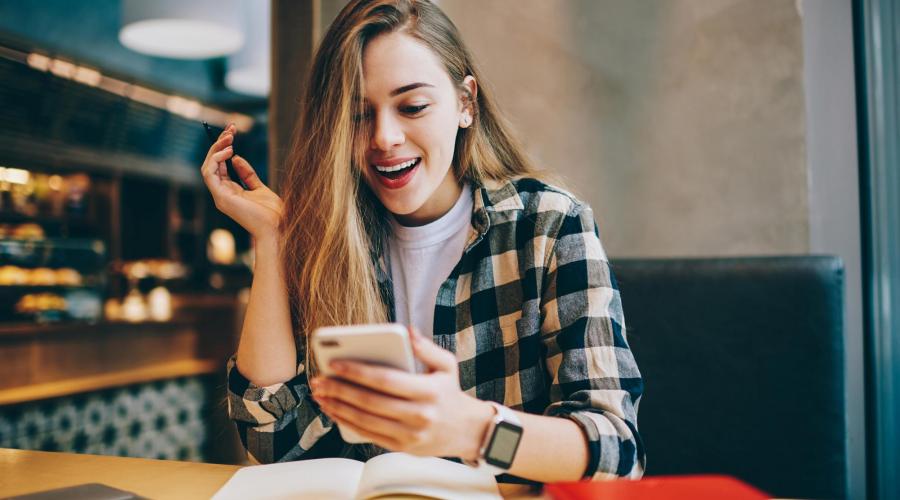 What are Student Discounts and how can you save?
Your student ID is more than just your personal identification. It is a key that you can use to unlock different perks and discounts. Be sure to check with your local school's department to ensure you have some type of school identification card. With this in hand, you will be well prepared to take advantage of any discounts offered to students!
How do you qualify for Student Discount?
As long as you're enrolled in a post-secondary education or even high school establishment, such as a college or university, and have a student ID to prove it, then you should be able to take advantage of the discounts that are available. Parents can also apply for discounts on their children's behalf.
8 Types of Student Discounts
1) Food Discounts
You can use your student ID to eat out for less, if you're starting to get sick of the food served in your dining hall. Many local restaurants thrive on student business and will gladly offer meals that are cheaper. According to some websites, places like Subway, Burger King, Mcdonals or Domino's offer student discounts of up to 20%.
2) Travel Discounts
Searching in the right places, you can find plane tickets or bus fares that are a lot cheaper than what you normally would pay. If you have an International Student Identity Card, you can get a discount of €15 on three bookings.
3) Devices Discounts
As technology is essential in education, many manufacturers offer student discounts. If you need a new laptop or a tablet, you can be sure to get the best device for studying. You can get up to $200 off Dell computers. Microsoft can get you a discount of 10% on laptops and tablets.
4) Subscription Discounts
As a college student, you can get a 50% discount on your Spotify membership and when you sign up for Amazon Student, you can get all the perks of an Amazon Prime membership for half the price. Major newspapers such as The New York Times or The Wall Street Journal offer cheaper subscriptions for students.
5) Clothing Discounts
Thanks to your Student ID, you can wear affordable clothing from different clothing stores in the US. Some chains even accept your student ID in branches abroad. You can get 15% off full price in store purchase at Banana Republic. At Aeropostale, you can get 15% off its jeans, hoodies, tops by signing up for its student discount program.
6) Sporting Events
Regular-priced tickets to football or baseball games are expensive but many professional sports teams offer student discounts. You might score amazing deals on tickets if you keep up to date with matches that are coming up.
7) Museums
You can get cheaper tickets to museums across the country. The Museum of Modern Art in New York can give a discount of nearly 50%.
8) Dorm Furniture and Accessories Discounts
Do you need new furniture for your dorm? You can earn up to 40% extra rewards through Overstock's Extra Rewards Store. Students can get a free Club O membership that offers 5% rewards on purchase and free returns at Overstock.
Conclusion
Your student ID can be very useful when it comes to saving on groceries, travel and more. Don't pay more than you have to and take advantage of student discounts to save more money for as long as you're in college. Many universities have sections on their websites that are dedicated to student discounts. So make sure to check on that. Always do your research to avail these great perks!
References:
"Student Discounts Guide: The Ultimate List of Stores".Dealhack. Retrieved September 13, 2021, from: https://dealhack.com/blog/student-discounts-guide
"Student Discounts: The US Guide".Students.com.Retrieved September 13, 2021, from: https://www.student.com/articles/guide-student-discounts-us
"Best deals, discounts and freebies for students in 2021".CNET. Retrieved September 13, 2021, https://www.cnet.com/tech/best-deals-discounts-freebies-for-students-in-2021/
"13 Best Student Discounts to Save Money in 2020".Usnews Money. Retrieved September 13, 2021, https://money.usnews.com/money/blogs/my-money/articles/best-student-discounts-to-save-money