The Ultimate Guide to Custom Closets
Gone are the days of cluttered, inefficient storage spaces. Homeowners are now embracing the concept of personalized and functional closets that not only optimize storage but also elevate the overall aesthetics of their living spaces. In this article, we will discuss the benefits they bring and provide you insights into designing a closet that seamlessly blends style and functionality.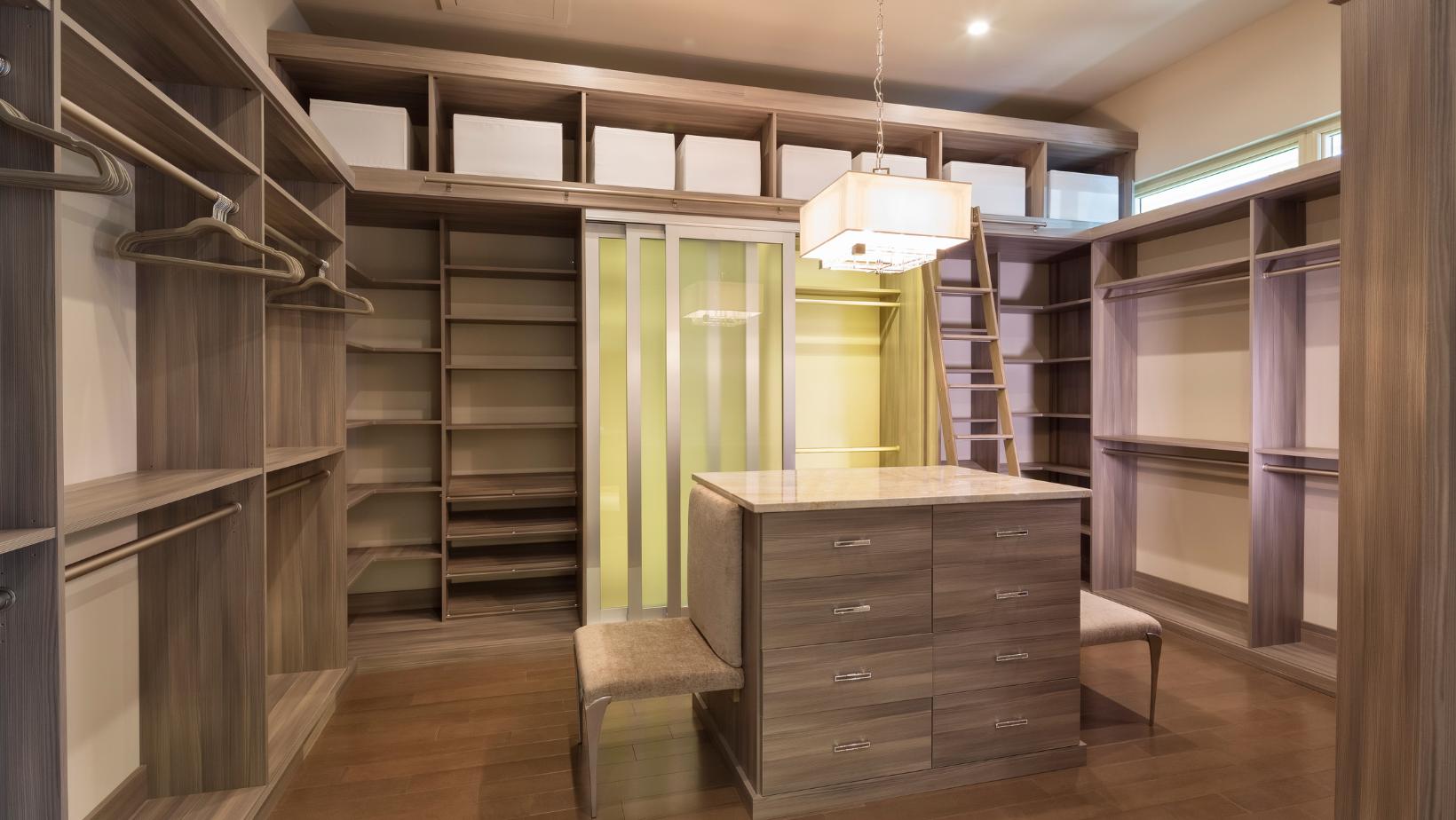 What do you need in a custom closet?
Proper planning:

The first step in designing a custom closet is to accurately assess the space and consider the overall scope of the project. When formulating a plan, measure your available space and determine what type of storage solutions are required to maximize usage. From shelving, drawers, cabinets, hanging rods, storage baskets and more – there are endless possibilities that can be tailored to fit your needs.

Quality materials:

Once you've decided on a design, selecting top-quality materials is essential for creating an enduring closet space that stands the test of time. Popular choices include melamine, laminate, wood veneer and metal finishes – each offering its own unique benefits and aesthetic advantages.

Professional installation:

It's important to choose experienced custom closet designers and installers who have a solid understanding of the project requirements and are well versed in proper construction techniques. Trustworthy companies will ensure that every aspect – from accurate measurements to perfect finishing touches – is done with precision and attention to detail.
What factors affect custom closet price?  
The cost of a custom closet depends on several factors such as size, materials, complexity of design and installation. Quality products and professional installation are essential components for ensuring that your closet stands the test of time and will come at an additional cost. However, the investment to create a well-crafted custom closet is often worth it in comparison to buying cheaper, off-the-shelf solutions which may require more frequent replacements over time. Additionally, investing in quality storage solutions can maximize space utilization and less money in the long run by providing increased accessibility to items stored within the closet. 
What about closet organizers & systems? 
Closet organizers & systems can take your storage capabilities to the next level with accessories specifically designed to make the most of your space. From drawer organizers and shelving units, to pull-out baskets and hanging rods – these solutions are perfect for maximizing storage capabilities while simultaneously creating an aesthetically pleasing display. Whether you're looking to organize a walk-in closet or simply improve the organization of a coat closet, there is something for every budget and style preference. With today's vast selection of quality accessories, taking control of your home's clutter has never been easier!
By investing in custom closets, homeowners can enjoy the many benefits they have to offer – from increased efficiency and improved aesthetics, to creativity and personalization. The possibilities are endless with custom closets; start planning today and unleash the potential of your home.
Advertisement
3 Design Samples of Customizing Closets That You Might Want to Consider
Reach-in Closet:

A reach-in closet is the perfect solution for a smaller space, as it's designed to fit narrow walls. This type of closet typically includes adjustable shelves and hanging rods, maximizing storage by allowing you to customize the arrangement.

Walk-In Closet:

For those with a larger budget and more space to work with, a walk-in closet provides ample opportunities for customization and organization. This type of custom closet can include built-in shelving, drawers, cabinets, island counters and much more – allowing you to customize an area that meets both your aesthetic preferences and organizational needs.

Modular Closet:

If your space is limited or your budget isn't quite ready for a fully-custom closet, modular systems are an excellent option. This type of system allows you to purchase the components separately and assemble them anyway that fits your needs. From hanging rods to shelves and baskets, there are a variety of options available to customize your storage solutions.
Conclusion
Custom closets are an excellent way to optimize storage space and add a touch of style to any home. From proper planning and quality materials, to experienced professionals and closet organizers & systems – the ultimate custom closet requires attention to detail and careful consideration. Understanding what factors affect cost can help you make an informed decision that aligns with your budget without sacrificing quality or design. By investing in custom closets, you can enjoy the many benefits they have to offer – from increased efficiency and improved aesthetics, to creativity and personalization. The possibilities are endless; start planning today and unleash the potential within your home!
References:
Custom Closets: 7 Design Rules to Follow
https://www.houzz.com/magazine/custom-closets-7-design-rules-to-follow-stsetivw-vs~62745078
2. The 5 Benefits of a Custom Closet
https://www.dmagazine.com/sponsored/2021/10/the-5-benefits-of-a-custom-closet/
3. How to Design a Custom Closet & Avoid Mistakes
https://innovatehomeorg.com/blog/2019/01/11-custom-closet-design-mistakes-to-avoid-columbus-ohio/