The Benefits of a Career How to Move!
Are you looking for a job where you can stay on your feet and earn a good salary at the same time? You may want to consider moving!  If you are interested in helping people move into their new homes, a career as moving could be perfect for you. Here is everything you need to know to get started working in the moving industry.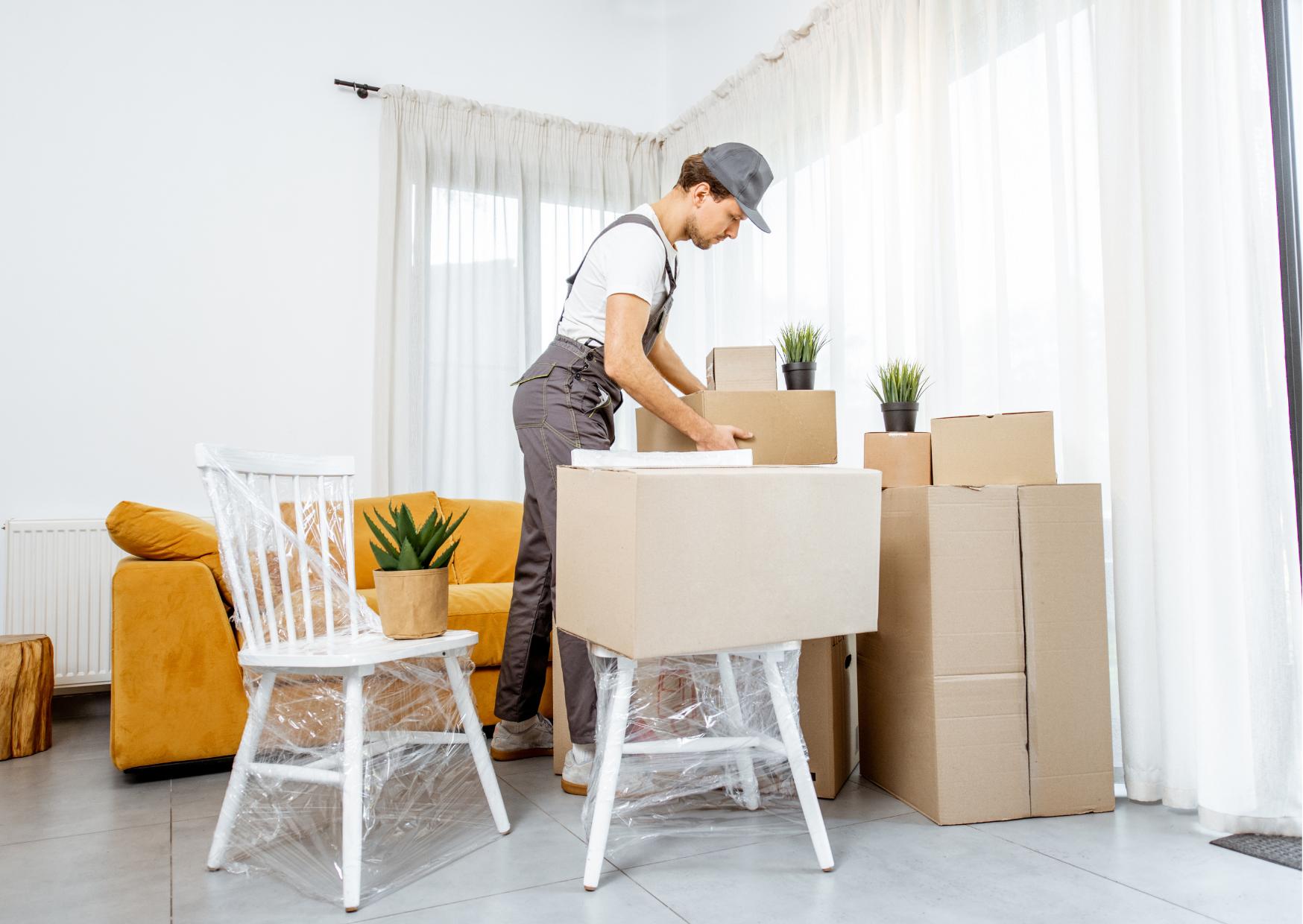 What does a Mover do?
Movers have the important job of helping people relocate as easily and safely as possible. As a mover, you'll be responsible for loading and unloading furniture or other large items into trucks, moving them carefully to their new location, and then setting them up properly in the new place. In addition to this physical work, you may also be responsible for organizing logistics such as scheduling, ensuring safety protocols are followed, and even assisting customers with packing and unpacking their belongings.
Benefits of Being a Mover
Working as a mover comes with many benefits, so here are just a few of them to consider:
1. Flexible Working Hours
As a mover, you'll often be able to pick and choose your hours. This flexibility makes it easier to manage other commitments, such as family or studies.
2. Variety of Clients
You'll get the chance to work with different people every day, ranging from individuals in need of moving services to companies. This variety helps keep the job interesting and challenging.
3. Rewarding Work
Helping people relocate can be a rewarding experience that makes you feel good about yourself.
4. Competitive Salary
Depending on the area, movers typically earn a competitive salary with the potential for bonuses and overtime pay. The income levels can vary depending on where you live and the type of jobs you'll be doing, so it's recommended to check local salary expectations to get a range.
What You Need To Be A Good Mover
Working as a mover isn't for everyone, but these are some of the most important elements to thrive in the industry
1. Get Certified
Before you can start working as a mover, you may want to consider getting certified by the American Moving & Storage Association (AMSA). You can take an online course or attend one of their officially recognized seminars. This will provide you with more employment opportunities.
2. A valid driver's license
As a mover, you'll need to be able to drive the moving truck and trailer to transport clients' belongings from one location to another.
3. Physical strength
You must be physically strong enough to lift and move heavy furniture, boxes, appliances, and other items while on the job.
4. Good communication skills
As a mover, you will be interacting with clients throughout the entire moving process. Therefore, it is important to have excellent customer service and communication skills. You must pay careful attention to ensure that all items are loaded and unloaded safely and securely so that no damage is done to the client's belongings.
5. Problem-solving skills
As a mover, you will be faced with various problems during the course of your job. You need to have strong problem-solving skills in order to quickly and effectively find solutions to these issues.
6. Gain Experience
Most movers start out as helpers and learn on the job with more seasoned professionals. You can also look for internship and volunteer opportunities in the moving industry to gain experience.
By taking the steps necessary to become a mover, you can have a rewarding career that allows you to help others and make a positive impact on your community. Once you have the right qualifications, you can start your journey and become a successful mover.
A Day In The Life Of A Mover
1. Preparing for the Job
Before you start working as a mover, it is important to make sure that you are prepared for the job. This includes ensuring that you have all the necessary safety gear, such as gloves, goggles, and steel-toed boots.
2. Working Conditions
When working as a mover, you will typically be required to work in a variety of settings, including on the road, in clients' homes and businesses, and at warehouses and storage facilities. You should also be prepared for long days and irregular hours.
3. Job Satisfaction
Although this job can be physically demanding, it can also be rewarding. You'll have the satisfaction of helping people move and providing them with excellent customer service during a stressful time.
Conclusion
Becoming a mover is a great way to have an exciting and rewarding career. The job requires physical strength, problem-solving skills, and excellent customer service—all of which you can learn with the right training and experience. So if you're looking for a job that makes a difference in people's lives, get certified and start your career as a mover today!
References
What Is a Mover and How to Become One, 2022 –

https://www.ziprecruiter.com/Career/Mover/What-Is-How-to-Become

Benefits of being a mover and driver, 2022 –

https://www.hansenbros.com/benefits-of-being-a-mover-and-driver/
3. Do You Have What It Takes to be a Mover? , 2022 – https://mesamoving.com/do-you-have-what-it-takes-to-be-a-mover/