Best Travel Rewards Cards 2022
Travel rewards cards are the best way to earn free flights, hotels, and travel perks. In such a competitive market, credit card companies offer huge welcome packages — enough to book a return trip. Customers also get 3x points for every dollar spent, and extra points at specific grocery stores and retailers. This is the fastest way to earn free travels at no extra cost. Let's start travel hacking!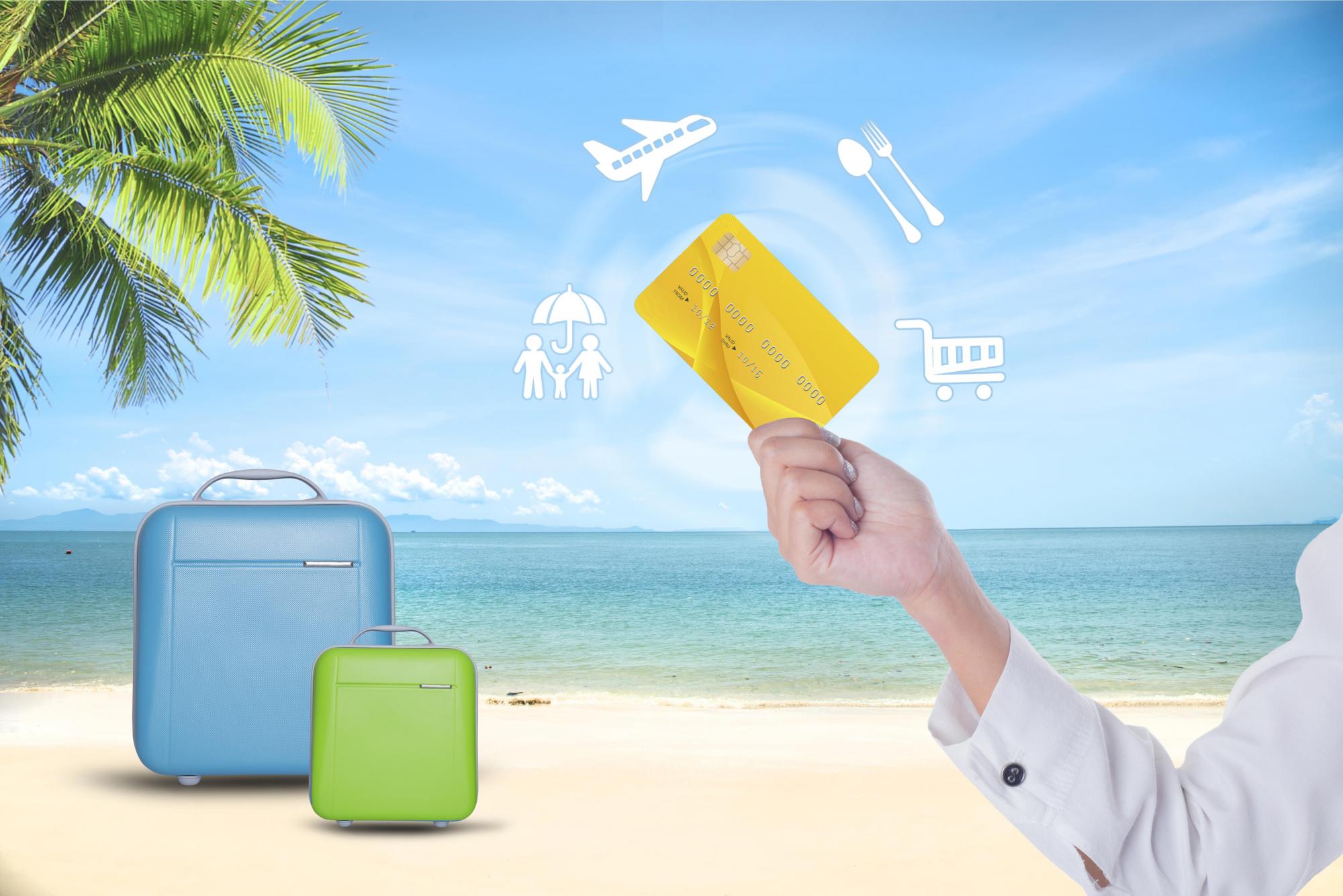 What Are Travel Rewards Programs? 
So what exactly are travel rewards programs, anyway? Essentially, these are loyalty programs that reward frequent spenders with perks. These can be anything from a hotel chain offering free dinners to those who stay in their hotels regularly, to being upgraded to first class on a flight, to having the costs of a flight, hotel room or admissions ticket reduced or even becoming completely free. 
Usually, you earn these rewards by gradually accumulating points with a company that you can then spend on a range of perks. One of the best ways to do this is to apply for a credit card specifically for earning travel points. Many of these credit cards have flexible points, which are points that can be redeemed at many different travel and airline companies. As flexible points never expire, they're also a great way of accumulating perks over time. It's also important to note that signing up for airline and hotel loyalty accounts is often completely free, and there is no lengthy application process to get one. It's easy to make your traveling dreams come true with these accounts. 
With so many options to go for, though, how do you know what the best travel rewards programs are in Canada are? We've delved deep into their fine print, and found some of the best ones for you. 
1) Aeroplan
Owned by Air Canada, this travel rewards program is a great way to see the world for less. With this, you can get great deals on flights in two ways: with the Fixed Mileage program, and with the Market Fare program. With the first, you'll redeem free flights for a set amount of points on a set list of flights. For the second, you can redeem any flight, but prices will often be much higher and on less desirable routes. To join this travel rewards program, sign up for a TD® Aeroplan® Visa Infinite* Card. With its specific focus on flights and the variety of ways points can be redeemed, you'll be able to get much more targeted, bigger savings. 
2) TD Travel Rewards
Unlike many of the other travel rewards programs on this list, TD Travel Rewards lets you redeem points on a wide variety of services, with everything from car rentals to cruises to hotel rooms included. This will allow you to fit your deals around the exact needs of your trip. TD Travel Rewards is also highly generous about how you earn points to redeem. Its definition of eligible travel expenses for points include car rental, baggage fees, air travel taxes and more. To sign up for this travel rewards program, apply for the TD® First Class Travel® Visa Infinite* Card.
3) Marriott Rewards
This travel rewards program is not one to be missed. As Marriott Hotels have over 6,500 properties in over 110 countries, this program is unique for the sheer amount of choices it gives you about when and where to redeem your points. It's also unique because, unlike the others, it's completely free to join. Not even credit card fees are necessary to start earning points and saving money. You can even transfer your points to airline programs. All you have to do is make a free account on their website, or join with your Facebook account if you have one. 
4) WestJet Rewards
There are several things that truly make WestJet Rewards stand out. Despite the name, their points aren't just redeemable on flights. Company-owned vacation packages, travel insurance, hotels and car rentals are all available for you to save money on. Its tier system also helps you cut costs even further. At the starter tier, you earn back 0.5% of your costs. Bust as you progress up the silver, gold and platinum tiers, that rate goes up as high as 8%. If you get the WestJet World Elite MasterCard, that rate goes up even higher. All you have to do to join is to create a free account on their website. 
5) CIBC Travel Rewards / Aventura
When you look at CIBC Travel Rewards, you might think that they don't offer as much as other travel reward programs. If so, you'd be mistaken. While car rental, all-inclusive properties, flights and hotels are included through CIBC's own company programs, they also offer perks with other companies. Anything that Expedia or Orbitz produces is also eligible for perks and discounts under this program. This opens the door up to tours, attraction tickets, cruises and much, much more. CIBC Travel Rewards is unique for just how many different things you can save money on. To sign on to this travel rewards program, just sign up for a CIBC Aventura® Gold Visa* Card.
Conclusion
Of course, we aren't financial professionals. This is just a basic overview of the kinds of travel rewards programs you can expect to find on the market. When it comes to financial decisions, it's always best to do your own research. But this is a great jumping-off point to truly find out how you can save money, get all kinds of cool perks and have the trip of a lifetime on a shoestring budget. 
References:
"Best Travel Rewards Programs in Canada", GreedyRates, accessed 20th May 2021,

https://www.greedyrates.ca/blog/best-travel-rewards-programs-canada/#cibcrewards

.

"How and Why to Sign-Up for Airline and Hotel Rewards Programs (and Which Ones You Should Open First)", Million Mile Secrets, accessed 20th May 2021,

https://millionmilesecrets.com/guides/how-and-why-to-sign-up-for-airline-and-hotel-rewards-programs-and-which-ones-you-should-open-first/

.

"How To Choose A Travel Rewards Program", Money Under 30, accessed 20th May 2021,

https://www.moneyunder30.com/how-to-choose-travel-rewards-programs

.

"Best Airline and Hotel Rewards Loyalty Programs of 2021", NerdWallet, accessed 20th May 2021, https://www.nerdwallet.com/article/travel/travel-loyalty-program-reviews.