Nanny Jobs: How to Find Them and What to Expect
If you're looking for a nanny job, you're in luck! There are plenty of great nanny jobs out there, and the best part is that they offer a ton of benefits. What's more, nannying is a very rewarding career choice. Let's discuss how to find nanny jobs and what to expect as a nanny!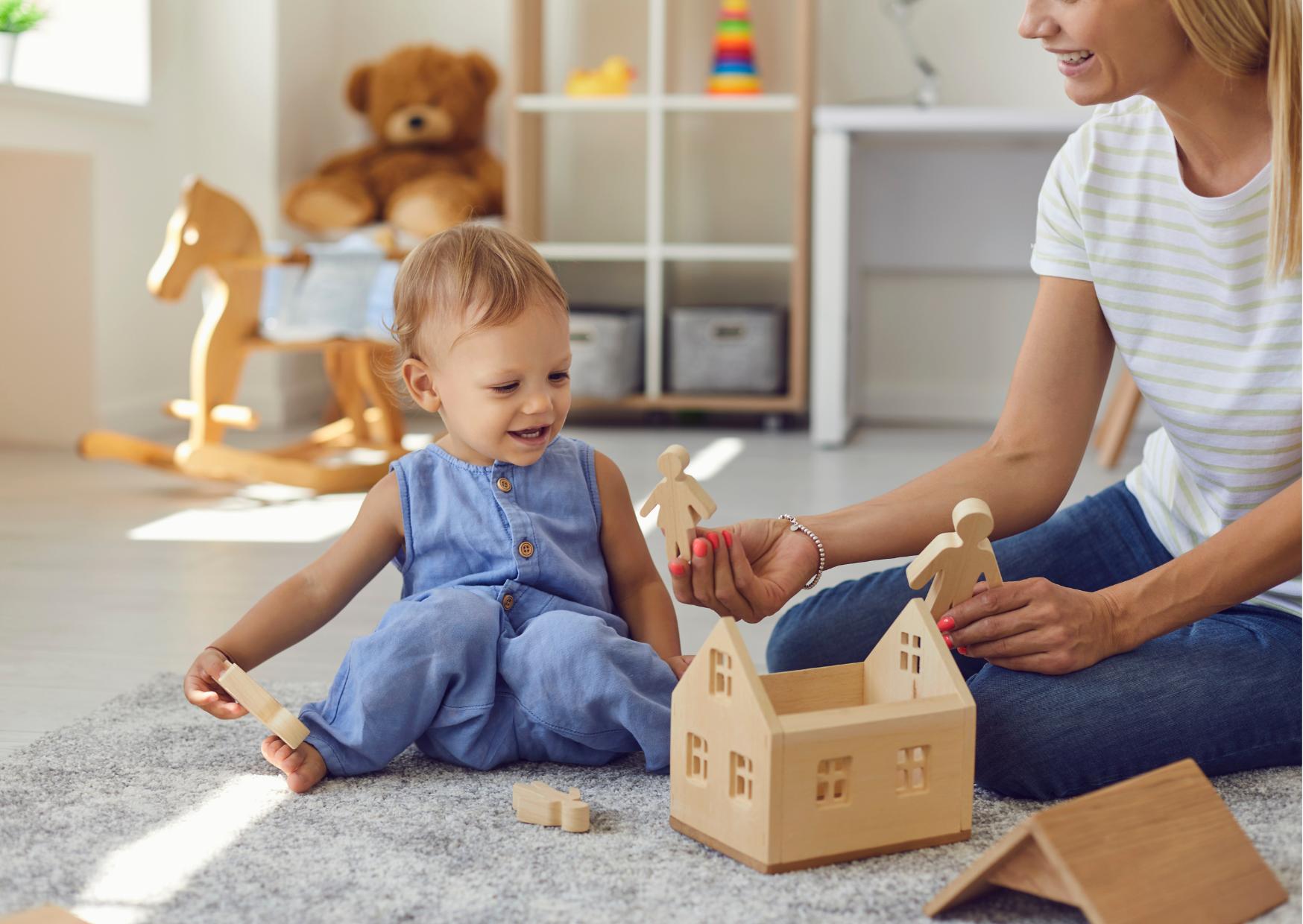 What Does A Nanny Do?
A nanny is a trusted professional caregiver who provides a safe, nurturing environment for children. Nannies are responsible for everything from feeding and bathing the children, to supervising playtime and educational activities. They can also provide additional child-care services such as teaching basic skills, driving the children to school or appointments, providing emotional support and guidance, and housekeeping duties related to the care of the children.
Nannies have many important responsibilities that help make sure a child's daily needs are met. These can include preparing meals and snacks, getting the child dressed in appropriate attire for daily activities, planning age-appropriate activities for learning and development throughout the day, taking the child to outings like parks or museums or anything related to caring for the children.
Ultimately, a nanny is there not only to fill an important role in making sure that daily tasks get completed but also serve as an important figure in a child's life who provides love and nurture during an impressionable period of growth.
Benefits of Working as a Nanny?
1) Flexibility: One of the main advantages of working as a nanny is the flexibility it offers. Nannies are able to work around their own schedule, allowing them to work when they want, and take days off when they need. This type of job also allows for more autonomy than other types of childcare jobs, since nannies often have the ability to create their own daily routine and duties. Depending on the family's needs and expectations, nannies may have the opportunity to set their own hours and determine their workload.
2) Work/Life Balance: Working as a nanny can often provide an excellent blend between your personal life and professional goals. Unlike many other occupations, the hours are usually shorter and there is typically more time available for you to pursue hobbies or interests outside of work. This can be especially beneficial for those who may not be able to commit to a full-time job due to family commitments or other obligations.
3) Bonding with Children: As a nanny you will have the opportunity to form strong connections with children, which can be incredibly rewarding. You will be able to observe a child's milestones as they grow up, creating memories that will last a lifetime. You may even have the chance to help shape a child's development by introducing different activities or games that help promote physical and mental growth.
4) Financial Benefits: Although pay rates vary depending on experience and region, working as a nanny can often provide an excellent financial benefit for those who are looking for steady employment. Some families may also offer bonuses or additional benefits such as vacation pay or health insurance depending on your contract agreement. Nannies also typically receive reimbursement for any childcare-related expenses such as meals or supplies necessary while caring for children in their care.
Where To Find Nanny Jobs
1. Online Nanny Job Boards: There are plenty of job boards and websites dedicated to helping individuals find nanny jobs. These platforms typically require you to create a profile, upload your resume, and search for open positions in your area. When applying for a position, be sure to take advantage of any additional tools the website offers such as a personal questionnaire or video interview feature. This will give potential employers a better idea of who you are and how you would fit into their family. Examples of online job boards include Care.com, Sittercity, and UrbanSitter.
2. Networking: Building relationships with friends, family members, and acquaintances can be one of the most effective ways to find nanny jobs. Ask around your circle and let them know that you're looking for work as a nanny; they may have heard about available positions from someone else or know someone who is looking for help with childcare. You can also attend local events such as parent meet-ups or children's classes specifically designed for parents who may need assistance with their kids at some point during the week.
3. Advertising Yourself: Advertising yourself is another great way to find nanny jobs! Post flyers in your neighborhood or post an ad online on social media sites like Facebook or Craigslist outlining what type of care you can provide and where you live. It's important to include information such as experiences caring for children (if applicable), references, professional certifications/training, availability/hours worked per week/weekends/holidays, pay rate expectations, etc., in order to draw more attention from potential employers. Additionally, offering testimonials from past clients is always helpful when trying to attract new ones!
What To Look Out For When Hiring Nannies
1. Check References: When hiring a nanny, it is important to thoroughly check their references. Make sure to ask the previous employers about their experience, as well as whether they have any complaints. This can help you get a better understanding of the nanny's work ethic and what kind of care they provide. Additionally, depending on your state or province, you may need to check the nanny's professional license and background checks.
2. Interview: After checking references and making sure they are qualified, it is also important to interview them in person in order to assess their knowledge and determine if they are right for your family and child(ren). You can discuss topics such as discipline techniques, daily routines and meal preparation preferences so you can ensure the nanny's style is compatible with yours.
3. Trust Your Gut: At the end of the day, it's important to trust your gut instinct when hiring a nanny for your family. While this person may be qualified on paper, there could still be something off about them that doesn't quite sit right with you. It might take some time before you find "the one" but in the end it will all be worth it when you know that your child is safe in their hands!
How To Stand Out As A Nanny
Being a nanny is a rewarding experience, allowing you to work closely with families and impact young lives. However, it can also be competitive – so how do you set yourself apart? Here are some tips for standing out as an excellent nanny: 
First of all, make sure you stay up-to-date on the latest news and trends in childcare. If a family finds out that you keep up with research-backed strategies for development, it could give them peace of mind when choosing the right fit for their children. 
It's also important to have well-rounded skills outside of childcare. Parents will be looking for someone who can provide educational enrichment activities and handle household duties like laundry or meal prepping. Being open to learning new things and taking initiative goes a long way in showing that you are committed to the job.
Wrapping Up
Finding nanny jobs is not easy, and it's important to take your time in order to find the right fit for you and your family. Be sure to check references, interview potential nannies, and trust your gut when making a decision. By following these tips, you will be well on your way toward standing out as an exceptional nanny in your field!
References
1) "What Are Nannies and What Do They Do?" Nannies Matter (2022): https://www.nannies-matter.co.uk/helpful-info/what-are-nannies-and-what-do-they-do 
2) "How Can A Nanny Stand Out?" Karens Nanny Agency (2022): https://karensnannyagency.com/blog/how-can-a-nanny-stand-out 
3) "How To Find Nanny Jobs Using Listings and Agencies"  Indeed (2022): https://www.indeed.com/career-advice/finding-a-job/how-to-find-nanny-jobs