Now is The Time to Be a Copywriter
Do you want a job that is always in high demand? allows you to choose your own hours? work from anywhere? and collaborate with the best advertising agencies, top models and celebrities? Then copywriting is for you! Taking a copywriting course is a sure-fire way to level up essential skills to land a copywriting job with limitless earning potential!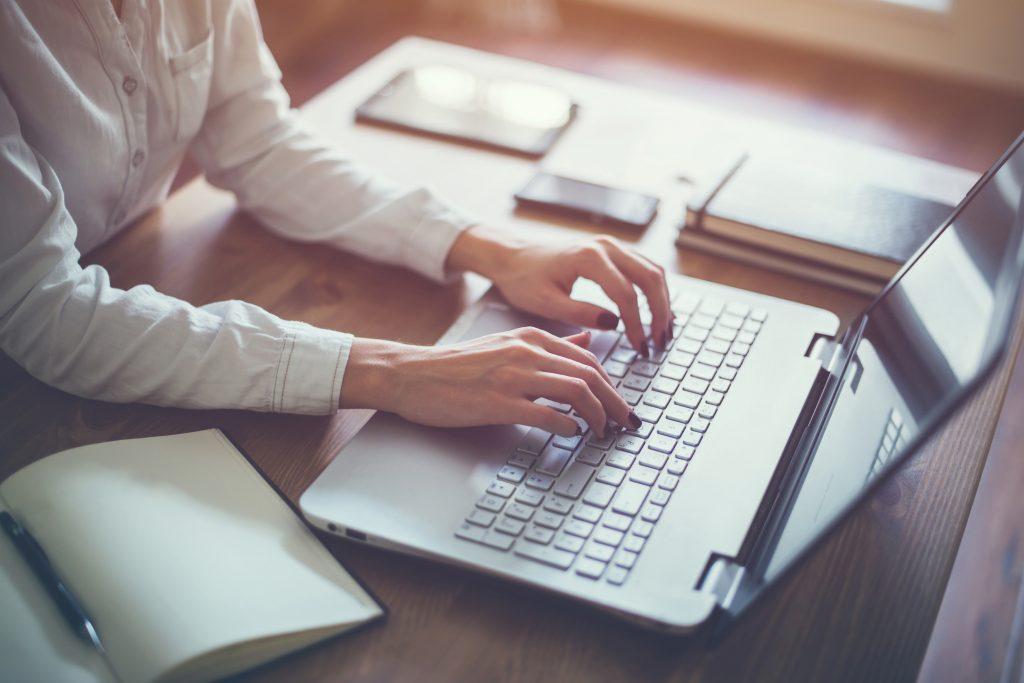 What is Copywriting?
Copywriting isn't journalism or craft editorials. The goal when writing a copy isn't to entertain but rather to sell. It should entice the reader to take action that furthers them along and gets a sale. Copywriters should be very well rounded in terms of marketing knowledge.
3 Benefits Of Being A Copywriter
If you're starting to think seriously about being a copywriter, the following are three amazing benefits of being a copywriter.
1) You are always in demand
Content will always need to be written. There will always be a demand for what you can supply. Even though jobs in the media, advertising and marketing sectors may seem sparse there is plenty of work out there. As soon as you start building up a network of contacts, letting people know you're available and proving the standard of your work, the jobs will always come.
2) You can often choose your own hours
Talk about freedom! You can choose when to finish your project.  You can get up at 6am and get all your work done in the early hours or, if you're more night owl than early bird, work to deadlines in the evening instead. Fit in those errands at a time that suits you instead of cramming them into your lunch break.
3) You can choose where you work
You can turn down that offer to write hundreds of Facebook posts for a beauty blog if you don't feel like it's 'you' or  if you're called into work for an agency for a few days and you don't like their vibe, you're under no obligation to go back to them for more once you've finished the job. You never have to feel tied down by working again.
What are the Different Kinds of Copywriting?
Not all copywriters write all kinds of copy. In fact, many copywriters that are new start with a broad range before finding what kind of content they excel at and building a whole career around it. Here are examples of the kinds of copywriting that we know
1) Sales – Expected salary: $57,000/year
 Producing sales content needs to be able to showcase a range of skills. These include an ability to tap into an audience's subconscious and understanding what will appeal to them. It requires the ability to fuse a lot of information into a handy and easy-to-understand package.
2) SEO – Expected salary: $40,435/year
If you want your company to do well online it needs to incorporate search engine optimisation (SEO). This is a strategic use of keywords or search terms that will help them get found through Google results pages. When you're writing a piece of SEO content, you still need to be able to give out creativity and insight which means you'll need to have great research skills.
3) Web Content – Expected salary: $60,000/year
 They say web content is the meat of the internet but great content is that which inspires, informs, engages and lastly converts. You'll find it in blog posts, articles and social media. It is generally recommended that the best way is to give readers something insightful.
4) Technical – Expected salary:$72,918/year
 There is another less sales oriented aspect to copywriting that is technical. Mostly it is found in White papers and in depth industry guides. It could cover various specialist topic areas such as science and environment, health, marketing, finance, politics and government. Excellent grammar is a must, as is an ability to relay facts and reference these appropriately.
5) Creative – Expected salary:$60,000/year
 In terms of advertising this is common. It's largely used in jingles and infomercials. You might not actually do that much writing, but you'll understand buyer psychology and be able to think fast and come up with slogans and turns of phrase that have the capacity to become cultural references.
6) PR – Expected salary:$51,691/year
 It covers anything that represents a business or organization to the public and can fall under marketing or communication departments. It is included in press releases and statements. 
3 Popular websites for Copywriting Jobs
Now that you have the freedom to write anywhere, online writing jobs that pay well are available without any geographic restrictions. However, know where to look.
1) Upwork
Previously known as oDesk, is one stop solutions for all kinds of writing jobs. It makes it easy and cost effective to find, hire and work with the best professionals around the world.
2) BloggingPro
It caters mostly to bloggers. Online freelancers can find recent jobs offered like blogging, content writing, creative writing, journalism or working as a content analyst. It is a free job site that classifies jobs according to type.
3) ProBlogger
One of the best job boards for bloggers. It's a great place to find copywriting jobs and a great way to recruit freelancers. The site includes several resources that bloggers can use to improve their blogs and attracts some of the best writers and authors from other countries.
Conclusion
Being a copywriter is rewarding but it has its challenges too. This path to become a professional copywriter looks new for everyone but following the steps and guide to other successful copywriters have been taken before you will grow on your own. Always do your research if you will choose this job and if this is the track you want to be in.
References