Top reason why people are choosing Healthcare Management Degree
A healthcare management degree from an accredited online college or university can help you jump-start your career in the healthcare industry. With an accredited healthcare management degree, you'll be prepared to develop strategies and policies that improve patient care and health outcomes, manage finances related to healthcare organizations, and lead with confidence.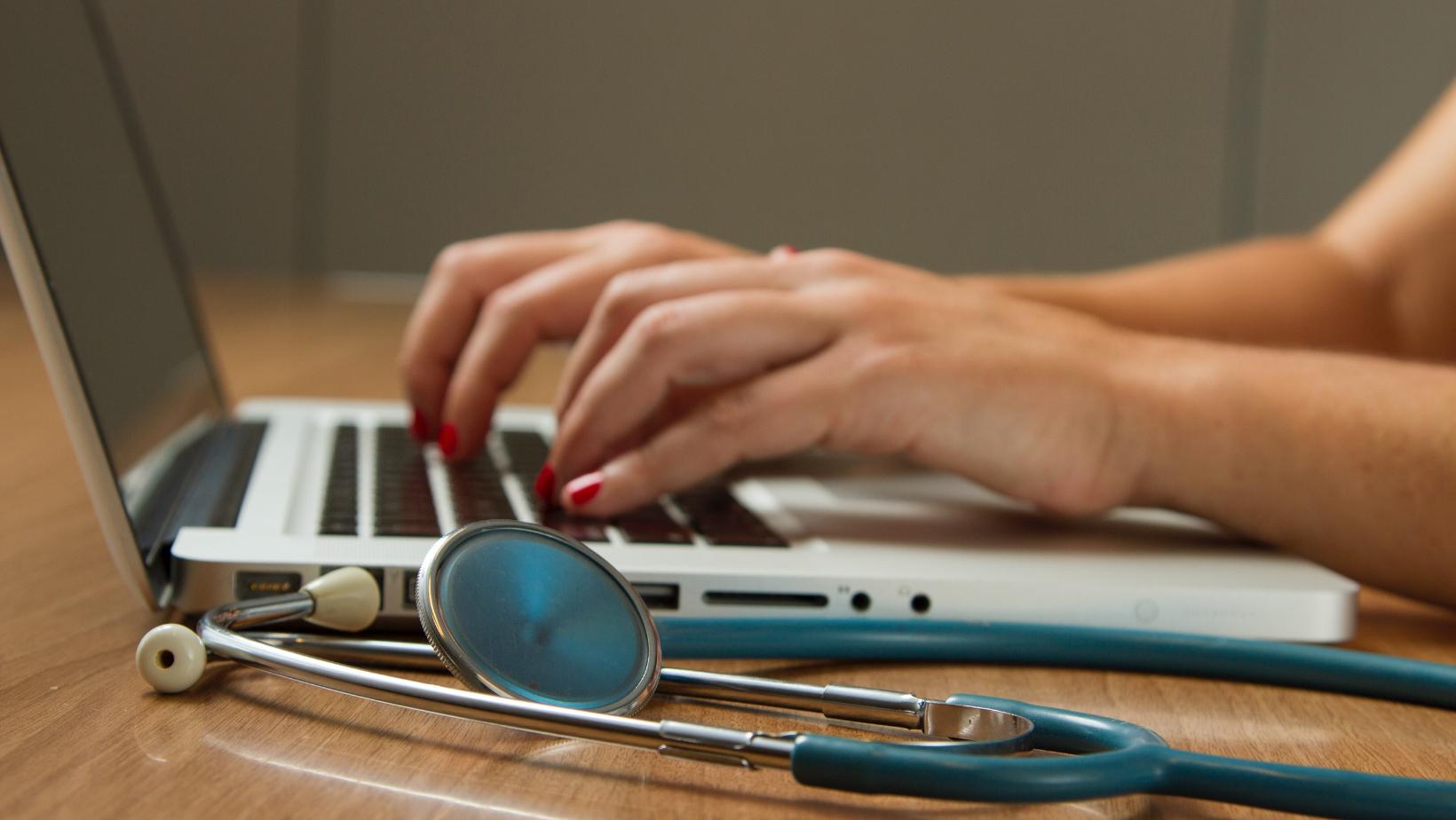 What is Healthcare Management?
Healthcare management is the practice of overseeing a medical facility or organization. It's a broad field that requires professionals to understand both the business side and medical aspects of healthcare services. Healthcare managers strive to improve the quality and efficiency of care provided. They do this by developing budgets, setting goals, strategizing, and leading staff.
Reasons for Taking a Healthcare Management Degree
Job Security
The healthcare industry is one of the fastest-growing industries in America, with job growth expected to increase by 18% between 2018 and 2028. This means that those who obtain a degree in healthcare management are entering a field filled with job security.
Career Potential
With an online healthcare management degree, you'll be prepared to obtain managerial positions in healthcare organizations such as clinics, hospitals, and long-term care facilities.
Higher Salaries
Those with a degree in healthcare management tend to earn higher salaries than those without one.
Improved Quality of Care
With an online degree in healthcare management, you'll be prepared to develop strategies to improve the quality of care in healthcare organizations. This could mean introducing new technological innovations, developing processes for better patient communication, or implementing effective marketing strategies.
Possible Careers After Studying Healthcare Management Degree
A healthcare management degree can open the door to a variety of careers in the healthcare field. These include:
Health Services Administrator
Responsible for the day-to-day operations of a medical facility, from hiring and training staff to budget and marketing.
Healthcare Consultant
Advises healthcare organizations on how to improve their services, reduce costs, and develop new treatments.
Medical Practice Manager
Oversees the business side of a physician's practice, such as scheduling appointments, financial management, and staff management.
Nursing Home Administrator
Responsible for the long-term care of elderly patients in a nursing home setting. They develop policies and procedures, coordinate care services, and ensure compliance with health regulations.
Healthcare Policy Analyst
Works in government or policy research organizations to investigate policies related to healthcare and make recommendations for improvement.
Medical and Health Services Manager
Responsible for overseeing entire healthcare facilities, from staffing and budgets to patient care and compliance programs.
Clinical Manager
Supervises the activities of a medical department and coordinates patient care.
Health Information Manager
Analyzes patient data and develops systems to manage health information.
Risk Manager
Evaluates potential risks and liabilities, recommend corrective measures, and monitor progress in healthcare organizations.
Quality Improvement Manager
Develops strategies to improve patient care outcomes and reduce costs associated with health services.
Needed to Know Before Getting Healthcare Management Degree
Understand the Program Requirements
Before enrolling in a healthcare management degree program, make sure you understand the requirements for obtaining a degree. Different schools may have different prerequisites and course requirements, so it's important to research your options thoroughly before making a decision.
Research Job Prospects
It's also important to research job prospects in the healthcare management field to ensure that you'll be able to find a position after obtaining your degree.
Develop an Understanding of Healthcare Administration
It's important to develop a basic understanding of healthcare administration before pursuing a healthcare management degree. This could include taking courses on medical terminology, health policy, and healthcare finance.
Prepare for the Exam Requirements
Most healthcare management programs require students to pass a comprehensive exam in order to earn their degree. Make sure you understand the requirements and prepare accordingly.
Network with Professionals in the Field
One of the best ways to boost your career prospects after earning a healthcare management degree is to network with professionals in the field. This can open up potential job opportunities and give you an inside look at the industry.
By understanding the requirements and researching job prospects, you'll be better prepared to pursue a career in healthcare management. With an online degree in healthcare management, you'll have the knowledge and skills you need to become a successful healthcare administrator.
Conclusion
:
A degree in healthcare management provides the skills and knowledge necessary to become an effective leader in the healthcare field. With its emphasis on organizational leadership, quality management, health information systems, and regulatory compliance, a degree in healthcare management prepares graduates for a variety of careers across multiple sectors. Graduates with this degree can have a positive impact on patient care, making a difference in the quality of life for many people.
References:
Reasons to Pursue a Health Management Degree , 2022 –

https://www.allalliedhealthschools.com/blog/reasons-to-study-healthcare-management/

Health care management , 2022 –

https://www.pearson.com/pathways/areas-work-study/health-care-management.html

Top 20 Jobs for Health Care Managers , 2022 –

https://www.healthcare-management-degree.net/top-places-of-employment-health-care-management/