How To Get The Most From Online Shopping!
The internet has revolutionized the way we shop and purchase items, making it easier than ever to get our hands on the things we need and want. From clothing to groceries, almost anything you can imagine is up for grabs online, allowing us to take advantage of unbeatable deals right from the comfort of home. Whether you're new to buying items online or an experienced shopper who knows their way around a website; online shopping is convenient, fast, and often cheaper, so why not give it a try? Let's review some popular tips and tricks for scoring an amazing deal!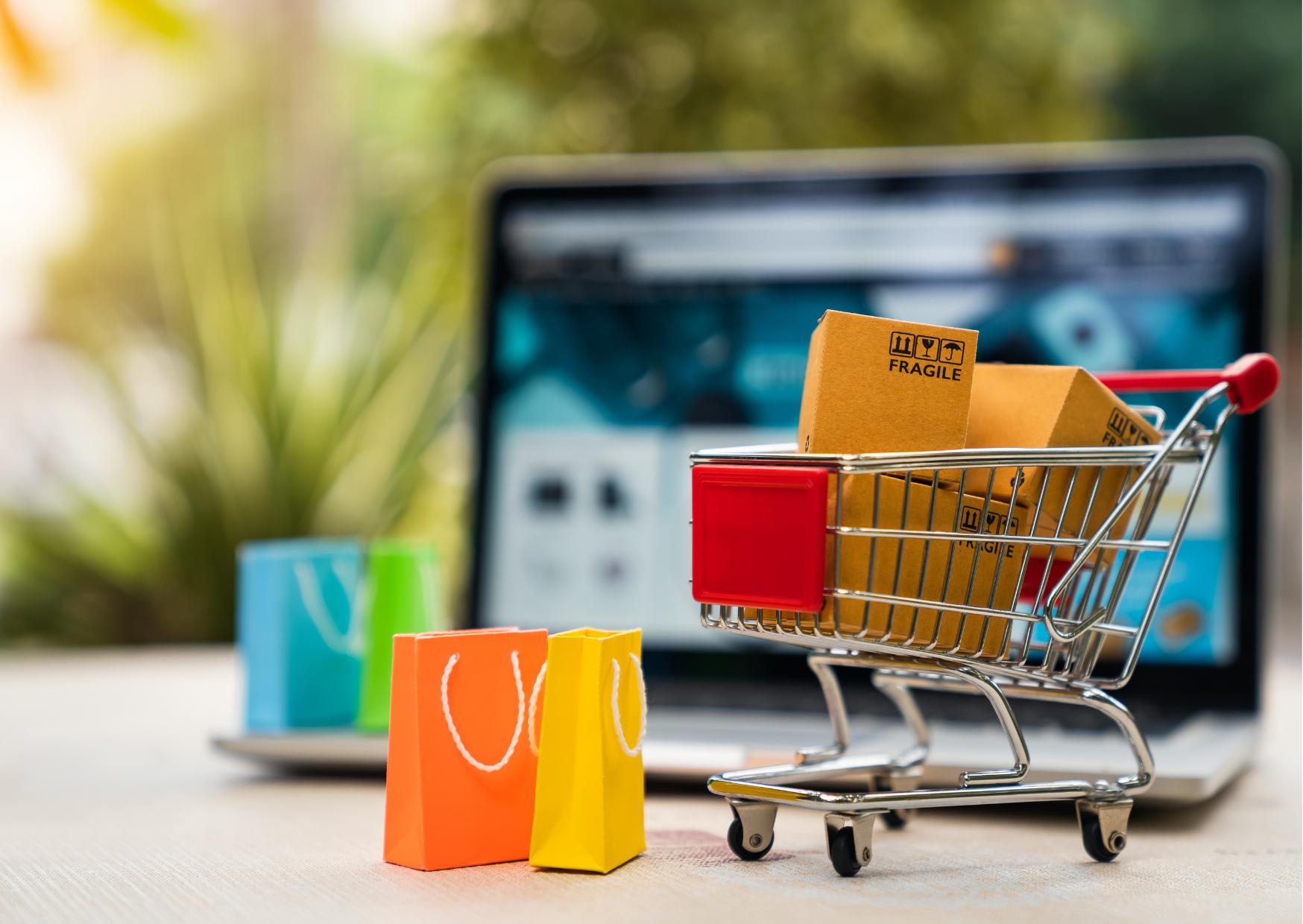 What is Online Shopping?
Online shopping is the process of purchasing goods and services online through online store websites or online shopping websites. Customers generally use a credit card, debit card, PayPal or other online payment systems to complete the transactions. 
Online stores often partner with popular delivery networks from which customers can choose the most convenient option for them. This has revolutionized the traditional way of shopping by eliminating the need to visit physical stores in order to buy what you need. It has made it possible to shop from anywhere, anytime and even get items delivered right to one's doorstep with minimal inconvenience.
Pros of Online Shopping
1. Convenience – Shopping online can be done at any time, day or night, which is especially beneficial for busy people who don't have the time to shop during store hours. This flexibility also means that you can avoid long queues and overcrowded stores that are often experienced during peak shopping hours and holidays.
2. Competitive Prices – Many online stores offer discounts and deals that are not available in brick-and-mortar stores. They do this to entice customers to their sites, as well as create a competitive edge over other stores. Additionally, many e-commerce websites offer free shipping or incentives such as loyalty points and discounts when customers spend a certain amount of money.
3. Variety – Unlike physical retail stores, online retailers typically have no limit on the number of items they can stock due to virtual space constraints. This means that customers can browse through a virtually unlimited selection of products without having to leave the comfort of their own homes or office. Furthermore, online retailers offer products from around the world so customers can access rare items not available in their local area.
4. Comparative Shopping – One of the best parts about shopping online is being able to compare prices from various retailers at the same time with just a few clicks of a mouse button. This allows customers to find the best deals on whatever product they are looking for quickly and efficiently without having to physically visit multiple stores or search multiple websites individually.
5. Ease Of Returns & Refunds – Another great benefit of shopping online is being able to return items easily if you are unhappy with them for any reason whatsoever. Typically all you have to do is fill out an online form or contact customer service via phone or email and your request will be processed without any hassle or additional fees involved. Furthermore, most reputable e-commerce sites have generous refund policies that allow you to get back your money if an item arrives damaged or defective in any way shape or form.
6. Customization Options – Online retailers often provide more customization options than physical retail stores allowing customers greater control over what type of product they purchase and how much they want to pay for it. From personalized lettering on mugs, customizing computer components, designing your own jewelry pieces, creating personalized greeting cards, etc there are plenty of ways one can customize an item exactly according to their liking.
Tips for Online Shopping
1. Research the Website: Before you make any purchases online, it's important to research the website or store where you plan to make your purchase. Make sure that it is a legitimate business and read reviews from other customers who have used the site before.
2. Utilize Online Coupons: Many online stores offer discounts and coupons for their products, so always look for these before making a purchase. Oftentimes, all you need to do is type in a code at checkout in order to receive your discount.
3. Compare Prices: Comparison shopping is an essential part of online shopping, as different websites often offer different prices for the same item. To make sure you are getting the best deal on what you want to buy, take some time to compare prices from multiple websites before making your purchase.
4. Read Product Descriptions Carefully: It's easy to get caught up in the moment when making an online purchase, but it's important to read product descriptions carefully and look at all photos of the item before adding it to your cart. Doing this can help ensure that you are getting exactly what you want and aren't surprised by any discrepancies between what was advertised and what arrives at your doorstep.
5. Understand Shipping Times & Fees: Different websites will have different shipping times and fees associated with them, so be sure to understand these policies before completing your purchase on any one site. The last thing that you want is for an item to arrive late due to unexpected shipping delays or fees that were not taken into account during checkout!
Conclusion
Even though online shopping has become more popular, some people still prefer to shop in brick-and-mortar stores. However, with the pandemic keeping people indoors, online shopping has become the new norm for many. The convenience of being able to shop from home and having items delivered right to your doorstep is simply unbeatable. So if you haven't tried online shopping yet, what are you waiting for? Start browsing and shopping online now!
References
1. Online shopping, 2023 – https://en.wikipedia.org/wiki/Online_shopping
2. The Pros and Cons of Online Shopping, 2022 – https://www.thebalancemoney.com/the-pros-and-cons-of-online-shopping-939775
3. Shopping Online: Convenience, Bargains, and a Few Scams, 2021 – https://www.investopedia.com/articles/pf/08/buy-sell-online.asp