How To Get A Mortgage With Bad Credit
Whether you're planning to buy a home or an investment property, an online mortgage can help make your dream come true. Having trouble finding the right mortgage? We might have some solutions! If you find yourself in a situation where you would love to buy an investment property, but your credit score is too low, there are several ways to remove the credit barrier and get into property investing. This guide offers help and advice around how to get a mortgage even with bad credit!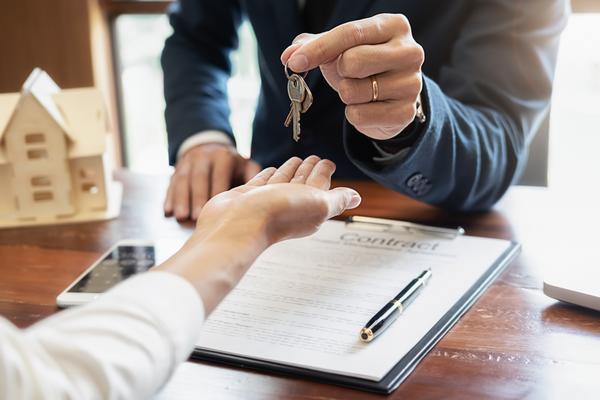 A higher credit score can help you qualify for better interest rates, saving you money on different loans. Borrowers with bad credit can often get mortgage financing. So, with new financial adjustments, you may be able to improve your credit score and move into a better credit range that will allow lower borrowing cost.
You can use some of these tactics to buy an investment property with bad credit [1].
Improve your credit score
Find a hard money lender
Form a partnership
Find a cosigner
Save a large down payment
Bad credit mortgages are becoming more popular day by day. Here are 3 mortgages options for those with bad credit.
1) FHA Loans for Bad Credit
FHA is backed by the Federal Housing Administration. FHA loans have standards that are easy to meet as compared to conventional loans. They are specifically designed for low to moderate income borrowers.
According to the latest 2020 updates, with an FHA loan, you can borrow up to 96.5% of the value of a home. If you want to get an FHA loan you need to check the following details.[2]
Credit score: If your credit score falls between 540-579 you can make a 10% down payment. If you have a credit score of about 580 you can make 3.5% down payment.
Check your credit report: Before applying for an FHA loan, check your credit report, payment history and credit card bills.
Mortgages affordability: Put together a budget and make sure you can afford your monthly mortgage payment including interest, principal, homeowner's insurance, property taxes and mortgage insurance premiums.
Plan for the down payment: You can simply increase your chances of having your loan application approved by making a larger down payment.
There are two types of mortgages insurance premiums that you will need to pay. An upfront mortgage insurance premium and an annual MIP. The UFMIP is paid at the time of closing or sometimes it can be rolled into the loan. The annual MIP are payments that you make every month.
2)VA Loans for Bad Credit
VA loans are solely for veterans. If you are a former member of the military, an active member of the military or the spouse of a deceased military member, you can get a great benefit from VA.
Even if you have bad credit a VA loan is a fantastic opportunity. The VA doesn't mandate minimum credit score requirements. So, some lenders may be willing to go below the cutoff score of 660 FICO depending on loan type and other factors. Moreover, there is no down payment for starters.[3]
As of 2020 updates, there are no more VA home loan limits. Here's a list of requirements for VA loan eligibility:
Proof of service
Military service: (minimum of ninety days of active duty)
Proof of income
Credit history
Which Banks Can I Look At?
Here are 3 reputable banks available to those looking to get a mortgage.[4]
1) Citibank
Citibank is ideal for borrowers looking for down payment options as low as 3%.  They provide low down payment options with extra discounts for Citibank customers. In addition, they also consider alternative credit data like rent history and child support payments.
2) Ally Bank
Ally Bank provides loans for home buyers and mortgage refinancers. They have set a minimum credit score of 620 with a 3% down payment. They are well known for their online services, online document uploading, loan tracking and e-signatures.
3) BNC National Bank
If you want a low down payment loan, BNC is a better option. They have a low minimum credit score for government loans. They have also set a minimum credit score of 640 with a 3% down payment on conventional loans.
Conclusion
Bad credit doesn't have to get in the way of securing an affordable mortgage. Do your research online to clean up your credit report and improve your payment history. Always shop around for different options; compare and contrast is the best way to find a mortgage that works for your financial situation.
References