3 Reasons Why People Buy Wedding Rings Online
First, it's convenient. You can shop from the comfort of your own home and compare prices from a variety of different retailers with just a few clicks. Second, you're likely to find better deals online than you would in stores. And finally, you have a much wider selection of rings to choose from when you shop online. Below are the ways to find the right wedding rings online!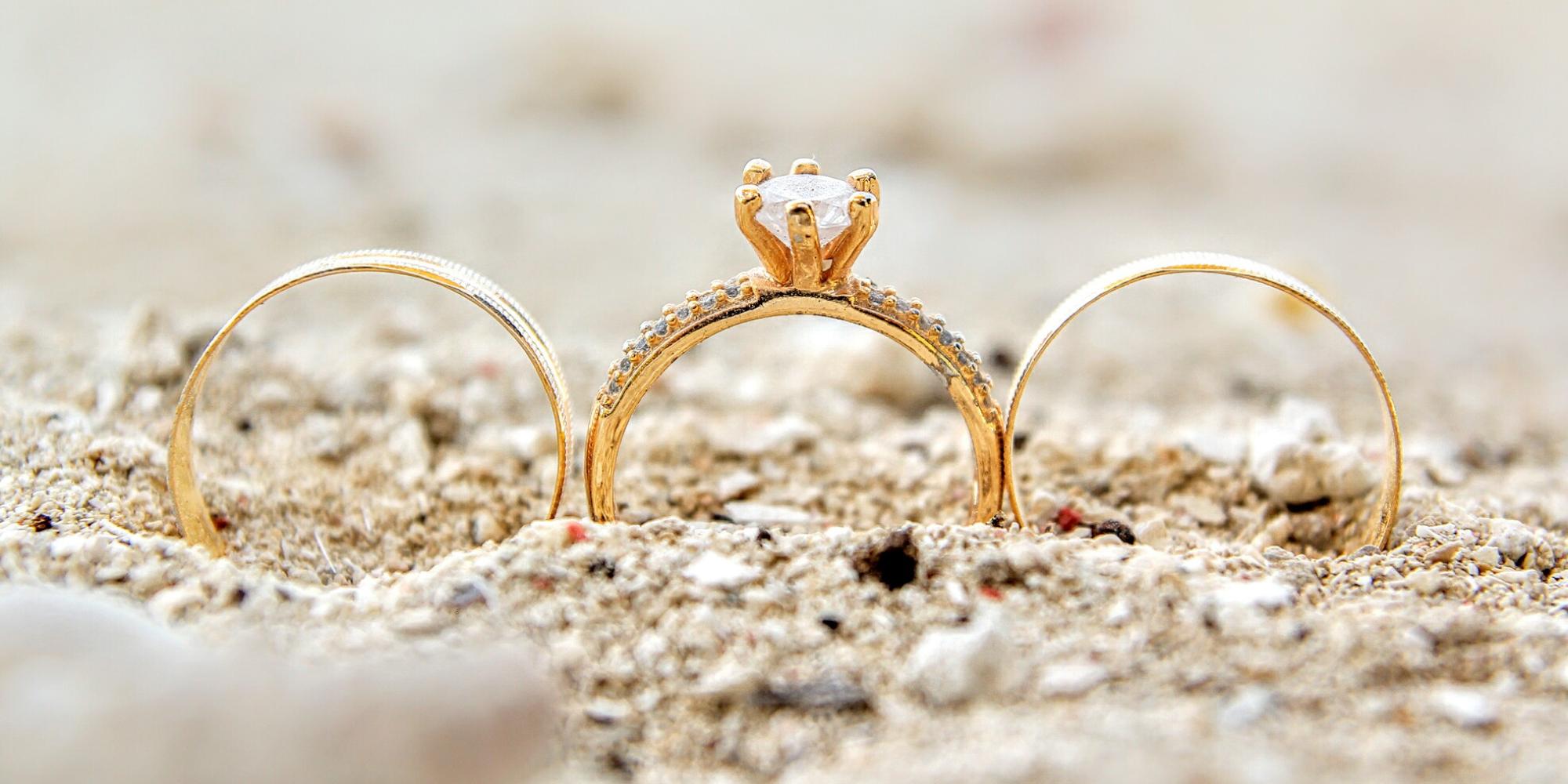 How To Find The Right Wedding Rings Online?
There's been a dramatic increase in the number of couples shopping for wedding rings online recently. In fact, a strong majority of millennial couples now say they would purchase a wedding ring online. The reasons for this shift are numerous, but one of the biggest is that buying a wedding ring online is often significantly cheaper than going into a brick-and-mortar store.
Things To Consider In Buying Wedding Rings Online
1. Certification: One of the most important things to look for when buying a diamond online is certification from a reputable organization like the Gemological Institute of America (GIA). This will ensure that your stone has been graded for quality and that you're getting what you're paying for.
2. Return Policy: Most reputable online jewelers will offer a 30-day return policy, so you can be sure you're happy with your purchase.
3. Shipping: Make sure to find out how much it will cost to ship the ring to you and how long it will take. You don't want to be waiting on your engagement ring for weeks.
4. Budget: It's important to know how much you want to spend before you start shopping. This will help you narrow down your options and find the perfect ring within your budget.
How to Shop for Wedding Rings Online?
Here are some important steps to finding the right ring online:
1. Decide on Your Budget: The first step in shopping for wedding rings online is to decide how much you're willing to spend. Keep in mind that the price of gold and diamonds varies depending on the market, so it's important to stay up to date on current prices. Once you have a budget in mind, you can start shopping around for rings that fit your budget.
2. Choose Your Style: The next step is to decide what style of ring you want. Do you prefer a simple band or something with diamonds or other gemstones? Do you want a vintage-inspired ring or something more modern? Once you know what style you're looking for, you can start narrowing down your options.
3. Compare Prices: Once you have an idea of what you're looking for, it's time to start comparing prices from different retailers. This is where shopping online really comes in handy, as you can quickly and easily compare prices from a variety of different stores. Be sure to take shipping costs into account when you're comparing prices.
4. Read Reviews: Finally, before you make your purchase, be sure to read reviews of the rings you're considering. This will help you get an idea of the quality of the rings and the customer service of the retailer.
5. Choose a Reputable Retailer: When you're buying something as important as a wedding ring, it's crucial that you choose a reputable retailer. Look for retailers that offer a money-back guarantee, free shipping, and a secure checkout process.
Where To Buy Wedding Rings Online?
There are a number of great places to buy wedding rings online. Here are a few of our favorites:
1. Blue Nile: Blue Nile is one of the most popular places to buy engagement and wedding rings online. They offer a wide selection of rings in all different styles, metals, and budgets. And with free shipping and returns , you can be sure you're getting the perfect ring.
2. James Allen: James Allen is another great option for buying rings online. They offer a wide selection of both engagement and wedding rings. And with HD photos and 360-degree views, you can be sure you're getting exactly what you want.
3. Brian Gavin Diamonds: Brian Gavin Diamonds is a great option if you're looking for a custom ring. They offer a wide selection of loose diamonds, so you can choose exactly the right one for your ring. And with a team of expert jewelers, you can be sure your ring will be perfect.
Shopping for wedding rings online is a great option for couples who want convenience, cost savings, and a wide selection. Just be sure to do your research and choose a reputable retailer. There are also other great places to buy rings online.