Become a Medical Assistant!
The medical field is highly in demand right now and the pay can be awesome! If you feel that your true calling is in the Medical Field, working as a Medical Assistant is the perfect match for you. Let's take a look at some important details on your path to working as a Medical Assistant!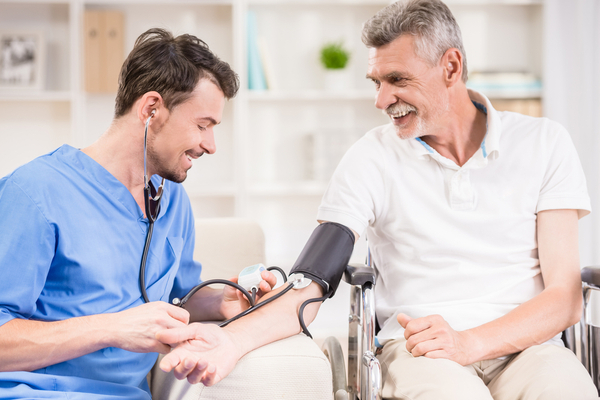 What Is A  Medical Assistant
Medical assistants perform routine administrative and clinical tasks to keep the offices and clinics of physicians, podiatrists, chiropractors and optometrists running smoothly. Medical assisting jobs are expected to grow at a rate of 25% in the next 10 years, according to the Canadian Government's Job Bank [1]
Medical assistants have both administrative and clinical duties. They may answer the telephone, greet patients, fill out medical records and update them as needed, schedule appointments and handle correspondence and billing.
On the clinical side, medical assistants often are the people who take medical histories, prepare patients for examination, assist the doctor during appointments and perform basic laboratory tests, along with other clinical responsibilities.
What a medical assistant does will depend on the office where she or he works, state law and the needs of the assistant's employer.
Medical Assistant is an entry-level position within the healthcare field. The job entails doing administrative work such as scheduling appointments or supporting medical work such as taking patient's vitals or taking samples. Often it requires a bit of both.
Benefits Of Being a Medical Assistant
Benefits of the medical assistant job are numerous, including, but not limited to:
Quick training process: as we mentioned previously, you can get certified to be a medical assistant within a year.
Certificate valid everywhere: because this title isn't regulated in Canada, you won't need to get recertified if you want to start a job in a different province. [2]
 Numerous work opportunities: as a medical assistant, you are not limited to working just in a hospital. You can also work in doctor's offices, nursing homes, even as at-home aid.
 Employment stability: according to the Canadian Job Bank, the demand for medical assistants should rise by roughly 25% over the next 10 years
How You Can Become A Medical Assistant In Canada 
Because Medical Assistants isn't a certified position in Canada, there is no defined process to become a medical assistant. However, here are some paths you can follow to set yourself up for success:
 Take a Course To Be A Medical Assistant. There are many schools or programs offering this specialty. Generally degrees can take about 8 months to 1 year to complete. Coursework will focus on office work as well as medical terminology that you will need once hired. [3]
 Get Some Work Experience In A Medical Setting. Instead of going right for the course or degree, you may want to see if the medical field is really the right place for you. You can look for a less-skilled job to start and use this experience to get a leg up in your job search.
Training Required To Work As  Medical Assistant
Medical assistants who do not have postsecondary education certificates learn their skills through on-the-job training. Physicians or other medical assistants may teach a new assistant medical terminology, the names of the instruments, how to do daily tasks, how to interact with patients, and other tasks that help keep an office running smoothly.
Medical assistants also learn how to code both paper and electronic health records (EHRs) and how to record patient information. It can take several months for an assistant to complete training, depending on the facility.
Medical Assistant Expected Salary
The salary of a medical assistant in Canada will greatly depend on your experience and where you work. Since the medical system is run differently by each province, the pay will be different as well.
According to the Canadian Job Bank, the average salary for a medical assistant ranges from 22$ – 44$ per hour. If you're looking for the highest pay, you may want to compare provinces to get the best expectation.
Conclusion 
Becoming a medical assistant in Canada is a relatively simple process that can secure your future for years to come. Before making a final decision, we recommend that you do some research to find the right program that fits your needs. The information in this article should give you a good head start!
References 
[1] "Medical Assistant," Canada Job Bank (2022) Retrieved May 25, 2022 from: https://www.jobbank.gc.ca/marketreport/outlook-occupation/4420/ca
[2] " Becoming A Medical Assistant"  Vocational Schools (2022) Retrieved May 25, 2022 from:  https://www.vocationalschools.ca/health-care/medical-assistant#:~:text=No%20Licensing%20Requirements,license%20to%20work%20as%20one
[3] "How to Become a Medical Office Assistant in Canada" Bryan College ( 2022) Retrieved May 25, 2022 from:   https://bryancollege.ca/blog/how-to-become-a-medical-office-assistant-in-canada/