Here's Why You Should Get a Job Driving a Truck
There is a growing need for truck drivers in the U.S. If you are someone who values freedom and flexibility but still have excellent time management skills, then truck driving could be your ideal career. The job doesn't have many requirements other than a valid driver's license and a good driving record. With the state of the market, the truck driver's wages are increasing by the day, and driving a truck is becoming a very lucrative career. Here are some of the benefits of becoming a truck driver.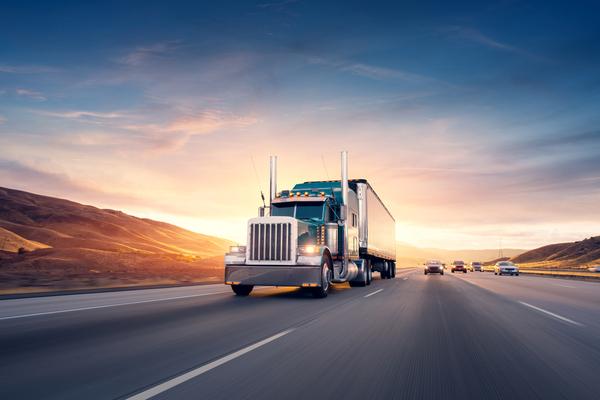 Career Stability
The American Trucking Associations have published reports stating that 71 percent of all freight tonnage is moved on trucks.[1] This means that there will always be vacant jobs for new and existing truck drivers. Truck driving is a very stable job that offers consistent income and a stress-free work environment.
Job Flexibility
If you don't like working 9 to 5 at a desk and being busy for most of the week, then you should look into getting a job as a truck driver. With growing demands for truck drivers, companies offer a very flexible schedule to their employees. You don't have to sacrifice your private life to earn money.
Freedom
Even though truck drivers have bosses and deadlines to meet, they also have a fantastic level of independence. Most days, you don't even have to see your boss or supervisor. After getting your schedule, you will be left to yourself. If you enjoy quiet time alone on the open road, then trucking is the perfect job for you.
Competitive Pay
ZipRecruiter's statistics show that long haul truck drivers earn an annual salary between $57000 and $70000. The average pay of a long haul truck driver in the U.S. is $66000. The wages of short-haul truck drivers are considerably lower. They earn around $40000 a year. So if you want to score more cash, always go for the long haul truck driving job.
Great Benefits
Due to the shortage of long haul truck drivers in the U.S., companies are forced to offer more and more benefits to attract new drivers. The standard benefits package for long haul truck drivers includes dental and medical insurance. So, in addition to getting paid well, you can also have a reliable benefits package.
Easy Entrance
Becoming a truck driver has never been easier. You don't need to be a college graduate to apply for a truck driving job. The only requirement is a commercial driver's license. This license can be obtained at any accredited truck driving school, only by attending lessons and passing the final driving test. Getting a permit from a renowned school can increase your chances of getting hired at a good trucking company.
If you don't want to waste your time and money going to college and getting a degree, then explore the option of becoming a long haul truck driver. Drivers are in demand now, more than ever, and companies are scrambling to find qualified drivers. In addition to getting paid handsomely, you can also explore new parts of the country.
References
] https://www.trucking.org/News_and_Information_Reports.aspx [2] https://www.ziprecruiter.com/Salaries/Long-Haul-Truck-Driver-Salary