Finding The Right Car Rental Company: Tips And Tricks
Renting a car can be a great way to get around during your travels – but it's important to choose the right company for the job. When you're looking to rent a car in the United States, it's a big decision. Rental cars are generally a more expensive option, and the last thing you want is to go with a budget company that will leave you stranded on the side of the street or overcharge you for an old lemon.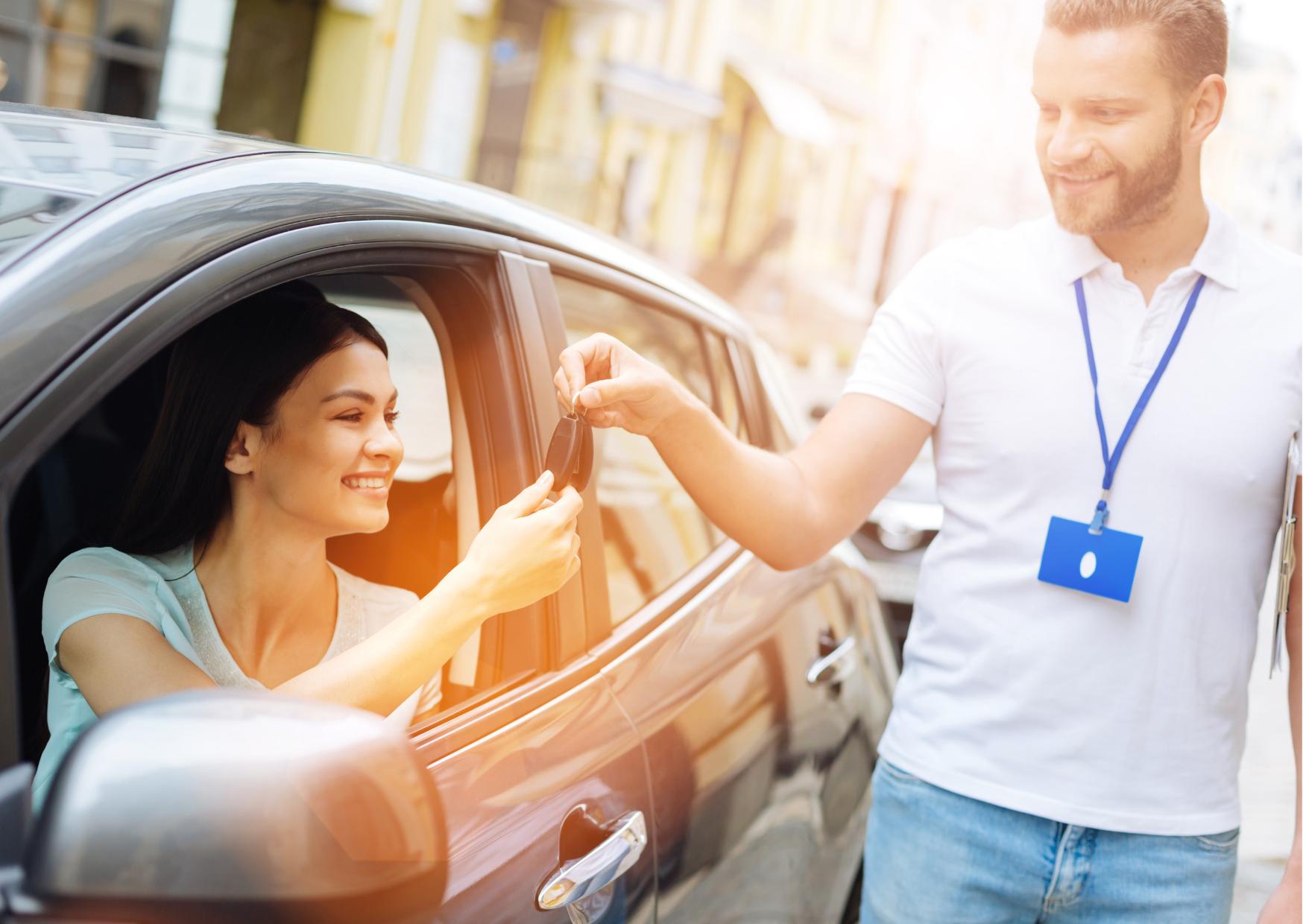 Why Rent a Car?
There are many reasons why someone may choose to rent a vehicle on their trip, so for your convenience here are 5 factors to consider:
1. Convenience – rent a car in any city around the country and get to where you need to go quickly.
2. Avoid car ownership – no need to worry about insurance, maintenance, or depreciating value.
3. Flexibility – you can rent a car for as long or short of a period as you'd like.
4. Affordable – with the right rental car company you can find great deals on reliable vehicles.
5. Cost – car rentals can be an affordable option for short trips, especially when compared to other transportation options like taxis or rideshare services.
6. Variety – different rental companies offer different types of cars, from economy vehicles to luxury models – so you can choose the one that best suits your needs.
Tips for choosing the right Car Rental Company
Here is a quick guide to some tips and tricks you can use while choosing between multiple car rental companies: 

1. Compare Different Companies: When deciding which car rental company to use, it is important to compare the various options available. Consider factors such as cost, availability of vehicles, customer service quality, and additional services such as GPS navigation and insurance coverage. Make sure to read reviews of the company you are considering to ensure you will have a pleasant experience.
2. Check for Discounts: Many car rental companies offer discounts for certain customers or types of rentals. For example, you may be able to access discounts through an airline loyalty program or other corporate agreements. It is also worth asking if there are special offers available at the time of booking, such as long-term rentals or discounts for young drivers.
3. Get Insurance Coverage: Most car rental companies offer optional insurance coverage that can provide protection in the event of an accident or theft. Be sure to ask about any additional fees associated with this coverage and make sure that it includes all necessary liability and property damage insurances required by law in your area.
4. Request Additional Services: If you need extra services during your trip, be sure to inquire about them when booking your vehicle. Many car rental companies provide GPS navigation systems, child safety seats, ski racks, and other accessories that can make your journey easier and more enjoyable. Some may even include these items for free if they are requested at the time of booking.
5. Read Terms & Conditions Carefully: Before signing a contract with a car rental company, be sure to carefully read their terms and conditions so that you understand exactly what you're agreeing to pay for and what services are included in the price quoted by the company. Take note of any cancellation policies and additional charges so that you can avoid unexpected costs when returning the vehicle at the end of your trip
5 Popular Car Rental Companies 
Here are our picks for the 5 best car rental companies in America that will get you where you need to go – safely and at a reasonable price.
1. Enterprise Rent-A-Car: Enterprise is one of the biggest names in car rentals – they have over 7,600 locations across North America. With great customer service and a wide selection of cars – ranging from economy to luxury – they're an excellent choice for anyone looking to rent a car. Not only does their large size allow them to offer some of the most competitive rates in the industry, but it also means they have over 4,000 locations, making finding a pickup and drop-off location near you as easy as possible.
2. Hertz: Hertz has been around since 1918, so you know you can trust them to have your back. They offer great deals for frequent renters, as well as discounts for military members – making them a great all-around choice. If you're under 25 you're also restricted to the following vehicle categories when renting: compact/midsize, full-size/standard, and SUV/minivan. Hertz does offer a rewards program, but it's not quite as straightforward and easy to understand as some of the competition.
3. Avis: Avis is another great option – they offer luxury cars, as well as unique options such as vans and trucks – perfect for bigger groups or those looking to move equipment. Plus – you can use their mobile app to book a rental car in minutes. One perk that AVIS does offer is their long-term rental options. They offer significant discounts for these vehicles, and you can get into rental terms as long as 11 months.
4. Budget: Budget offers some of the best rates for weekend rentals. You can use their mobile app to book your vehicle quickly, and even check in with the rental counter when you arrive at the pickup location, which eliminates wait times. They also offer great discounts for military members, making them a great option for those who need to rent a car for a longer period.
5. National: National is the perfect choice if you're looking for a luxury or high-end vehicle – they offer a great selection of cars – from sports cars to convertibles – at competitive rates. They also have one of the best loyalty programs – so you can rack up rewards points and get discounts on your rentals – plus they also offer discounts for members of the U.S. Armed Forces – making them an excellent choice for those looking to rent in a pinch. If you travel internationally, National Car Rental has locations all around the globe that lets you accumulate rewards points and stick with one company that you trust. Like most car rental companies you have to be at least 21 years old to rent from them, the only exception to this is in Michigan and New York where they legally have to rent to those 18 and older.
Conclusion
If you're looking for the best site to book car rental – look no further. Each of these rental companies offer great deals and customer service, so you can rest assured that your rental experience will be enjoyable regardless of which company you choose. Whether you're looking for a luxury ride, or just need to get from point A to point B, these car rental companies have you covered. Always remember to do your own research.
References