Digital Marketing Apprenticeship Program
A digital marketing apprenticeship is a great way to get started in the field. You'll learn all the basics of online marketing, from SEO to social media, and gain real-world experience helping businesses grow their online presence. Plus, you'll earn a salary while you learn! If you're interested in starting a career in digital marketing, an apprenticeship is a great place to start. Read on to learn more about what an apprenticeship entails and how to find one that's right for you.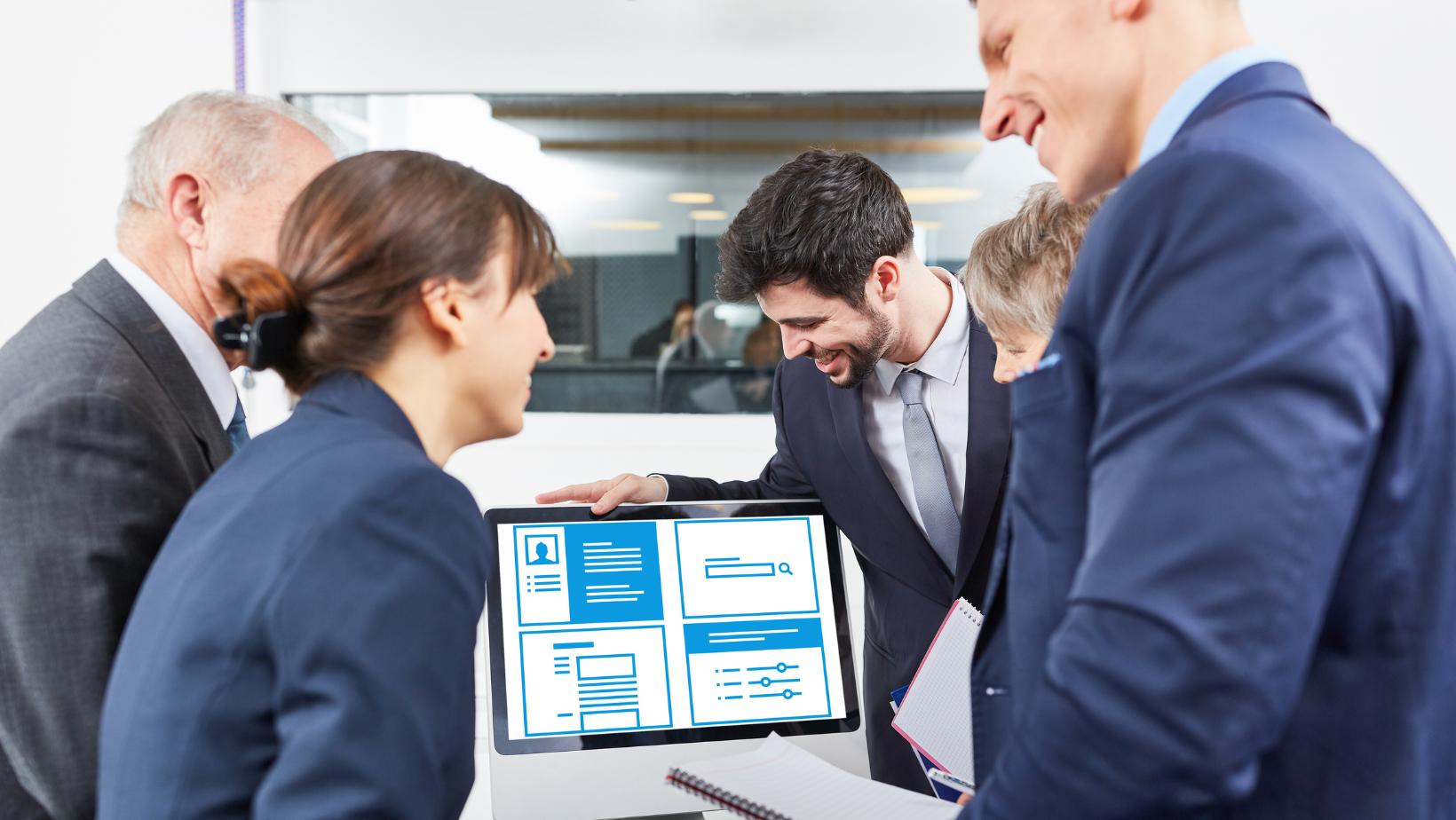 What Skills Will You Learn During an Apprenticeship?
If you are joining a digital marketing apprenticeship, the following are some of the many skills that you will develop:
Basics of digital marketing 

Digital etiquettes

Creating digital marketing campaigns

Formulating digital and social media strategies, and implementing them

Search marketing, SEO, web analytics and metrics, mobile apps, and pay per click

Data protection

On-Page Optimization

Competitor Research

Link building

Expired Domains

Google Analytics, Google Ads 

MailChimp, email marketing 

Facebook and Instagram Advertising

Adobe Creative Cloud
Digital Marketing Apprenticeship Job Requirements
To be eligible for a digital marketing apprenticeship, you must usually possess the following qualities:
Relevant educational background – You should have at least a basic knowledge of digital and social media marketing principles.
Strong communication skills – As an apprentice, you'll need to work closely with experienced professionals and clients in order to complete projects.
Creative thinking – You should be able to come up with original marketing strategies that are effective but also within budget.
Tech-savviness – Digital marketing relies heavily on technology, so you must familiarize yourself with various software programs, platforms, and tools.
Time management skills – Working as an apprentice will require being organized and managing your time wisely in order to meet
Reasons To Do a Digital Marketing Apprenticeship
A digital marketing apprenticeship is a great way for beginners to learn the industry from professionals and get valuable experience. Here are some of the advantages you can expect from an apprenticeship:
Gain real-world experience – As an apprentice, you will get to work with experienced digital marketing professionals and get hands-on experience doing actual projects.
Flexible learning – Apprenticeships are generally flexible enough to accommodate your current commitments such as school or part-time jobs.
Learn cutting-edge skills – You'll gain up-to-date knowledge of the latest digital marketing techniques, tools, and trends.
Network with industry experts – You'll build relationships with seasoned professionals that could prove invaluable in your career.
Find your true passion – An apprenticeship is a great way to figure out if digital marketing is right for you.
Get paid while you learn – Most apprenticeships offer both salary and benefits, making it possible to make money while learning valuable skills.
Grow your career – Digital marketing is one of the fastest-growing fields in the world, so completing an apprenticeship will give you a great head start on a lucrative career path.
Tips For Finding the Right Digital Marketing Apprenticeship Program
When looking for a digital marketing apprenticeship program, there are certain factors to consider:
Find the right fit – You want to make sure that the organization is the right fit for you, and vice versa. Do your research on the company and read reviews from other employees or apprentices before committing.
Experience level – Take into account your experience level when searching for a digital marketing apprenticeship. If you're just starting out, look for an organization that provides basic training as well as more advanced guidance. On the other hand, if you have some experience in the field, find a program that offers more challenging tasks.
Location – Depending on where you live, it may be difficult to find an apprenticeship program close by 
How Long Does a Digital Marketing Apprenticeship Take?
A typical digital marketing apprenticeship program ranges from 9 – 12 months. However, the exact duration may vary depending on the employer and how much you already know about the industry.
Ultimately, a digital marketing apprenticeship is a perfect way for beginners to learn about this exciting field and gain valuable experience. With careful planning and commitment, you can make the most of your apprenticeship and start off your career with confidence!
Conclusion
Digital marketing is a fast-growing industry with a huge number of opportunities. An apprenticeship program can be an excellent way to launch your career and gain the necessary skills and experience to succeed in this field. With proper research, you'll be able to find the right digital marketing apprenticeship program for you and make the most out of it! 
References
What is a Digital Marketing Apprenticeship: A Complete Guide to Get Started




https://acadium.com/blog/digital-marketing-apprenticeship/#Do_I_have_a_chance_of_getting_hired_after_I_complete_my_apprenticeship

Digital Marketing Apprenticeships: A Guide for Beginners




https://www.alphaacademy.org/digital-marketing-apprenticeships/

Digital Marketing Apprenticeships




https://www.balticapprenticeships.com/apprentices/digital-marketing-apprenticeships