Demand for Skilled Tilers Increases in Latino Communities
The demand for skilled tile installers is increasing in Latino communities across the country. This trend can be attributed to a number of factors, such as the increase in new construction and renovation projects, as well as the growing population of homeowners in these communities who are looking to update their homes. If you're looking to start your career as a tiler, now could be a great opportunity!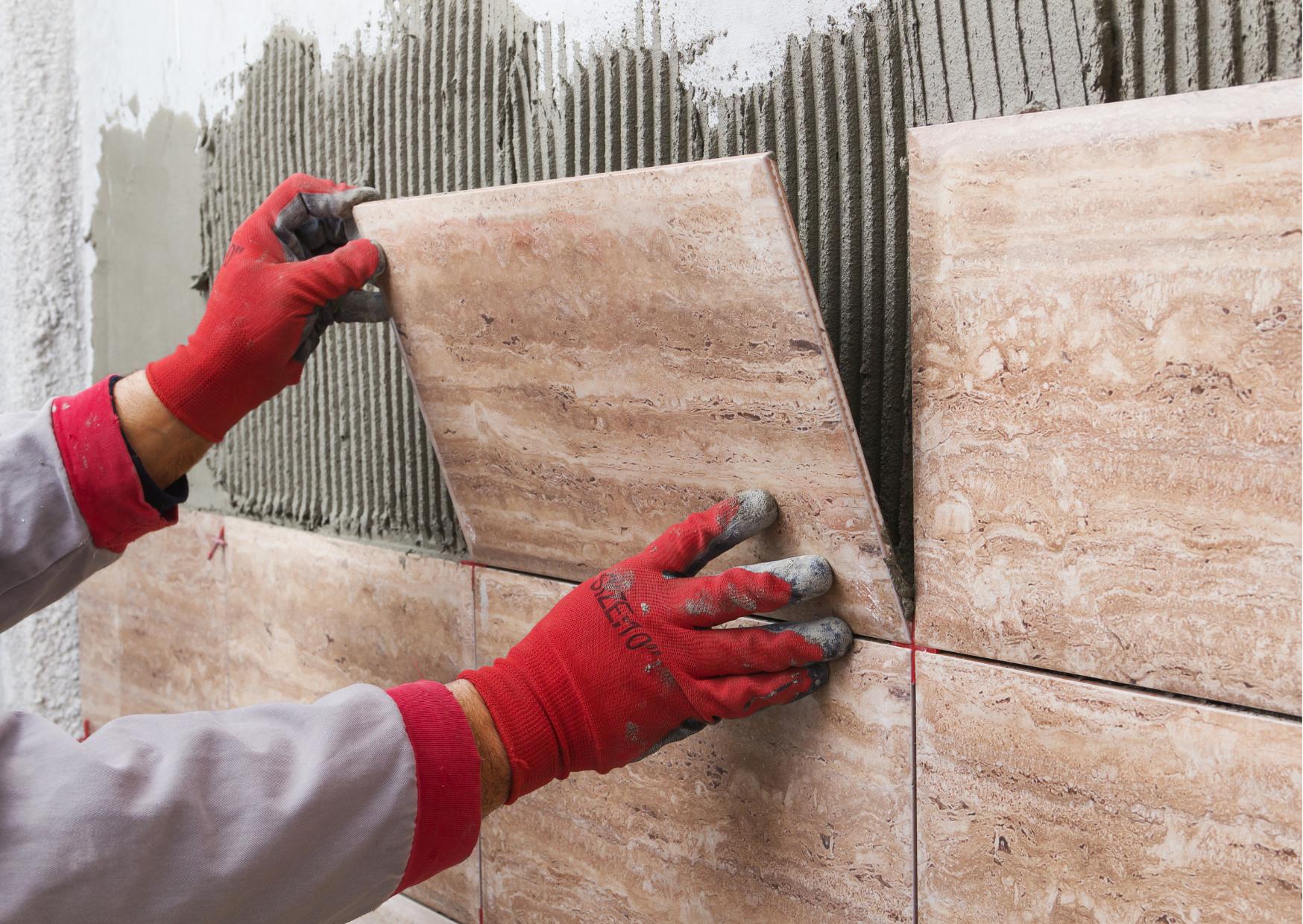 What is a Tiler?
A Tiler is a skilled tradesperson who specializes in installing tiles, or pieces of material, on walls, floors, and other surfaces. In many cases, tiles are made of ceramic and porcelain but may also be composed of stone, metal, glass, or even plastic. A tiler has the ability to cut these materials into the desired shape and create intricate designs and patterns as part of their work.
What Does A Tiler Do?
Tilers are often called upon to repair existing tile installations that have been damaged or need updating, as well as to install new tile for decorative purposes. They must be knowledgeable about different types of tiles and how different materials interact with each other when used together in a construction project.
Additionally, they must be familiar with how to properly apply various adhesives and sealants that ensure the tile installation will last for years to come. To become a tiler requires extensive training in cutting tiles accurately as well as understanding the principles of good design. This profession also requires experience in applying grouts between the tiles for a seamless finish. Furthermore, tilers may specialize in specific areas such as working with mosaics or wet rooms. In any case, being able to work quickly and efficiently while ensuring high-quality standards is key when it comes to becoming an expert tiler.
Why Work in Tiling?
Job Security: Working in tiling gives you the peace of mind that comes with having a reliable and secure job. The tiling industry is one of the most resilient in the face of economic downturns, thanks to its diverse range of applications – from flooring and wall coverings to swimming pools and outdoor areas. As such, you'll be sure to have plenty of job opportunities available to you no matter what the economic climate. 
Creative Expression: Tiling is an art form where creativity can truly thrive. From intricate patterns to colorful mosaics, there are countless ways for tiling professionals to use their creative side and express themselves through their work. Additionally, advancements in technology have also made it easier for tilers to embrace new materials and design possibilities – opening up a world of exciting opportunities for those looking to challenge themselves creatively. 
Flexible Hours: Taking on tiling jobs offers great flexibility when it comes to scheduling as well as working hours. You can decide when and where you want to take on a job, giving you the freedom to set your own hours and manage your time however best suits your lifestyle. What's more, depending on the project size, some jobs can even be completed in just a few days! 
Financial Rewards: Last but certainly not least, working in tiling is a great way to make money! With wages that often exceed market rates for similar trades plus potential bonuses for high-quality workmanship or completing projects ahead of time – there's no shortage of financial rewards available for skilled tilers who consistently deliver outstanding outcomes!
How To Get Started Working In Tiling
Before you dive in, consider the many aspects of this exciting field: from different types of tile available to the best tools and techniques for installation. Once you've narrowed down your options, it's time to prepare for the job itself. Investing in good quality tools is essential; try to find those that are durable enough for long-term use and are ergonomically designed for comfort. From mixing paddles and buckets to rakes and notched trowels, there are many tools specifically designed for installing tiles, so make sure that you have everything necessary before starting any project.
Finally, take some time to study up on basic construction principles such as leveling floors, creating slopes with tile spacers, or setting a uniform grout line. Understanding these concepts early on will help you avoid costly mistakes throughout your career as a tiler. With this knowledge under your belt, positive attitude and enthusiasm for learning new skills will help ensure that every project is a success!
Advertisement
Different Tiling Careers
Tile Installer: Tile installers are responsible for installing tile flooring or wall surfaces in a variety of settings, including commercial and residential spaces. They need to understand the different types of tiles available and the best installation techniques for each type. They measure, cut, lay out, and apply the mortar or adhesive that will hold the tiles in place.
Tile Cutter: Tile cutters are responsible for cutting ceramic tiles into shapes and sizes appropriate for a specific area. This is often done on-site using tools such as manual scribes, diamond cutting wheels, wet saws, and electric tile cutters depending on the task at hand.
Grout Technician: Grout technicians are responsible for applying grout between tiles after installation has been completed by a tile installer or cutter. This is a meticulous job as it involves mixing different compounds together in order to create a consistent blend that adheres correctly to both sides of each tile when applied.
Final Thoughts
Many people are drawn to the dynamic and diverse world of tiling as it provides numerous opportunities to be creative, flexible with hours and reap financial rewards. With the right knowledge and resources, anyone can become a successful tiler – all that's needed is a little bit of practice and dedication!
References
1) "TILESETTER" Careers In Construction (2023) : https://www.careersinconstruction.ca/en/career/tilesetter

2) "10 of the Most Popular Types of Tiling Jobs in 2023" ZipRecruiter (2023) : https://www.ziprecruiter.com/t/Most-Popular-Types-Of-Tiling-Jobs

3)  "How to become a wall and floor tiler" GoConstruct.org (2023): https://www.goconstruct.org/construction-careers/what-jobs-are-right-for-me/wall-and-floor-tiler