A Degree In Business Management Degrees Can Transform Your Career – Here's Why!
Graduates with a business degree can pursue careers as entrepreneurs, managers, sales representatives, marketers, and accountants. This is why business management can be an incredible degree to pursue. It can open tons of doors and give you your first rung on the career ladder. Here's how you can get started on the best business management programs around.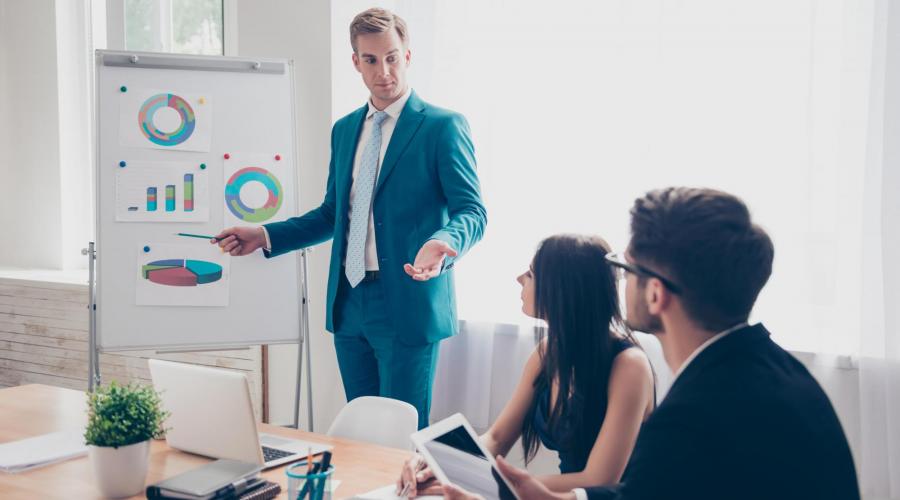 To make decisions about what to do next, you'll need to understand exactly what you're deciding. What does the phrase 'business management' mean? Within a company, an employee skilled in business management will manage administrative tasks for a business. They may also perform close analyses of budgets to ensure that businesses are running as efficiently as possible. Those skilled in business management have a totalizing knowledge of specialities across the company, including accounting, marketing and more. 
What Skills Can I Learn With This Degree?
So how exactly does having a business management degree help you and your career? These are some of the reasons it can benefit you. 
1) Learning Multiple Disciplines At Once
Business management degrees are essentially two or three degrees under one umbrella term. As mentioned above, those skilled in business management are expected to be competent in multiple disciplines. But what this means is that those who work in business management are trained to be competent in multiple disciplines. Getting a business management degree will train you in entrepreneurship, finance, human resource management and more. This means that no matter what corporate jobs are available, you'll be able to be hired for almost any of them. 
2) Developing Key Management Skills
One of the most important things you need to do to be highly employable is to develop management and people skills. Business management degrees focus on giving you a set of these key skills, ones that will allow you to think on your feet, respond to colleagues' needs and meet the ever-changing challenges of the business world. These degree programs train you in critical and strategic thinking, problem-solving, leadership, presenting, reporting and more. In an increasingly automated world, people skills give businesses and their employees that extra edge.
3) Potential For Self-Employment
Business management degrees are great for getting jobs and starting careers no matter where you are. But they're also great for setting you up to be your own boss. Remember how business management teaches you many different disciplines and helps you understand all aspects of a business? That's ideal if you want to start your own business someday. Some business management programs even offer extracurricular activities that train you in how to run your own business. 
Where Can I Get A Business Management Degree?
If you want to start a business management degree, you'll have plenty of options. Here's three of the best business management programs out there. 
1) University of Florida (Online)
The University of Florida Online offers both a bachelor of science in business administration and a bachelor of arts in business administration. You can take one of a total of eleven specializations and study everything from entrepreneurship and real estate. However, you will need to provide your ACT or SAT scores and have achieved at least a 'C' grade in all core classes. With an 88% graduation rate, this is a university to go to if you want to be practically guaranteed to get your degree.
2) University of Wisconsin (Whitewater)
The University of Wisconsin's online bachelor's in general management degree is ideal if you want to study without uprooting your life. You'll be required to take forty-five credits as well as twenty hours of community service, giving you a real-world context for the skills you learn in the classroom. Classes range from operations to stakeholder management to leadership. However, as this program is only available online, those who benefit the most from a real-world classroom experience may want to mull this one over.
3) Southern New Hampshire University
This program has tons to offer to students of all backgrounds. With a 30% military discount as well as being willing to accept up to 90 transfer credits, it offers flexibility and a leg up to those who might otherwise be left out in the cold. Their bachelor of science in business administration allows students to specialize in one of 14 disciplines, while giving them a thorough grounding in all the others. Nonprofit management and sports management are just some of the unique options it offers. 
Conclusion
Of course, when it comes to big educational and financial decisions, it's always best to do your own research. Take your time, shop around, and figure out what the best next steps in your career are for you. But if you decide that business management is the best path forward, these degree programs are some of the best options out there. Use the information here as a springboard to a whole new world of careers. 
References
"Best Online Business Management Degrees 2021", The Best Schools, accessed 14th October 2021,

https://thebestschools.org/rankings/bachelors/best-online-bachelors-business-management/

.

"What Is Business Management?", Top Management Degrees, accessed 14th October 2021,

https://www.topmanagementdegrees.com/what-is-business-management/

.

"5 benefits of studying business management", Kingston University London, accessed 14th October 2021,

https://www.kingstonisc.com/blog/categories/study-abroad/5-benefits-of-studying-business-management

.

"Business management", Prospects, accessed 14th October 2021, https://www.prospects.ac.uk/careers-advice/what-can-i-do-with-my-degree/business-management.