Top Reasons Why I You Should Take Cinematography Courses
Did you know that the average salary of a Cinematographer can go up to $50,000 per year? If you are a film lover and would like to learn a little more about filmmaking, you're in luck. Instead of getting a 4-year degree, there are now many online courses where you can learn all those same skills for a fraction of the time and cost. Here are some of the best online cinematography courses you can take from home!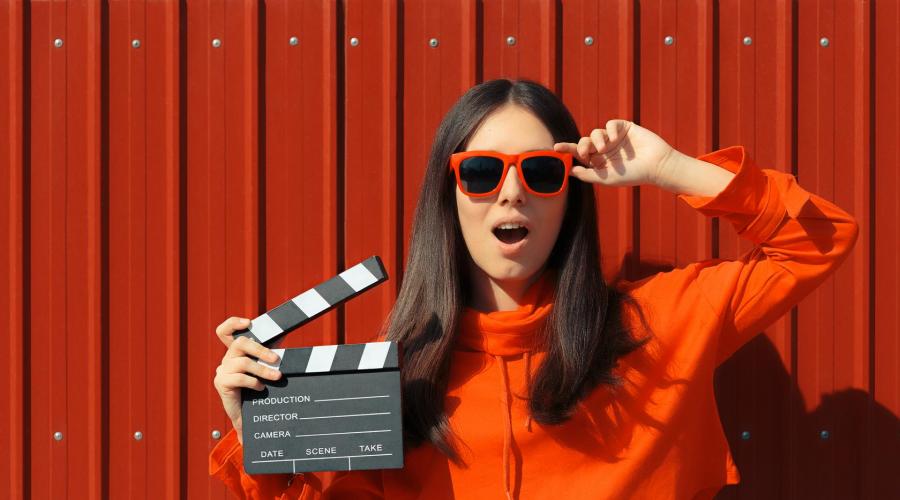 Benefits Of Pursuing An Online Cinematography Course
A cinematography course will equip you with the necessary skills to use photography and visual storytelling in a television show or motion picture. [1] Through these courses, you will learn about filmmaking, writing, directing, acting, and so much more
There are plenty of advantages to studying a cinematography course online, and these include;
1) Access to a cinematography network
Through learning online, you will form an online network with film lovers connected through the internet. You will be surprised to notice that many people worldwide are enthusiastic about cinematography and are willing to share ideas and exchange knowledge online. Using this online network, you can form collaborations with people from around the world who share your passion.
2) Access to limitless information
With the internet, you have access to information that is virtually limitless. Studying a cinematography course online will give you access to whatever information you want. These can be accessed through online courses and other resources such as e-books, YouTube videos, or articles. With the wide range of available resources on editing, special effects, or screenwriting, you can choose the topics that interest you[ii].
3) Wider choice and freedom
Studying cinematography online will give you freedom, as it does not have a fixed structure of a cinematography school. Some people work better with such freedom and will be able to decide what to do and at what time. You can watch a YouTube video to guide you on photography, and then go out for practice on your own schedule.
Online Cinematography Courses
If you are passionate about learning all the processes involved in creating motion pictures or visual storytelling, then a cinematography course is ideal for you. There are several courses available online for you to choose from, and these include;
1) Udemy: 2D Animation
This course is suitable for amateurs or intermediate professionals interested in animation and would like to take them to the next level. Here, they will study the importance of parallax, different camera movements, the types of shots, the rule of thirds, and panning and tilting in 2D animation[iii].
While many of Udemy's courses are paid versions, trial periods are often available for those who are interested in getting started!
2) Skillshare: Videography
This course is suitable for those interested in shooting their Instagram reels, direct short documentaries, or create videos for their YouTube channel. You get to learn about setting up, lighting, recording, and shooting like a pro, regardless of your budget and equipment. You will also understand using ISO and aperture to achieve the perfect exposure. [iv]
One major benefit to Skillshare is that they have a wide variety of videography courses. If the first one is a success, there are many other options to consider for future lessons.
3) Skillshare: Shooting Expert Videos on any camera
Through this course, learners are given the necessary knowledge, skills, and techniques to shoot their videos like an expert cinematographer. It presents how best to utilize shot composition, use movements like in the movies, professionally set up lighting, and optimizer camera settings. If you love to document your experiences while traveling, you will learn how to shoot short films for your online content.
4) Skillshare: Understanding filmmaking style
This course lays the foundation to help you understand different filmmaking styles. With more focus on offering a guide and inspiration for beginners, the course provides a step-by-step process of making a shot list and a script break-down. Learners are also taught about using commentary narration and using cinema's visual toolkit for language to manipulate tone, mood, and feel.
5) Lights Film School: Filmmaking program
This course offers hope for those who have always had a passion for cinema but have been limited financially. It helps learners understand the fundamentals of editing, directing, screenwriting, and sound design. [v]
Lights Film School is a great place to start for those who have a little bit more skill in filmmaking and want to take their talents to the next level.
6) Lynda.com: Making a short film
Those who do not want to take a full-pledged learning program in cinematography can still pursue a short online course in short cinematography. The course will give you the necessary skills and knowledge to write good scripts, work with actors, handle a camera, and manage sound and light. [vi]
7) FutureLearn: From Script to Screen
For many filmmakers, they know what they want to shoot but they aren't sure what kind of other details are required to produce a quality film. This course will take you through the entire process, from screenwriting, to planning and finally to getting the perfect shot. This is a great course for beginners, as well as advanced filmmakers to refresh the basics. [vii].
The Bottom Line
The cinematography industry is continuously growing, and many enthusiasts are already taking the next step to improve their knowledge and skills in filmmaking, photography, and videography. Several cinematography courses are available online and are affordable. Those interested in pursuing a cinematography course online should research more on the available courses and make the best choice on which one to study.
References
[i] "6 Reasons To Study Filmmaking • Filmmaking Lifestyle". Filmmaking Lifestyle, 2021.
https://filmlifestyle.com/6-reasons-to-study-filmmaking/.
[ii] Djudjic, Dunja. "Should You Go To Film School Or Learn Filmmaking From The Internet? – DIY Photography". DIY Photography, 2021.
https://www.diyphotography.net/go-film-school-learn-filmmaking-internet/.
[iii] "Cinematography for 2D Animation Essentials".Udemy, 2021.
https://www.udemy.com/course/cinematography-for-2d-animation/.
[iv] "Online Videography Courses". Udemy, 2021.
https://www.skillshare.com/browse/videography.
[v] "Shine" Your Light" Lights Film School, 2021.
https://www.lightsfilmschool.com/film-program/
[vi] "Making A Film: Start to Finish". Lynda.com, 2021:
https://www.lynda.com/Video-tutorials/Making-Short-Film-Start-Finish/2824142-2.html
[vii] "Explore Filmmaking: From Script to Screen". FutureLearn, 2021.
https://www.futurelearn.com/courses/explore-filmmaking