5 Tips To Help You Choose Between A Personal Loan Or A Credit Card
We all want to make the best possible choices for our finances, but that can be a difficult choice with so many different financial tools available. Personal loans and credit cards can be incredibly beneficial, but it's important to do the research to find out which one best suits your needs. Here we've listed some of the major differences and benefits of both credit cards and personal loans to help you determine which is best for you!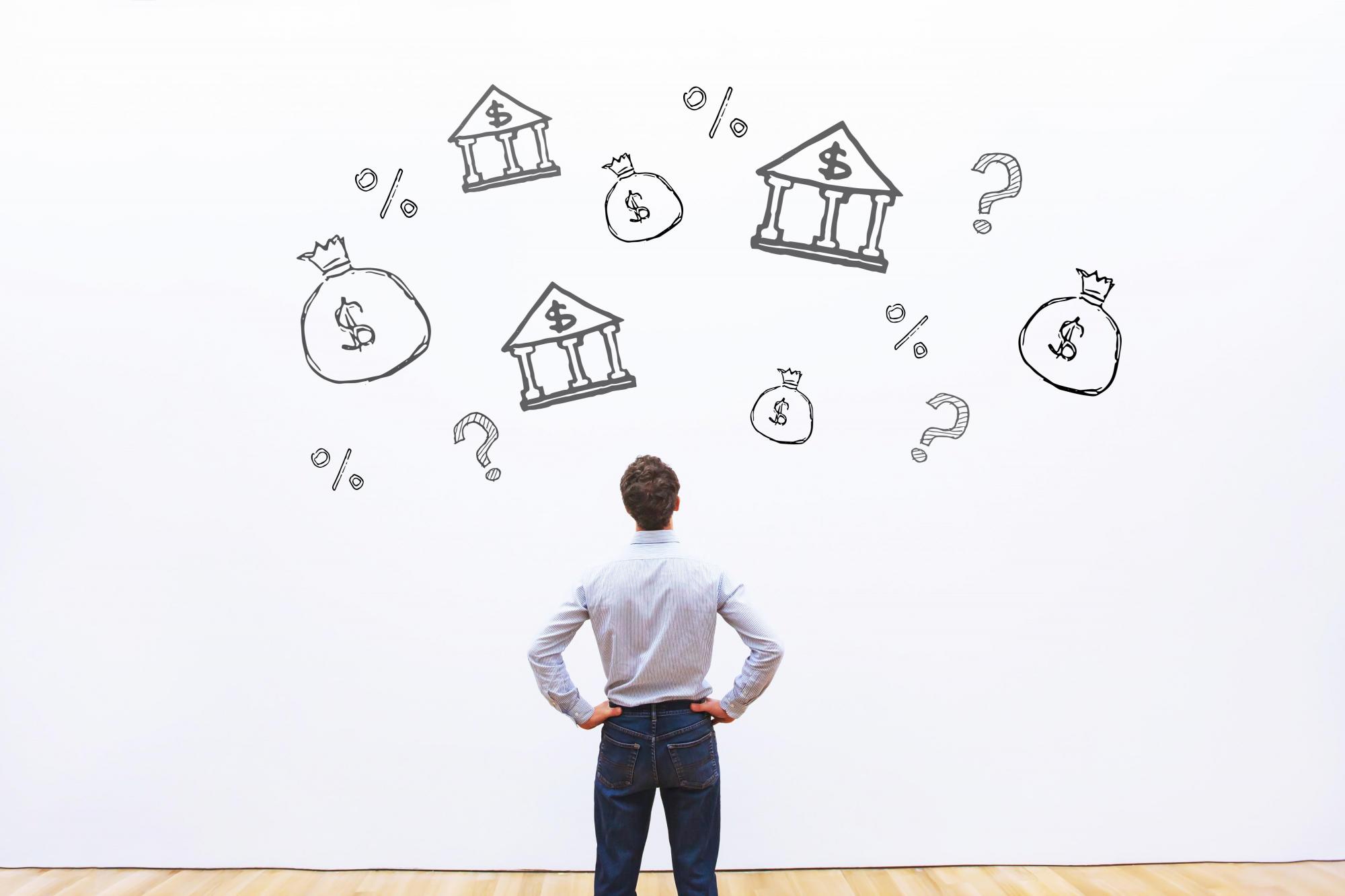 Personal Loans vs. Credit Cards
Credit cards and personal loans can be easy to mix up. After all, they both involve borrowing money, and then paying it back with interest on a set schedule. 
The biggest difference between the two is how you access that initial money you borrow. With personal loans, you get a lump sum of money, and have access to it all right away. With credit cards, meanwhile, you have a set line of credit. You'll have a maximum amount you can spend on the card per month, but this may be spread out across many different purchases, and you don't have to borrow the maximum amount every time. According to one certified financial planner, the biggest difference between credit cards and personal loans is the amount of spending someone might be doing with them. He says, "I look at credit card spending as 'I'm buying five lattes at Starbucks' versus going to buy a car or boat or something that's a little larger in scale".
But how do you know which one is right for you? The above are the basics of credit cards and personal loans, but it's in the details where things can get tricky. While all of this depends on the individual credit card and loan providers, here's some of the more concrete differences between personal loans and credit cards, as well as which scenarios they work best for. 
1) Personal Loans Are Better For Low APRs Overall
With a low APR, your best bet is often to go for a personal loan over a credit card. Since this will lower your rate of interest, your monthly repayments can become a lot more affordable. As APR rates on personal loans can be as low as 6% or as high as 36%, it pays to be able to push that interest rate as low as possible. If you can get a low APR, personal loans may be your best option. Since credit card APR rates tend to vary less, this can be less important. However, as can be seen below, when credit cards offer deals on APR rates, they can be truly astounding. 
2) Credit Cards Can Sometimes Have 0% Interest
While credit cards don't have the same wide variations of interest rates, they do sometimes offer incredible deals. Some credit card companies will have promotional periods of around 12 to 18 months where they'll offer prospective customers a 0% interest rate. Unlike personal loans, if you time things right, you could end paying back your credit card debt without owing a single cent of interest. 
Also, if you pay back your debt in full every month, you won't be charged interest. As such, picking a credit card over a loan can come down to timing and what you plan to use the borrowed money for. If you can see yourself paying back your debt quickly, it may be best to go for a credit card during one of these promotional periods. If you think your debt is going to take some time to clear, a personal loan will have lower APRs for longer periods of time, and will work out cheaper. 
3) Credit Cards Offer Rewards For Frequent Use
As a personal loan is meant to be a one-time service, lenders don't usually incentivize borrowers coming back again and again. However, credit cards are designed to be a consistent service in your life. As such, credit card companies offer perks and bonuses to long-time customers. These can be reward points eligible for being redeemed on specific services, like dining or entertainment, cash back on various purchases, free flight miles with airlines or other useful rewards. If you see yourself using borrowed money on regular purchases, like groceries or bills, a credit card might be more useful than a personal loan for this reason. 
4) Personal Loans Do Not Have Usage Fees
However, just as credit card companies use a carrot to benefit from your regular use of a card, they can use a stick as well. Annual fees are charged on many different credit cards. As well as this, some establishments can charge a small fee to process credit card use when you buy something. In contrast, lenders who offer personal loans won't charge you a fee to take one out. You will have to pay back interest, but there won't be regular fees on top of this. As such, if you need the money now more than you need a consistent source of money, personal loans may be better for you. 
5) Personal Loans Have a Definite End Date
With personal loans, you pay back what you owe on a set schedule. You'll enter into an agreement with your loan provider that clearly states a start and end date. Meanwhile, with credit cards, there is no set end date where you have to stop using the card, and if you continue to use it more often than you pay it back, you could end up permanently in debt. If you value peace of mind over having continual access to credit, personal loans might work better for you. 
Conclusion
Of course, we aren't financial professionals. This is just an overview of some of the major differences between personal loans and credit cards. With that in mind, this is a great jumping-off point to learn more about both of them. Use what we've brought up here to do your own research and make the best financial choices for you. 
References
"Personal Loans vs. Credit Cards: What's the Difference?", NerdWallet, accessed 21st May 2021,

https://www.nerdwallet.com/article/loans/personal-loans/personal-loan-vs-credit-card#:~:text=The%20basic%20difference%20between%20personal,balance%20based%20on%20your%20spending

.

"Personal Loan Vs. Credit Card: Which Is Best For You?", Forbes, accessed 21st May 2021,

https://www.forbes.com/advisor/personal-loans/personal-loan-vs-credit-card/

.

"Credit card vs. personal loan: Which should you use?", CNBC, accessed 21st May 2021,

https://www.cnbc.com/select/credit-card-vs-personal-loan-which-should-you-use/

.

"Personal loans vs. credit cards: Which is better for you?", Bankrate, accessed 21st May 2021, https://www.bankrate.com/loans/personal-loans/personal-loan-versus-a-credit-card/.