Top Reasons To Be in Healthcare Administration
The demand for healthcare administration is currently high, with more job openings than ever. At the same time, salaries have risen to staggering levels, making it possible for those serious about a career in healthcare administration to make a living from it.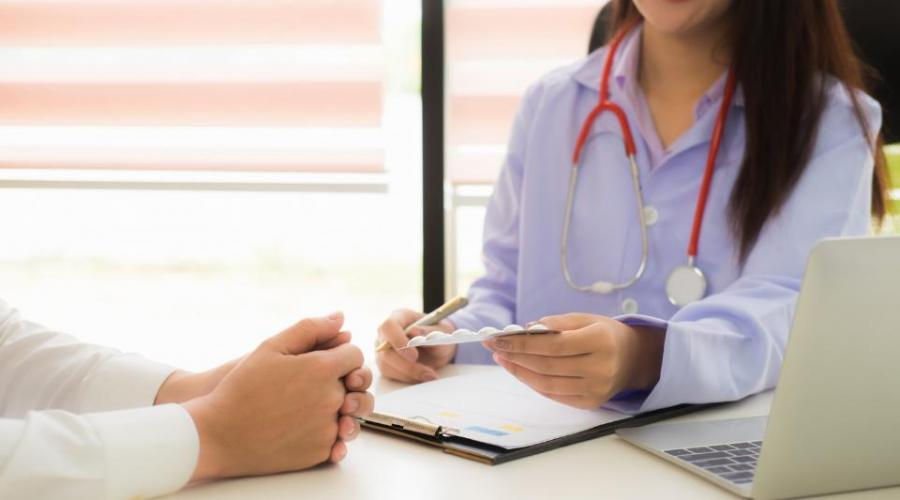 What is Healthcare Administration?
This includes health service managers and health care managers. Often, this professional field is rooted in hospitals but also essential to nursing homes and health agencies. They implement policies and coordinate with staff and systems to make continuous improvements. 
By working on the administrative side of healthcare, you create an environment in facilities, services, budget, staff and programming. Functioning smoothly and helping patients get the best possible care. Some people choose to focus more heavily on policy, working with organizations like the Red Cross or federal governments.
5 Reasons To Pursue A Career In Healthcare Management
While each candidate will have their own reasons for pursuing a career in healthcare management, here are some of the most common reasons:
Many Different Career Opportunities – One of the best things about working in healthcare is that there are many different avenues for career development. First of all, the need for healthcare service managers is expected to grow by about 30% over the next 10 years, which means lots of new jobs. There is also a need for healthcare all over the world, which means you have the freedom to work of travel where you'd like! [5]
High Paying Salary – The expected median salary for people working as healthcare administrators is over 100,000$, which is an excellent salary! Even the starting salary is generally around 50,000$. By gaining in experience and skills you can raise that up even higher!
Help People In Need –  One of the biggest draws to working in the healthcare field is that you get to help the people in your community. As a healthcare administrator, you will work face to face with people going through some of the toughest medical challenges in their lives…and you can help them get through it!
Work In A Dynamic Field –  Working with medical experts, you will be surrounded by some of the most interesting and intelligent people in the world. Medical needs change throughout the years and the seasons, meaning you will always be facing new challenges! This kind of dynamic work environment is attractive for those who like to face new work challenges rather than do the same monotonous tasks each day.
Expand Your Skills – Working as a healthcare administrator, you will need to employ a wide range of skills. In fact, let's take a look at some of these most important skills in the next section.
3 Skills You'll Need in Healthcare Administration
Though there are many job-specific skills involved in becoming a healthcare administrator, chances are you already have these soft skills needed for the position. Let's take a look at some skills you might need to possess and how they should be applied.
Communication –

This must-have ability is essential for any industry. Communication for health administrators happens daily but is particularly important when explaining new policies and procedures. Administrators need to be self-aware and mindful not just of what they're saying but saying it nicely.

Teamwork –

This skill is often discussed in the cover letters and resumes of most candidates. This means they're the ones who quietly go out of their way to help. They recognize what needs to be done.

Quality assurance and control – It is essentially getting the work done to ensure that standards are
met. Administrators may seek out feedback with tools like patient comment cards and online reviews. They build a culture of accountability that relies on trusted staff to identify issues and address them before they become big problems.
3 Careers You Can Have with a Healthcare Administration degree
While a career in this field starts at entry-level an advanced degree can help you get there faster. Solid knowledge of business administration and principles is useful even in these entry roles. Whether you're currently enrolled in healthcare management courses, there are many options. Listed below are three entry-level healthcare administration jobs that can put you right on track.
Medical Office Administrator – You will take charge of healthcare day to day duties while getting a behind-the-scenes look at the healthcare profession. Tasks are answering phones, accounts receivable, handling contracts, contacting insurance companies, and hiring managing staff.

Medical Executive Assistant – This role can get you a chance to work directly with executives and healthcare administrators. This is where you can get experience overseeing projects and manage from idea to execution and to completion.

Healthcare Human Resources Manager – These job duties and skills in hospital administration with a human resources manager are similar to what's required in a hospital administration. Human resources managers direct many of the administrative functions of an organization including recruitment, hiring and consulting with management and serving as a link between the organization and its employees.
Conclusion
The above are just a few examples but there are many entry-level jobs that can open the doors for your career. Choose your first job based on the skillset you want to develop that will ultimately lead you to your goal. Always do your research when making any decisions on your career.
References
"5 Entry Level Healthcare Management Jobs That Start Careers" Online programs OLLU. Retrieved December 13, 2021 from:

5 Entry Level Healthcare Management Jobs That Start Careers | OLLU (ollusa.edu)

"Jobs for People With a Healthcare Administration Degree" Nurse Org. Retrieved December 13,2021 from:

What Jobs Can You Get With a Healthcare Administration Degree? (nurse.org)

"10 Healthcare Administration Skills You'll Need in Order to Lead" Rasmussen University. Retrieved December 13, 2021 from:

10 Healthcare Administration Skills You'll Need in Order to Lead | Rasmussen University

"What is Health Care Administration?" Elmhurst University. Retrieved December 13, 2021 from:

What Is Healthcare Administration? | Elmhurst University Blog

"Medical Service Managers" US Bureau of Statistics ( 2022)

Retrieved December 13, 2021 from: https://www.bls.gov/ooh/management/medical-and-health-services-managers.htm#:~:text=8%25-,Employment%20of%20medical%20and%20health%20services%20managers%20is%20projected%20to,on%20average%2C%20over%20the%20decade.