Learn To Code With Coding Bootcamps – Here's Why!
In an age where everyone needs things to be done quickly, coding Bootcamp is the best way to learn programming quickly. The idea may seem interesting to many students, especially those looking for an alternative to a traditional college education. Maybe you have a passion for coding or a desire to start a new career. It may be an effort to learn some new useful skills!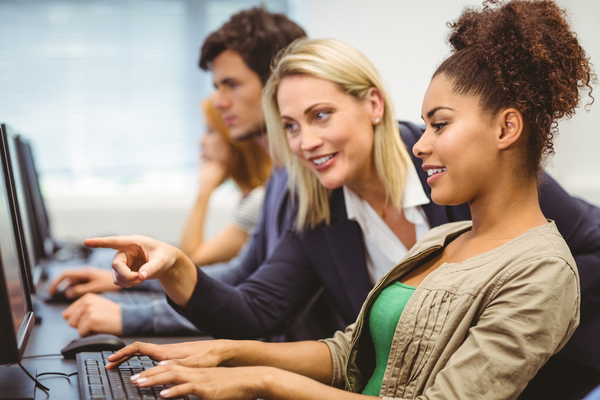 What is a Coding Bootcamp?
A coding Bootcamp is a training program aimed at teaching you the skills employers value. After attending a Bootcamp you may be able to apply your skills and solve problems with high performance. Although coding Bootcamps focus on their own subject matter, they also teach computing languages. Coding Bootcamp classes are also available online nowadays, which provides greater flexibility for those who are also learning other courses. 
Benefits Of Enrolling In A Coding Bootcamp
Coding bootcamps offer a range of courses. Moreover, they can be an alternative to a computer science degree such as data science. There are programs more focused on busy individuals called weekend programming Bootcamp.
Here are a few reasons you should give coding Bootcamp a serious thought:
Accessibility: Coding bootcamps are easily accessible with a lower tuition fee and no admission requirements. 
Flexibility: Unlike traditional degrees that require 4-years of dedication and work, coding schools might require around 12 weeks.
The demand for programmers is high: You can vastly increase your career prospects by learning how to code. JavaScript Bootcamp is the most in-demand and jobs relating to JavaScript are the most in-demand skill at the moment. [1]
You can attend from anywhere in the world: One of the best parts about online bootcamps is that no matter where you live, you are able to attend these remote classes because they are hosted online!
The starting salary for programmers is high: Bootcamp graduates have the opportunity to use their skills and progress in their career. It ranks as one of the highest paying positions in the world. 
Top 3 Coding Bootcamps 
With hundreds of coding bootcamps available online, you can enjoy the benefits of learning coding from the comfort of your own home. Here three of the top coding bootcamps available right now. In this section, we will learn the multiple programs that these bootcamps offer along with job prospects. 
Ironhack

AppAcademy

General Assembly
1) IronHack

Ironhack is a global tech education school. They have overall nine campuses worldwide. Ironhack offers different programs including part-time and full-time designs. [2] The curriculum offers courses in Web Development, UX/UI Design, Data Analytics, and Cyber Security, which are taught both remotely and in-person. They also offer career services that can help ensure that graduates land a job after completing the program.

2) App Academy

App Academy is a global coding Bootcamp. It is a full-time developer training program that spans 12 weeks. You do not need any previous coding experience while applying for a program. They also offer online, full-time and self-paced programs. The curriculum covers full-stack web development and primarily focuses on Ruby on Rails, JavaScript, React, Redux, Flux, JQuery, and SQL. AppAcademy offers a tuition deferment program, in which students pay only if they land a job within 12 months of completing the program.[3]

3) General Assembly

General Assembly offers several full-time, immersive programs in a range of in-demand skill sets. The programs include coding, web design (UX/UI), UI design, product management, digital marketing, front-end development, JavaScript, Ruby on Rails, and full-stack web development. Also, students have access to a career coach, networking services, and resume writing services. The General Assembly has campuses in North America, Europe, Asia, and Australia. Not only that they also offer online Bootcamp programs. [4]




Conclusion

If you're interested in registering for a coding Bootcamp make sure you do your research. There are plenty of options available that you can choose from. Consider various points like whether the program will suit your job timings, tuition fee, and reputation of coding bootcamps. Do not forget to read the reviews and check for the length of the camp. Always beware of online scams. 

REFERENCES

General Assembly
AppAcademy