5 Companies That Deliver Organic Food Right To Your Door!
Eating healthy has never been more important. One of the best ways to both feed yourself AND help protect the environment is by eating organic food. However, sometimes it feels like our options are less bountiful when trying to eat organic. Thankfully there are companies who can deliver organic food right to your doorstep!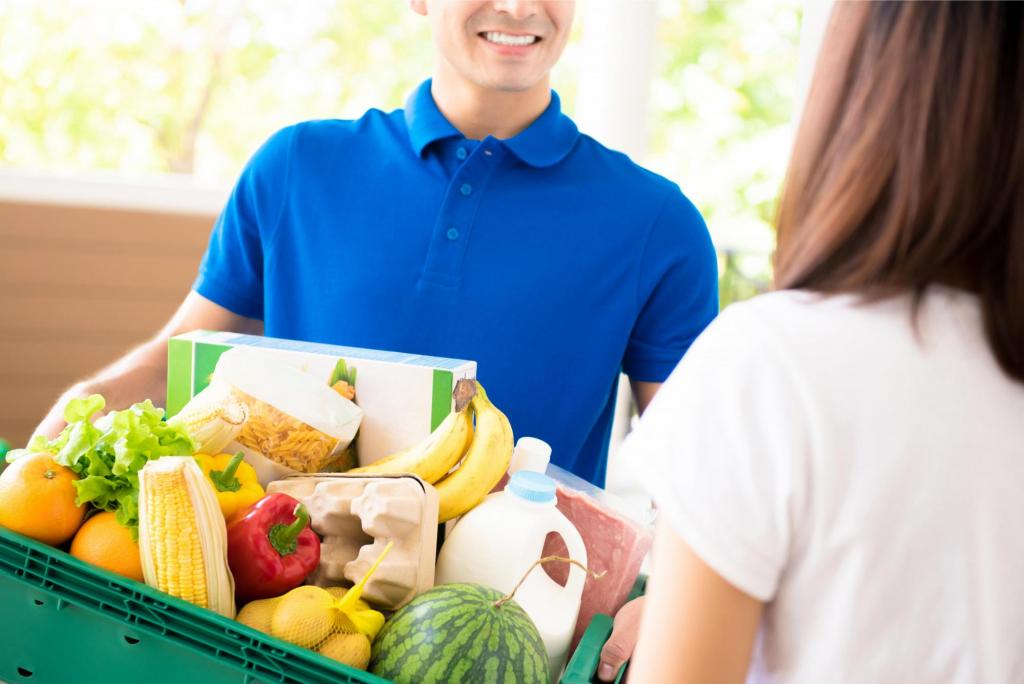 Organic Food is produce that is certified to have grown on soil that had no prohibited substances applied for years prior to harvest. In order to be labeled as organic, a food product must be free of any artificial food additives. This includes artificial sweeteners, preservatives, and coloring. 
Organically grown crops tend to use natural fertilizers like manure to improve plant growth. Organic farming tends to improve soil quality and the conservation of groundwater. It also reduces pollution and may be better for the environment.
The most commonly purchased organic produce are fruits, vegetables, grains, dairy products, meats and non-toxic cleaning supplies.
Organic foods continue to increase in popularity over the last two decades. About 5% of total food sales are organic and it's projected to increase by an average of 6% annually. The popularity does not seem to be slowing down, as consumers spent over $39.1 billion on organic produce in 2014.  
Health Benefits of Eating Organic
Many believe eating organic is better, safer, and healthier than regular food. In addition, some say it's better for the environment and the well-being of animals. The idea of having a diet plan with organic food can provide notable health benefits:
1) Organic products reduce public health risks to farmworkers, their families, and consumers by minimizing their exposure to toxic and persistent chemicals on the farm and in food, the soil in which they work and play, the air they breathe, and the water they drink.
2) Organic foods are rich in nutrients, such as Vitamin C, iron, magnesium, and phosphorus, with less exposure to nitrates and pesticide residues in organically grown fruits, vegetables, and grains when compared to conventionally grown products.
3) Organically grown produce has shown to have lower levels of nitrate. In fact, studies have shown that nitrate levels are 30% lower in these products.
5 Organic Food and Grocery Delivery Services in 2021
Ordering your fruits and veggies online has never been easier. Since most of us are spending more time at home these days, it's best to take advantage of these delivery services.
Here is our list of Organic grocery delivery services on the market, all geared towards making healthy eating easy, fast and affordable.
1) Thrive Market
Thrive Market is a membership-based only online store that sells healthy and organic products at 25-50% below retail prices. It is truly a one-stop-shop for budget-friendly products. They have organic cooking oils, gluten-free flours and kinds of pasta, junk-free granola and protein bars, coffee and teas, natural deodorants, non-toxic supplies, and so much more. 
2) Farmbox Direct 
Farmbox Direct  is an online produce delivery service that sends farm-fresh, organic fruits and vegetables to your doorstep year-round. You can choose from three different produce box sizes-small, medium, and large. Depending on your preference and lifestyle. You can also have your box customized.
3) Fresh n' Lean 
Fresh n' Lean offers delivery services that send fresh organic meals straight to your doorstep with an insulated and environmentally-friendly box. Once you are ready to eat, simply heat it up in the microwave or stove after you put them in the fridge. These ready-to-eat meals serve breakfast, lunch, dinner, and snacks.
4) ButcherBox 
ButcherBox  is a popular monthly meat delivery service that delivers organic hormone-free cuts directly at your doorstep. Their meat includes grass 100% grass-fed beef, pasture-raised bison, free-range chicken, and breed pork. They also have sustainably- harvested seafood.
5) Dry Farm Wines
Dry Farm Wines  is the best place to buy organic, natural, and biodynamic wine online while following an organic diet. Their selections are sugar and carbs-free. This makes their wine keto-friendly. Also, their wines do not contain any harmful chemicals and additives that cause hangovers and headaches.
Conclusion
Not all food delivery services are created equal. It is important to sign up for a delivery service that is reputable, offers great value, and has clean ingredients. Keep reading more about different companies that offer online delivery services for healthy, organic food and groceries in order to find the right match for your needs! Happy shopping!
References:
1)  "What is Organic Food, and is it Better Than Non-Organic?" Healthline. Retrieved August 24, 2021 from: https://www.healthline.com/nutrition/what-is-organic-food#TOC_TITLE_HDR_3
2)  "Are organic foods really healthier? Two pediatricians break it down", UC Davis Health. Retrieved August 24, 2021 from: https://health.ucdavis.edu/blog/good-food/are-organic-foods-really-healthier-two-pediatricians-break-it-down/2019/04
3) "THE 8 BEST ORGANIC FOOD & GROCERY DELIVERY SERVICES 2021" Everyday Easy Eats. Retrieved August 25, 2021 from: https://www.everydayeasyeats.com/best-organic-food-grocery-delivery/
4) "Health Benefits of Organic", Organic Trade Association. Retrieved August 25, 2021 from: https://ota.com/organic-101/health-benefits-organic