5 Companies That Can Help Lower Your Electricity Bill
Sometimes our everyday expenses can get overwhelming, leaving less cash available for the things we really want. Electricity bills are an expense that almost everybody has, but not one that many people know a lot about. Did you know you can lower your bill just by doing a bit of research and exploring your options? Making a simple change can actually save you a ton of money!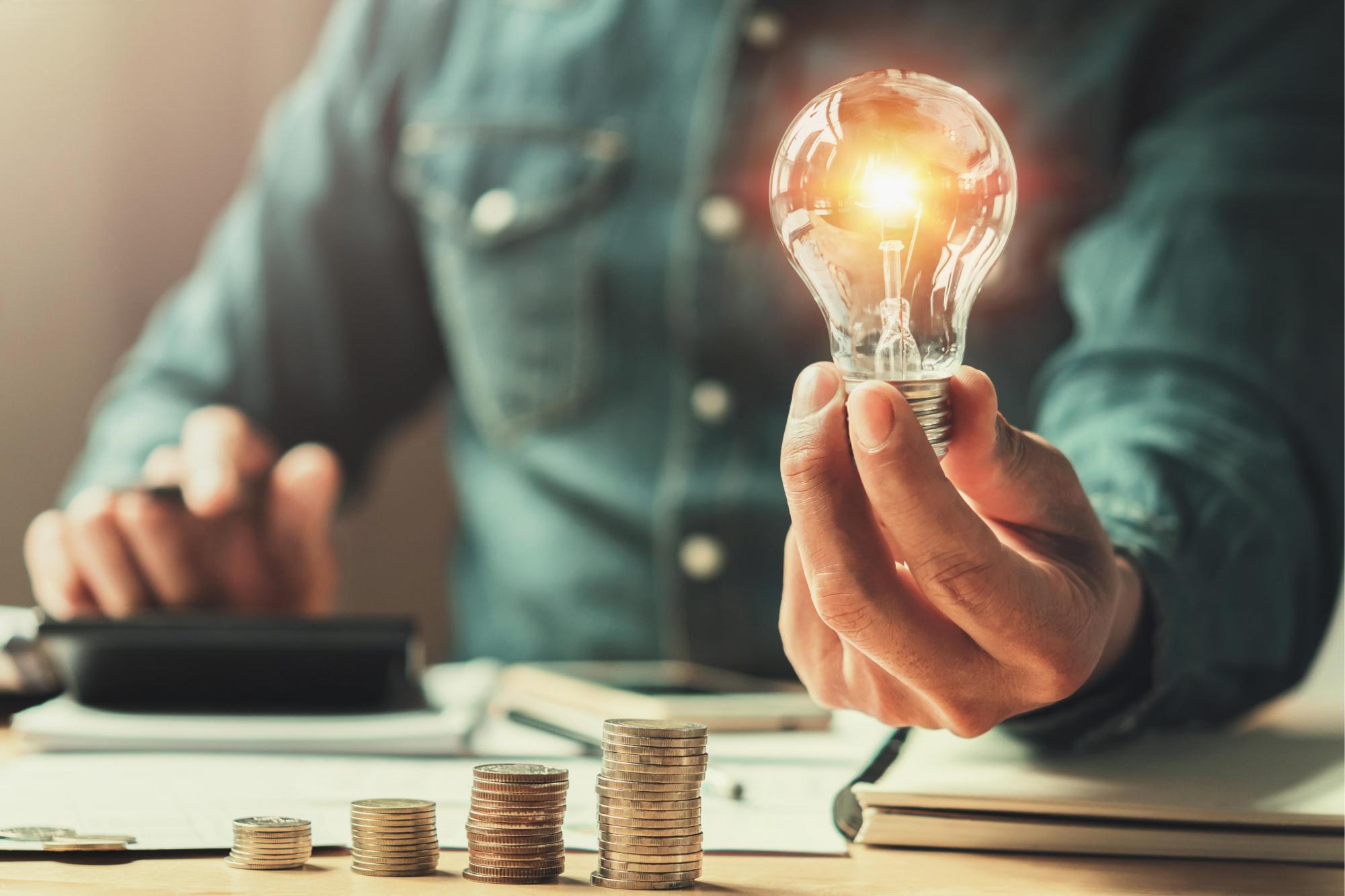 Getting Started On Lowering Your Electricity Bills
It's easy to let bills go on autopilot and just pay whatever your electric company charges. But if you do that, you could easily be losing money without even knowing about it. Just by doing a little research, you could get the exact same things that you get from your current electricity provider, while claiming back more of your money for you. Since this tends to be such a large bill in most households, doing research on electricity providers is especially important. Think of all the money you could be saving by switching to a better provider.
What if you don't know where to start, though? That's where we come in. We've explored electricity providers across the US, and figured out just which ones offer the best plans for you. Here are some of the best deals you can get on your electricity bill. 
1) Cirro Energy
This is one of the biggest energy companies in the US, and provides a wide variety of plans for all kinds of customers. There are less length varieties available among the different plans than in other providers. Twelve month, fifteen month and twenty-four month plans are all available here. They are distinguished from other energy providers by their insistence on 'no gimmicks'. With no hidden costs or obstacles hidden in the fine print, what you see is what you get with them. Their plans come as cheaply as 10.2 cents per kilowatt, which works out as an incredible deal. 
2) Pulse Power 
Owned by Shell Oil, Pulse Power offers tons of options for you to find the best possible deal for your electricity bill. With plan lengths ranging from twelve months to thirty-six months, you're sure to find one that works for you. Best of all, as Pulse Power uses traditional methods to generate power, it's cheaper than many of the other options on this list. The highest rate their power goes to is just 10.9 cents per kilowatt. Uniquely, Pulse Power's Energy Lifestyle Plan is a plan that doesn't require a credit check. If you're looking for electricity companies with no credit check, electricity providers that are cheap or anything else, look no further. 
3) Gexa Energy
Gexa Energy distinguishes themselves from the rest of the pack by being extremely forthcoming about how much they can save you. Like the other electricity providers, they have a wide range of plans. Like the other electricity providers, they list rates per kilowatt. But they've also done extensive statistical analysis to figure out just what the average bill is with them. With Gexa, you'll be paying an average of just $130 per month. As they also offer renewable plans, you can save money and reduce your carbon footprint at the same time. 
4) Lone Star Green Energy
While this isn't the cheapest option on the market, Lone Star Green Energy differentiates itself from other energy providers by only providing electricity in sustainable, environmentally friendly ways. Its rates, while a little higher than some other options on the list, remain reasonable, going up to a maximum of 11 cents per kilowatt. You'll be able to get electricity for less and reduce your carbon footprint. Another unique advantage Lone Star Green Energy offers is not having to pay a deposit if you have a high credit score. This is just one of the cheap, no deposit light companies that are out there if you look. 
5) Reliant Energy
Reliant Energy is one of the more expensive energy options on this list, but still keeps its price fairly reasonable. With prices going up to 14 cents per kilowatt, it's still on the lower end of electricity rates currently on the market. If you're looking for no credit check in electricity providers, this is the perfect provider for you. Uniquely among these energy providers, not only does it require no credit check, it has a Pay As You Go Plan. This has no credit check and no set contract. If you need power fast and don't want to commit to an energy provider just yet, this is the electricity provider for you. 
Conclusion
Of course, when making big financial decisions, it's always best to do your own research. What we've got here is a great starting point for exploring and finding out more. Look closely at terms and conditions, compare lots of companies to each other and find out how you can cut your electricity bill once and for all. 
References
"State Profiles: Highest/Lowest Electric Rates, Production, and Consumption", Electric Choice, accessed 1st June 2021,

https://www.electricchoice.com/blog/state-profiles-highestlowest-electric-rates/

.

"Electric and Gas Suppliers", Make the Switch USA, accessed 1st June 2021,

https://www.maketheswitchusa.com/suppliers

.

"Cheapest Energy Plans in Texas with No Gimmicks", Home Energy Club, accessed 1st June 2021,

https://homeenergyclub.com/cheapest-energy-plans-in-texas-with-no-gimmicks

.

"5 charts that explain U.S. electricity prices", Utility Drive, accessed 1st June 2021, https://www.utilitydive.com/news/5-charts-that-explain-us-electricity-prices/378054/.