5 Budget Tracking Apps That Can Save You Money
Many people have achieved financial stability/become debt-free through a simple budget-tracking app. With detailed reports and analyses in the app, you can avoid unnecessary expenses and save enough to cover everything you need in life. Something as simple as a budget-tracking application you can transform your financial life!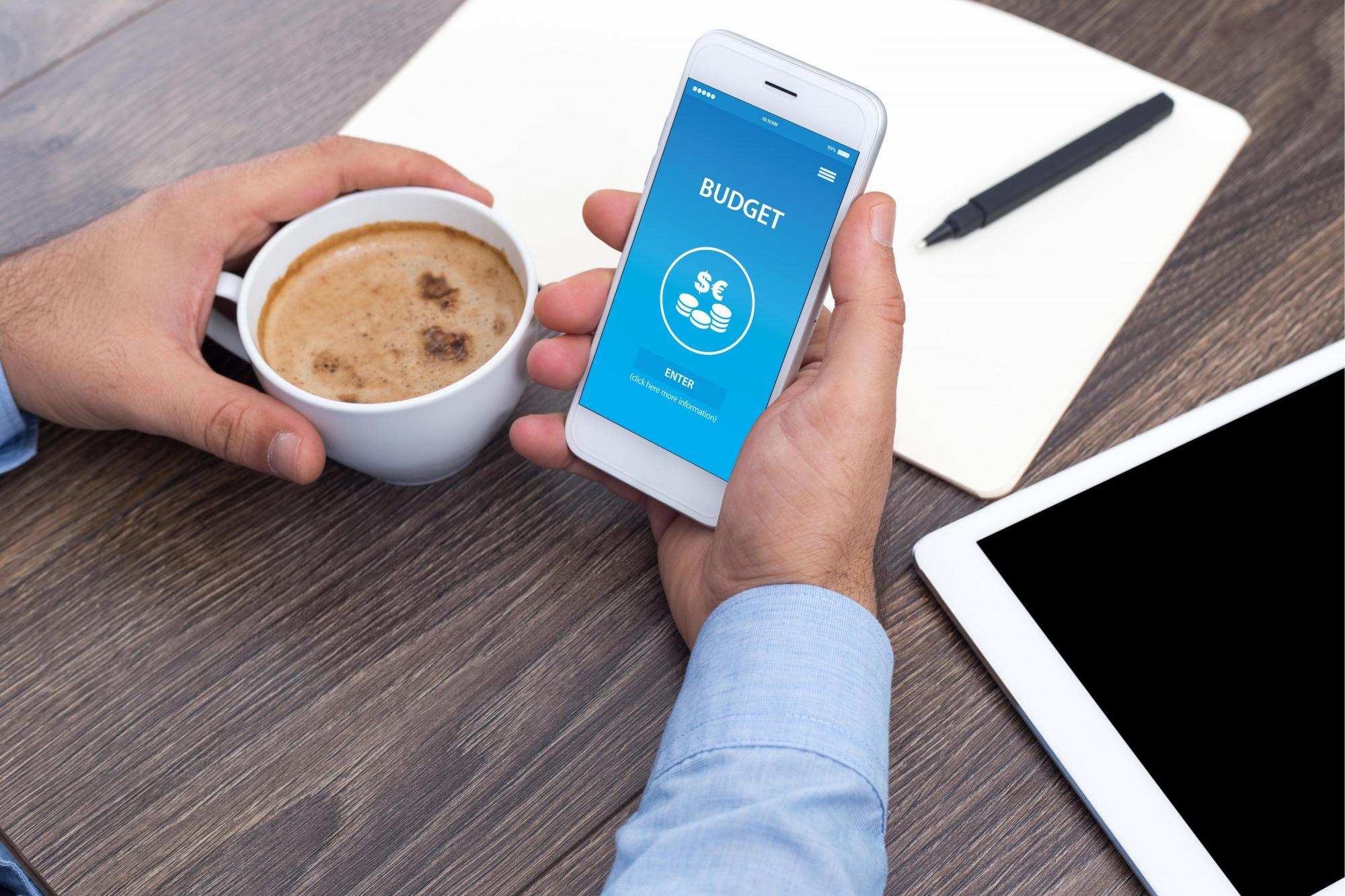 What is a Budget Tracking App?
A mobile expense reporting app can be a great way to help you have more control over your money. These kinds of apps are essentially digital budget books. They allow you to enter what you spend in real time, record how much was spent and on what and add it all up regularly to get an exact picture of what you spend. Personal budget and expense tracking like this is vital if you want to take the reins in your financial life. 
But why else may you want to use an expense tracker app? Here's some of the biggest reasons. 
1) Progress Tracking
With an expense tracker, you can not only record what you spend in real time, but see how it changes over time. Most mobile expense reporting lets you set specific savings or budget goals, and tie them to specific accounts. You can also track your net worth overall, and encourage yourself with hard data on how much you've progressed.
2) Avoid Mistakes
When you're keeping track of many different numbers and mathematical sums, it can be easy to make mistakes. That's why a digital tracker can be so helpful. They'll catch you before you slip in the red and add up your expenses week by week, completely accurately. Since too many mistakes when it comes to money can lead to large overdrafts and not being able to afford necessities like bills, this feature of personal budget and expense tracking is vitally important.
3) Automatic Alerts
Starting a budgeting habit is easy. Keeping up with it can be harder. Especially when your budget resides in a notebook gathering dust or a document tucked away in a folder, it can be easy to let all your good money habits slide. This is why the automatic alerts that expense trackers offer can be so important. They can tell you if large, unusual transactions show up on your account or if you've been spending more than you planned to.
Choose The BEST Budget Tracking App
So now you know what an application to track expenses can do for you. But how do you pick the right one? We've researched the options on the market, and found the best expense tracking apps out there. 
1) You Need A Budget
Also known as YNAB, this mobile expense reporting app helps get your finances back on track. Key features include the ability to automatically import expenses from a linked banking app and a unique philosophy behind the app that requires users to assign a purpose to every dollar they earn. This helps keep intentionality at the forefront of your mind. 
2) Clarity Money
Created by Goldman Sachs, this program to keep track of expenses passes on expertise in an everyday, friendly way. Its standout feature is its ability to automatically negotiate with service providers like your internet or electricity provider to get you the best deal possible. You won't have to lift a finger to save money with this app. You'll also be able to cancel subscriptions and transfer money between accounts through it. 
3) Personal Capital
This financial app stands out from the pack for offering more intermediate money management services. Through it, you can view your investment portfolio and track it as much as you like. You can set individualised goals and see how your investments are performing compared to them. Alongside this, the app creates monthly charts that break down your cash flow, showing you exactly where your money is going each month. 
4) Wally
This mobile expense reporting app is especially useful for people who share their expenses with another person. It has a social feature specifically integrated into the design. If you share utility bills with a roommate and they have the app too, Wally can track these expenses in sync for both of you. It also uses artificial intelligence to examine your spending habits closely and provide feedback on where you can save money.
This is one of the best digital personal finance tools on the market. As it's completely free, it's ideal if you want to start fixing your spending habits right now. It supports almost every form of bank account and offers help with bills, credit monitoring, budgeting and expense tracking. It's not just an application to track expenses; it's a one-stop shop for all your digital personal finance needs. 
Conclusion
Of course, when it comes to adopting new financial habits, it's always best to do your own research. Take your time, shop around, and see which program to keep track of expenses works for you. But these personal finance apps are great places to start when it comes to exploring the world of digital budgeting. Get going on them, and see how you can transform your financial life. 
References
"5 Reasons to Use a Budgeting App to Manage Your Finances", Money Crashers, accessed 4th June 2021,

https://www.moneycrashers.com/reasons-use-budgeting-app-manage-finances/

.

"Best Expense Tracker Apps", The Balance, accessed 4th June 2021,

https://www.thebalance.com/best-expense-tracker-apps-4158958

.

"10 Top Expense Trackers", Business News Daily, accessed 4th June 2021,

https://www.businessnewsdaily.com/6233-expense-tracking-apps-smartphone.html

.

"Best Expense Tracker Apps", Investopedia, accessed 4th June 2021, https://www.investopedia.com/best-expense-tracker-apps-5114591.