4 Online Courses To Make You An Expert In Microsoft Office!
As the digital transformation continues to take over the economy, there is one tool that has always remained the preferred option across the entire world: Microsoft Office. It offers a number of features that make it easy to use for anyone and offers several ways to improve daily workflows for just about any business. To help educate the world, several courses have been created to coach up those who want to expand their knowledge of Microsoft Office. Here is everything you need to know!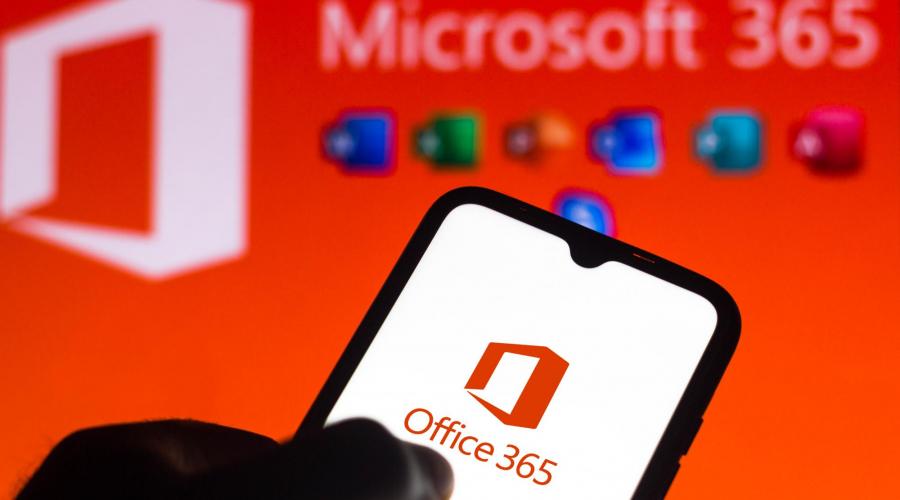 Why is Learning Microsoft Office Important for Business?
The ability to effectively use  Microsoft Office software is one of the most important communication skills required to work in office environments, particularly in administrative posts. An IDC study in 2013 found that possessing MS Office skills is one of the top three most desired by employers with written communication skills. [1] Results were obtained after the IDC assessed 14 million job listings to determine the skills needed for work positions and to experience the greatest growth and wage increases between the years 2013 and 2020.
3 Benefits Of Microsoft Office 
MS Office is the most widely used softwares for sharing or presenting professional information to a large number of businesses around the world. Here are three reasons why MS Office is essential for every business and individual today:
1) Essential for Employment
These days, having knowledge of MS Office tools is essential as it helps make you stand out and be hired more easily. When you have an in-depth knowledge of MS Office, it means you can make better presentations, use more features in Word, Excel or Access and thus make your work more efficient.
2) Different Features and Support
This software delivers office tools with more and better features every new release. There is extensive and professional support available 24/7 for MS Office as well as countless online resources that provide tutorials and tips for using MS Office tools.
3) User-Friendly Interfaces and Features
MS Office is known for its clean and straightforward user interface, which is easy to use and understand. The tools are user-friendly and you can easily navigate through them. The menu items explain and guide you clearly to do your tasks effortlessly.
Top 4 Best Online Microsoft Office Courses
No matter what industry you are working in, if you are looking to future-proof and enhance your career and skills, this guide will give you an idea of the best online courses that will get you up to speed and be proficient in MS Office in no time.
1) Udemy
This online MS Office class is hosted on Udemy and offers 90% discounts. These  include lifetime access to all lessons and downloadable resources. This comprehensive beginner online course is perfect for those who want to master all the tools in the MS Office. Students have the ability to skip sections that might not be applicable to them. So there's no pressure to finish all the hours.
2) Pluralsight
You can take a free 10-day trial if you're an individual and 14 day trial if you are part of a team. You will find courses for all difficulty and skill levels in their collection that will make you productive in your workplace. You will be taught by a team of highly qualified and experienced individuals in this course which is carefully selected to make sure you receive a good quality education and hands-on learning into emerging trends.
3) LinkedIn Learning
You can access the contents of the online courses for free if you are a new user and get a verified certificate of completion at the end. You can take advantage of the 1 month free trial. If you are looking to become a MS office guru in your organization convince your boss to subscribe to this online class. The trainer has years of experience in implementing mobility in Office 365 and Microsoft 365. He also spent 8 years as an IT at the University of York.
4) GoSkills
For a small subscription fee, you can earn a certificate of completion to share with your network. Overall, this is one of the best online MS Office classes due to the wide range of in-dept content. With short and interactive videos, the bundle had an average rating of 4.5 given by over 4,000 students.
Conclusion
Now you have an idea why you should take MS Office courses and where you can take courses online. Presentations, word files and working with databases are all a part of our daily tasks for most of us. When you have an in depth knowledge of MS Office you can make a better presentation and you will stand out. Make sure to do your part on researching the right courses that will suit your needs. 
References
"Why Should You Learn Microsoft Office? Here Are 6 Benefits" Retrieved January 21, 2022 from:

Six Benefits of Learning How to Use Microsoft Office (coggno.com)

"Learn How to Work More Efficiently with 2022's Top 10 Best Online Microsoft Office Courses" Retrieved January 21, 2022 from:

10+ Best Online Microsoft Office Courses 2022 [Free + Paid] (skillscouter.com)

"The Importance of Excel in Business" Retrieved January 21,2022 from:

The Importance of Excel in Business (investopedia.com)